Wine Lister 2020 Burgundy Study: Out of this world
Burgundy prices continue to rise, and top wines are becoming ever-harder to access – but must what goes up really come down?
Wine Lister has published its second in-depth Burgundy report, with contribution from partner critic and leading Burgundy expert, Jasper Morris. With insights from key fine wine trade players from across the globe, the report investigates the state of Burgundy compared to other major fine wine regions, and discusses projections for its future performance.
Please see our key findings below: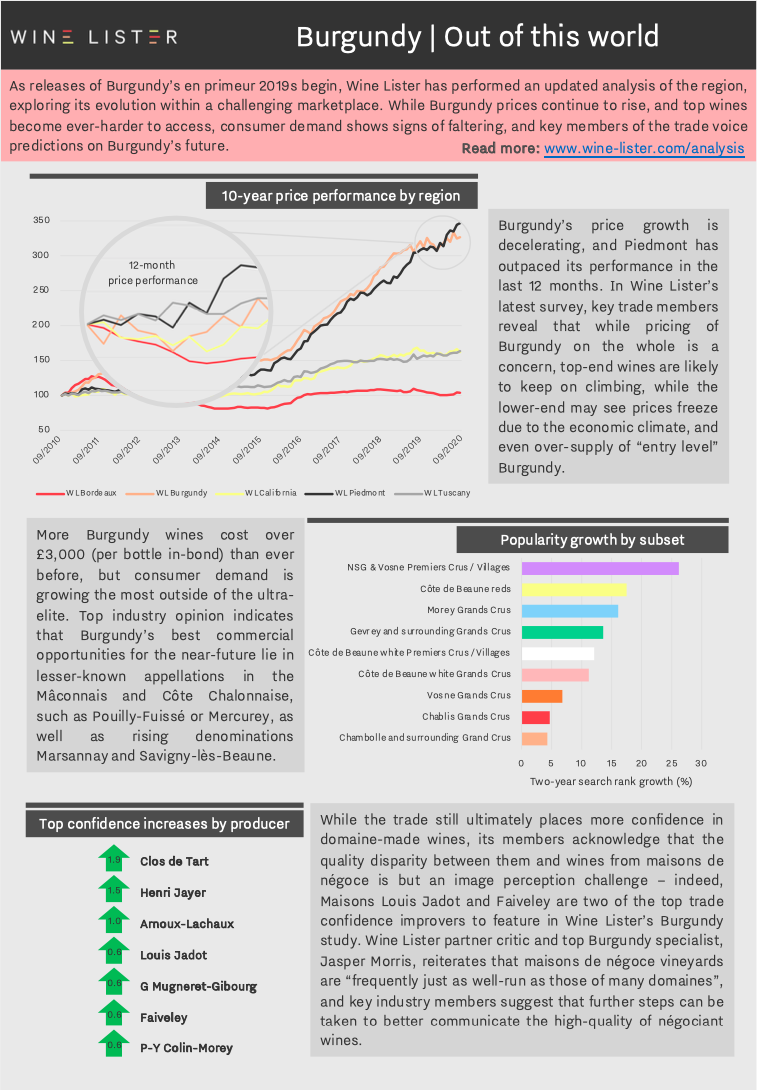 You can download the study digest in English here: Wine Lister Burgundy Study Digest 2020 or French here: Wine Lister Étude Bourgogne 2020 – Résultats Clés. The full report can be purchased on our Analysis page, while Pro subscribers can access their free copy here.