Analysis
Home of Wine Lister's analysis: from in-depth reports on the performance of the fine wine market's most prominent regions, to one-page factsheets with key wine information on new releases such as quality, brand, price and value. For more regular analysis, plus score updates and new website developments, please visit the Wine Lister Blog.
Reports
2018 Bordeaux Market Study - Tough at the top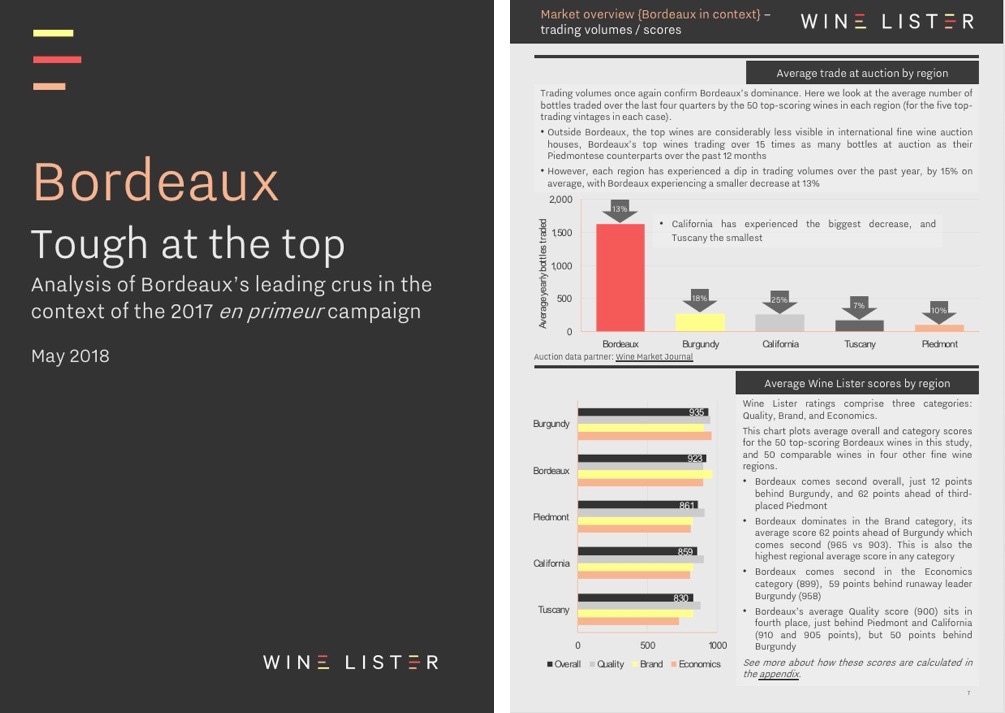 Subscribers only
2018 Burgundy Market Study - Mercury rising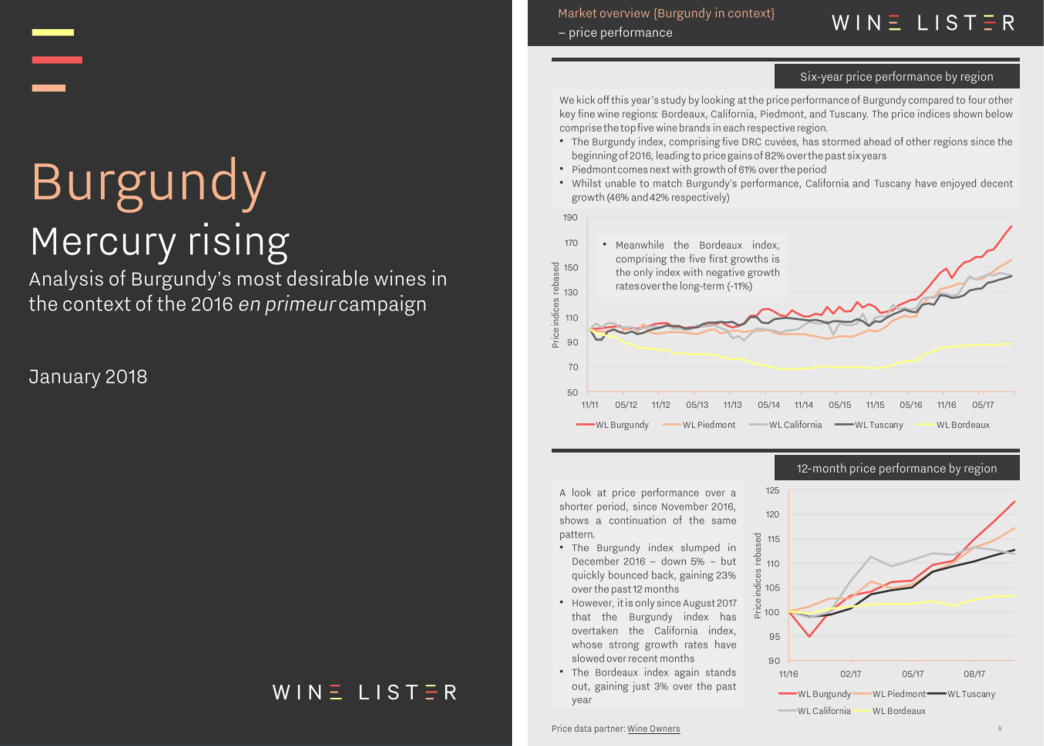 Free for all - log in or subscribe to view (14-day free trial available)
2017 Bordeaux Market Study - A true return to form?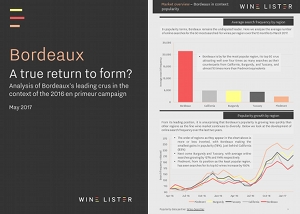 Free for all
Tuscany Market Study - A global contender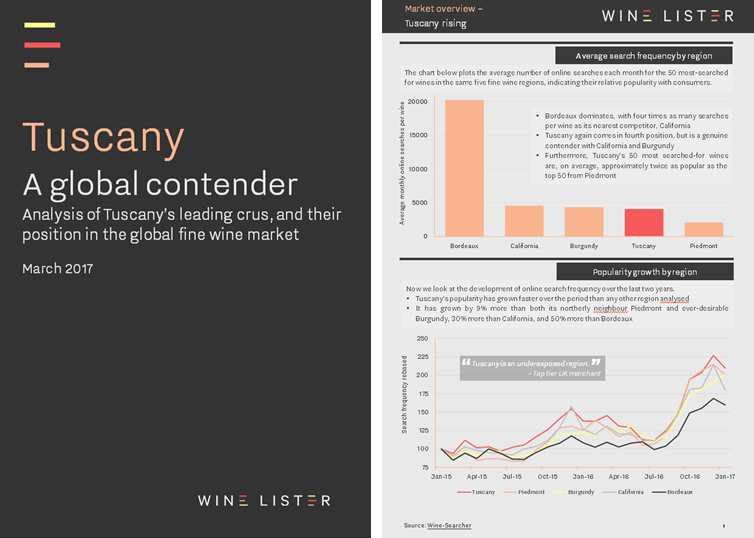 Subscribers only
Bordeaux Market Study - Reasons to hope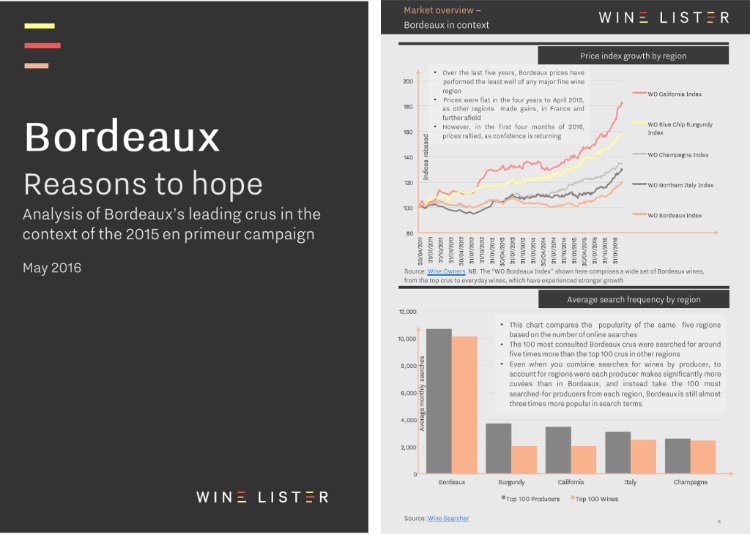 Free for all