Buzz Brands building for Burgundy
Wine Lister periodically studies the movements of wines in and out of the four Wine Lister Indicator categories. One of these, Buzz Brands, denotes wines that achieve outstanding online popularity (measured through search rankings based on monthly searches on Wine-Searcher), and presence in the world's best restaurants.
After analysing newcomers to the Buzz Brand segment in June, Burgundy dominates once again in our findings for October. Red Burgundy, and in particular, Gevrey-Chambertin, takes three out of the four places of this month's new Buzz Brands.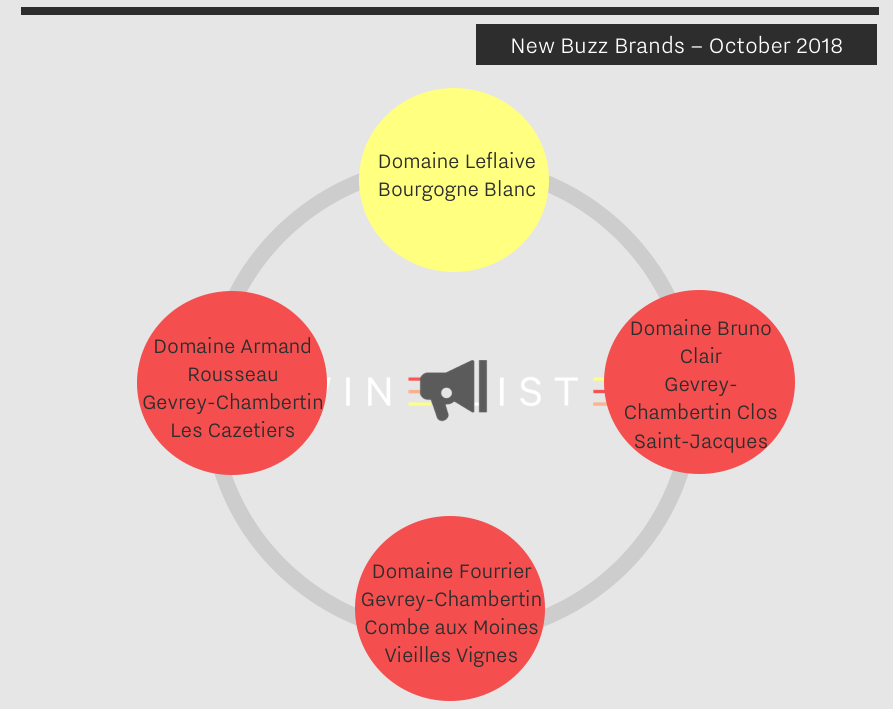 However, it is in fact the only white, Domaine Leflaive's Bourgogne Blanc, that achieves the highest Brand score of the group at 815. All of the Domaine Leflaive wines on Wine Lister are now Buzz Brands but one – their most expensive Grand Cru, Montrachet (at £6,059 per bottle compared with £218, the average price of the rest). Indicative, maybe, of drinkers being priced out of the top wines and refocussing their interest lower down the ladder.
Perhaps it is also the sign of a good brand strategy in action, with the rising profile of the Domaine's top wines filtering all the way down to the regional wines, via the premiers crus. The new addition of the regional offering here follows two previous new Leflaive mentions in Wine Lister's last Buzz Brand audit (of Puligny-Montrachet Les Combettes and Meursault Sous le Dos d'Ane).
Of the three reds, two hold the same Brand score of 722, and near identical Brand profiles (see restaurant presence and search rank in the image below). The Gevrey-Chambertin Clos Saint-Jacques is the first of Bruno Clair's wines to become a Buzz Brand. Domaine Fourrier's Combe aux Moines Vieilles Vignes has the highest Quality score of all three new red Burgundy Buzz Brands with a score of 889. This, coupled with a slightly better Economics score helps bring it very slightly ahead for overall Wine Lister score.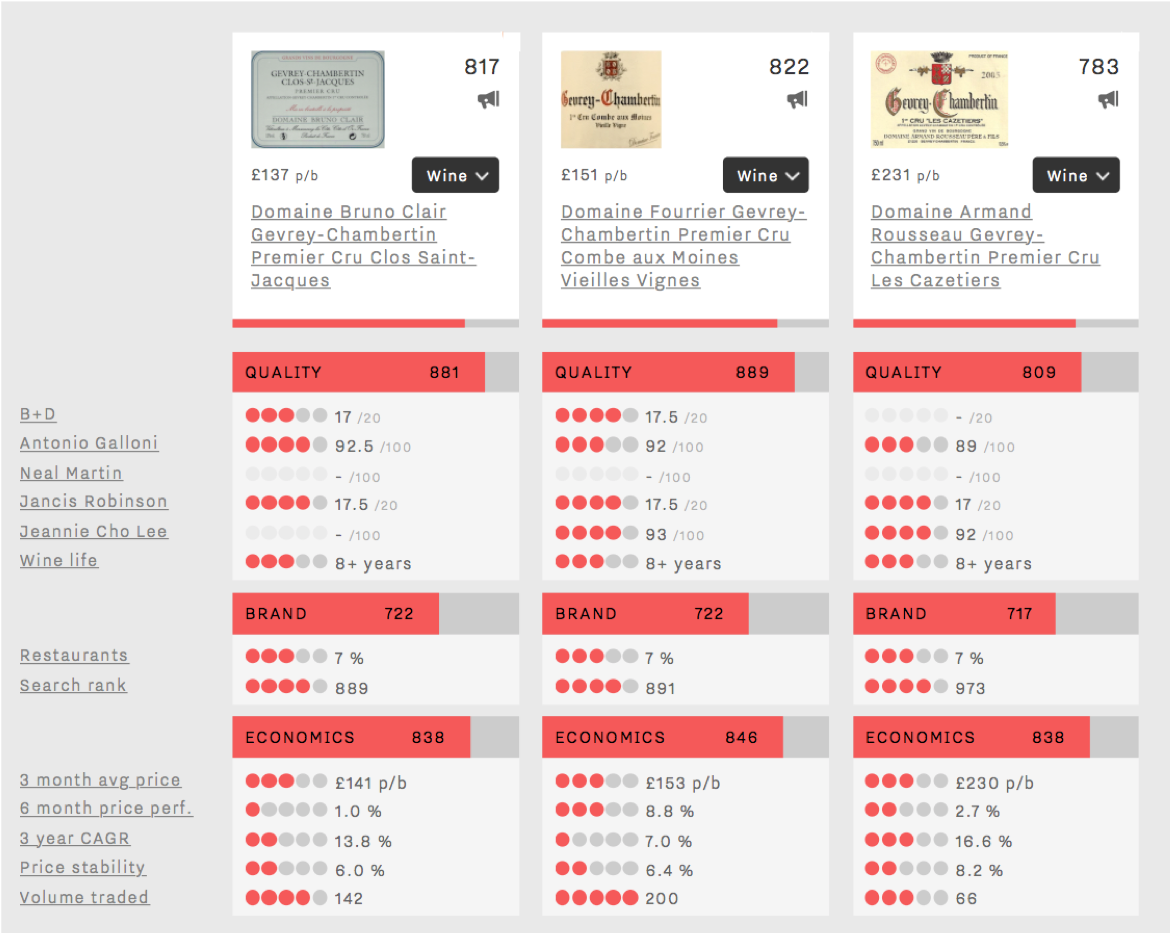 Though Domaine Armand Rousseau's Les Cazetiers is third of the Gevrey group qualitatively, it is geographically sandwiched between the first two. These wines together form a neat representation of three of the best premier cru vineyards of Gevrey-Chambertin. Incidentally, this is the last of Rousseau's wines on Wine Lister to achieve Buzz Brand status. The domaine's highest Brand score is won by the better-known Clos Saint-Jacques (unsurprising given that it owns roughly one third of the entire vineyard parcel) with a Brand score of 964.