Burgundy tomorrow – trends according to the trade
Our Burgundian blog series continues, bringing you new snippets from our recently published Burgundy market study. Included in the study are findings from a survey answered by Wine Lister's Founding Members – 52 CEOs, MDs and department heads from companies representing over one third of global fine wine revenues.
The most-cited trend was one that we have already explored in our latest blog on Burgundy price performance, namely untrammelled price increases. However our panel of merchants, retailers and auction houses also identified trends such as new styles of winemaking, as well as pinpointing some of the region's rising stars.
The new generation of Burgundian winemaker seems as committed to quality as ever, while maintaining a more open outlook than their predecessors. This often means a strong focus on terroir transparency and a light touch in the cellar.
According to the trade, many Burgundy winemakers of today seek lower extraction levels , less sulphur, and less oak influence, concentrating on purity of fruit, sometimes by means of whole bunch fermentation.
Buying trends on the consumer side match this freedom of expression, with merchants citing the lesser-known villages, such as Saint-Aubin and Fixin, as up and coming.
This being said, our Founding Members' consensus on the new domaines to watch for quality and acclaim remained very much among Burgundy's upper crust, with the likes of Comte Liger-Belair, Vougeraie and Roulot.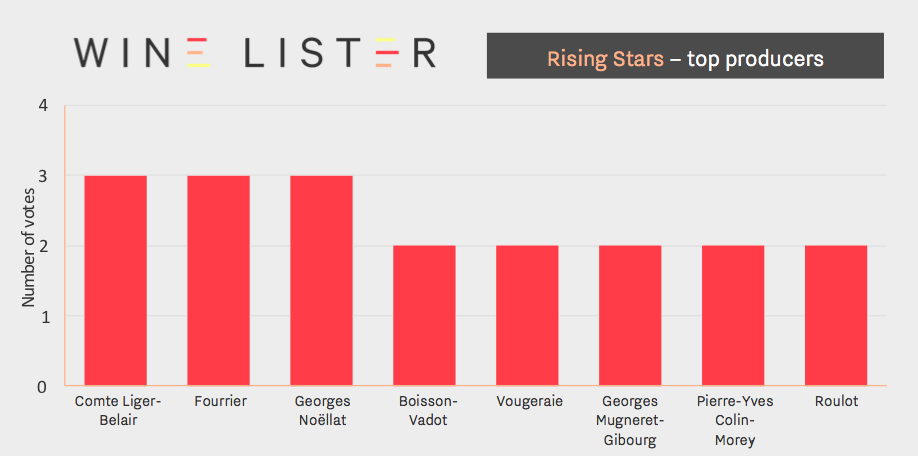 You can read about more trends in the full Burgundy market study by subscribing here. Alternatively, a preview of the first 15 pages is available here.