Burgundy's top price performers revealed
Our most recent market study is out, this time analysing 175 of Burgundy's finest wines. Last week's blog gave an overview of the study's key findings. This week we take a deeper look into one of the upward trends, exploring some of Burgundy's best price performers.
While it is impossible to argue the position of Domaine de la Romanée-Conti at the top of the Quality and Brand leaderboards, a greater mix of producers excel in long-term price performance. Lalou-Bize Leroy's Domaine d'Auvenay is a frequent and expected feature within the top price performers, but the list is not without surprises.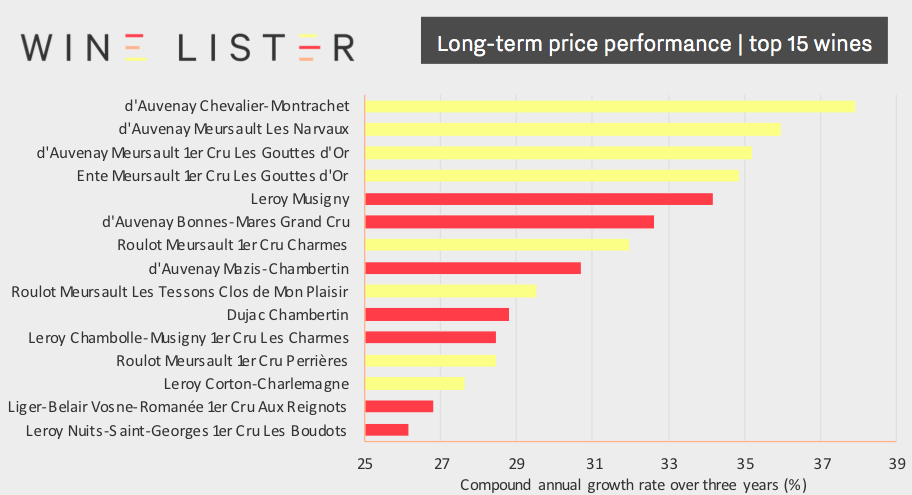 Arnaud Ente, while well known by those in the trade, is a quieter name in the global wine world. What Ente lacks in brand presence he makes up for in exceptional quality. Vines, notably his enviable Meursault plots, tend to be harvested late, giving wines their signature opulence. With a Quality score of 909 and a 3-year compound annual growth rate (CAGR) of 34%, Ente's Meursault Les Gouttes d'Or is one of the best performing whites in Burgundy and the best 5-year price performer.
The Meursault village as a whole steals the show on price performance, accounting for 6 of the top 10 wines in the Economics score-criterion. Domaine Roulot, another producer flying slightly under the radar of Burgundy's biggest brands also demonstrates strong long-term price performance across all three of their Meursault cuvées.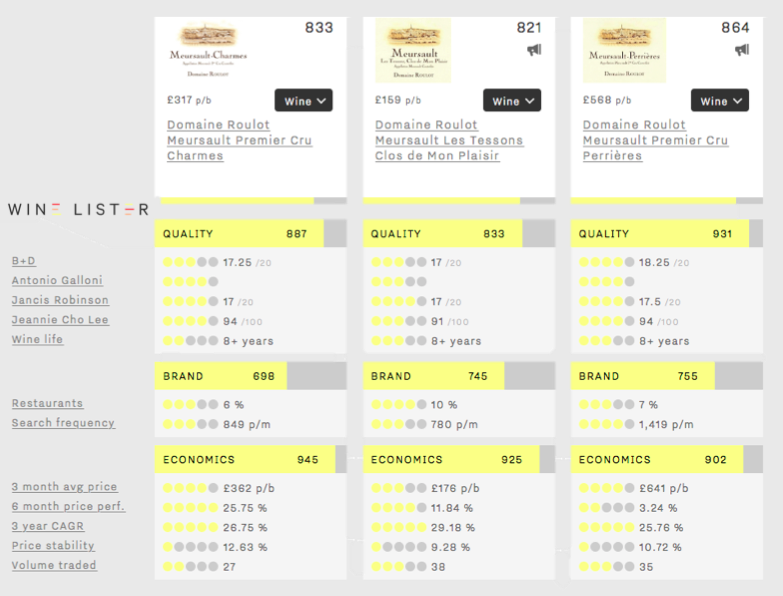 Meursault is not the only white village on the up. According to our Founding Members' survey, which accompanies the Burgundy market study, the popularity of Saint-Aubin is increasing. Whether searching for the highest quality or the best value, it seems the white vineyards of Burgundy are the places to be this year.
You can read about more Burgundy trends in the full Burgundy market study by subscribing here. Alternatively, a preview of the first 15 pages is available here.