Bordeaux en primeur 2021: the Left Bank takes centre stage
While the campaign is starting to pick up speed, with many producers having released their wines just before the UK's Queen's Platinum Jubilee bank holidays, the pricing of en primeur is not living up to the market's expectations. May ended with a short week that saw some key releases, including Château Pédesclaux, Château Marquis de Terme, Château d'Armailhac, Château Talbot and Château Suduiraut.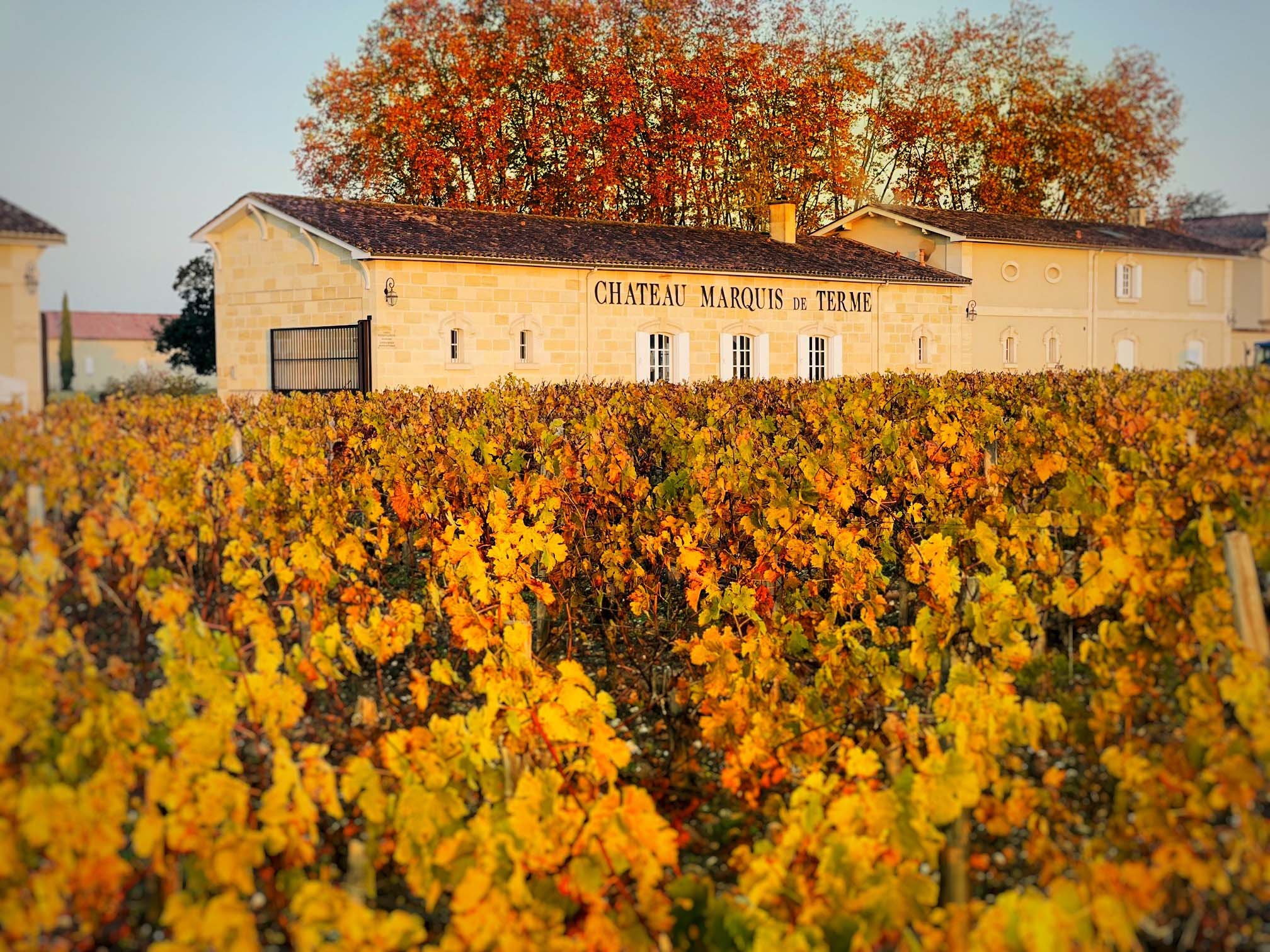 Château Marquis de Terme
Château Pédesclaux was the first wine to be released this week, going on sale on Monday 30th May, at £26.25 per bottle (all prices are quoted per bottle In Bond ex-VAT and duty), a lower price than the seven previous vintages available. Since its acquisition 13 years ago in 2009 by Jacky Lorenzetti, the quality of the wine has been steadily increasing (doubtless thanks to the investment made by its owner).
Tuesday 31st was marked by a number of releases, including several Sauternes. Château Suduiraut was released at £59.40, a historically high price, justified by the vanishingly small quantities produced (yields of just 1 hl/hectare), linked to the extreme weather conditions. Christian Seely, general manager, describes the 2021 as "tragically beautiful". Indeed, Suduiraut 2021 is the highest rated vintage by critics since 2009, and the second best of its appellation by Wine Lister score, all vintages combined (coming just after Yquem).
Château Lafaurie-Peyraguey was released shortly after Château Suduiraut, with a release price of £58.44. The 2021 is also one of the most expensive vintages ever produced by the estate, along with the 2019 and 2018, justified by the tiny volume of only 1,200 bottles. The wines will feature special labels designed by Lalique.
Also released on Tuesday 31st, Château Marquis de Terme came onto the market at £29.40, 8% below the current price of the 2020. The 2021 received a positive review from Ella Lister tasting for Le Figaro, who noted "a level of sophistication, which shows that the gradual progress of this wine over the last few years is thanks to fundamental changes whose positive effect can be seen even in a more difficult vintage." This was followed by the release of Château Malescot Saint-Exupéry, at £37.00, below the current market prices of the previous three vintages.
Tuesday also saw the release of Château d'Armailhac at £32.60, similarly priced to the 2020 and 7% below the 2019, which is available in bottle. This vintage, described as a "terroir vintage", clearly showed itself in the 2021 Château d'Armailhac, where Cabernets are king (with perhaps a new level of grace compared to previous vintages).
Château Talbot came onto the market on Wednesday 1 June at £39.35, slightly below the release prices for the previous 2020 and 2019 vintages. It was closely followed by Château Larrivet Haut-Brion rouge, released at £23.59, and whose 2021 marks a turn towards the future style of the wines, containing no Merlot in its final blend (resulting in a 20% reduction in volume). "It was just better without," confided Bruno Lemoine, general manager, as warmer temperatures continue to force earlier ripening dates for the variety.
Despite the bank holiday in the UK, a key market for Bordeaux, Thursday saw the release of several wines at very similar prices to last year, despite the drop in quality, namely Châteaux Gazin, Prieuré-Lichine, Canon-la-Gaffelière and Lagrange.
Also released this week: Châteaux Malartic-Lagravière Rouge et Blanc, Siran, Péby Faugères, Marquis d'Alesme, Branaire-Ducru, Lynch-Bages, Grand-Mayne, du Tertre, Grand-Puy-Lacoste, La Mondotte and Carbonnieux Rouge et Blanc.