Tuscany's 2018 vintage – two years on
Over two years ago, Wine Lister published a blog on Tuscany's 2018 vintage (recap here), which has since become the second most-read article on our site. With several 2018s entering the market over the past six months, and more scheduled for release this year, news of the vintage remains relevant.
To complete the picture first painted in our report on the 2018 harvest, we examine how some of the wines discussed have performed so far, and whether predictions on the vintage have come to fruition.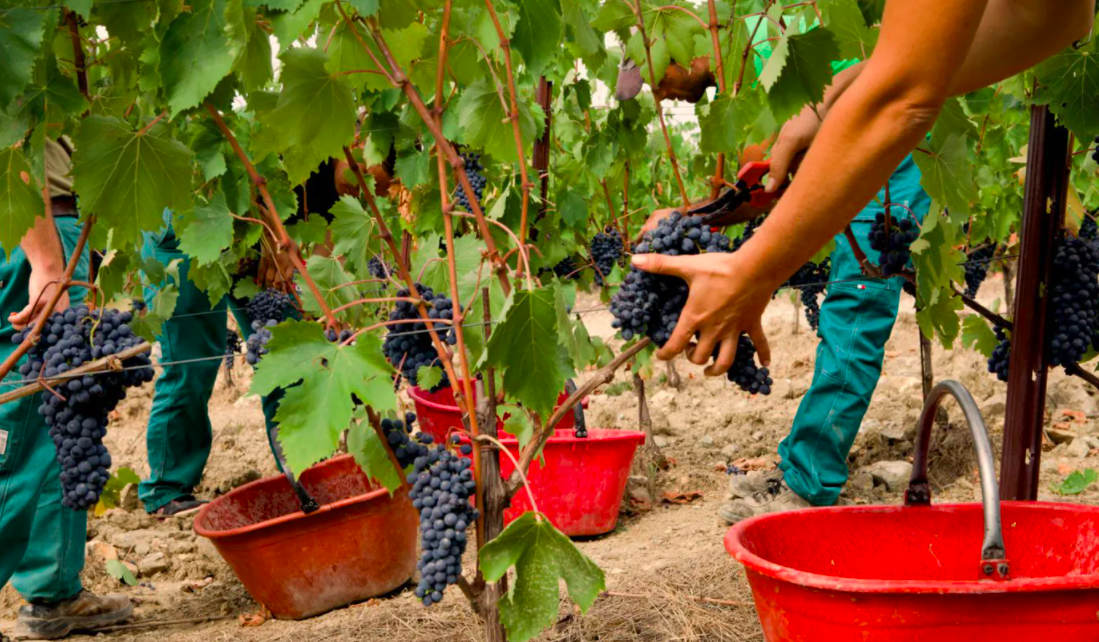 A prized picking – the 2018 harvest at Castello di Fonterutoli
Predicting in 2018 that "the vintage might fall between the opulent 2015s and the structured 2016s in terms of quality and style", Castello di Fonterutoli's Giovanni Mazzei underestimated the year. The estate's 50% Sangiovese and 50% Merlot blend, Siepi, achieves its highest score from Wine Lister's partner critic, Antonio Galloni in 2018 (97) – five and two points above the 2015 and 2016, respectively. Antonio notes it is "rich, pliant and creamy", offering "all of the seductiveness of Merlot with the bright acids and grip of Sangiovese". The 2018 Siepi can be bought from Petersham Cellars for £70 per bottle (in-bond).
Estate Director at Ornellaia and Masseto, Axel Heinz told Wine Lister in 2018 that his "fermenting wines are silky and fragrant", and that he predicts "a more delicate vintage". Indeed, Antonio Galloni recently wrote on the 2018 Ornellaia that "readers should expect a silky, aromatic Ornellaia in line with vintages such as 2004 that are more about finesse than raw power". Having been previewed by members of the fine wine trade and press in a virtual seminar last week (recap our recent blog here), it was awarded a score of 97 by Antonio. The 2018 Ornellaia will be released onto the market at the beginning of April.
Due for release through the Place de Bordeaux in September, Masseto's 2018 vintage was the first to be made in its own winery, having previously been vinified at Ornellaia. Awarding it 98 points, Antonio notes that it is "silky, mid-weight and supremely gracious", with notes of "inky red/purplish fruit, cedar, lavender, espresso, sage and mint". Wine Lister sampled the second release of Masseto's second wine, 2018 Massetino, in September 2020, and was certainly impressed by its complexity, with expressive notes of dark fruit, cocoa, and spice. While it has limited remaining market availability, it can be purchased from Cru World Wine for £307 per bottle (in-bond).
Describing 2018 as "a good year", Fattoria Le Pupille's owner, Elisabetta Geppetti, told Wine Lister that the Bordeaux varietals of her flagship wine, Saffredi, fared particularly well. Antonio Galloni gives it 96+ points, and writes that "the 2018 Saffredi is a regal, elegant, supremely polished wine", which "may very well be the most refined Saffredi I have ever tasted". Recalling notes of "sweet red cherry, plum, mocha, licorice and cinnamon", he concludes; "don't miss it". It can be bought from Berry Bros & Rudd for £60 per bottle (in-bond).
Keep track of new Tuscany 2018 scores from Wine Lister partner critics here, and watch this space for future analysis on the vintage.