Bordeaux en primeur – what's the magic number?
En primeur pricing is a crucial factor in the commercial success of top Bordeaux crus. With this in mind, Wine Lister has dedicated a section of this year's Bordeaux study to the conundrum. We show historical pricing trends post release for a panel of 76 wines. The analysis indicates the effectiveness of release prices, based on the change between average ex-négociant release and current market prices (2009-2016 vintages):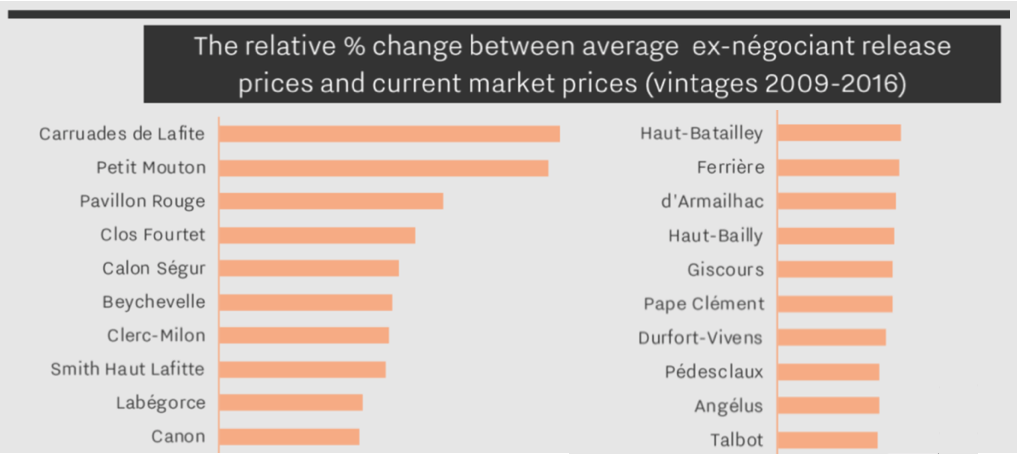 Above are the top 20 best-performing Bordeaux wines post en primeur release (to view the performance of all 76 wines, see page 14 of the Bordeaux study). The second wines of Lafite and Mouton have enjoyed the greatest gains in the marketplace, with Pavillon Rouge not far behind in third place.
Clos Fourtet is the best of the rest, followed by Calon Ségur, Beychevelle, Clerc-Milon and Smith Haut Lafitte. Lafite is the best-performing first growth, followed by Margaux and Mouton, with Haut-Brion making smaller gains.
This year's en primeur campaign has not yet been met by the same enthusiasm as the 2016 or 2015 vintages. The average quality of 2017 is lower (by 10% if we take Wine Lister Quality scores for the same 76 wines) – a major factor in explaining price sensitivity, and why the average discount so far of 7% (9% excluding Haut-Batailley's contrary price hike) is far from sufficient to oil the wheels of the campaign.
In our Bordeaux Market Study 2018, released just last week, we clarify an illustrative methodology for calculating release prices. Wine Lister looks at current market prices for similar recent vintages, and works backwards through three steps:
Vintage comparison: As there is no obvious comparison for 2017, we apply the average quality to price ratio of the last nine vintages in order to arrive at a derived future market price, based on the average Wine Lister Quality score.
Ex-château price: By removing the margins taken by the négociant and importer we reach the equivalent ex-château price.
En primeur discount: Finally, we apply a discount of 10%-20% to incentivise buying en primeur, rather than waiting until the wine is physically available.
The chart below shows the theoretical application of this methodology to a basket of top wines. See page 13 of the Bordeaux study for a more detailed explanation.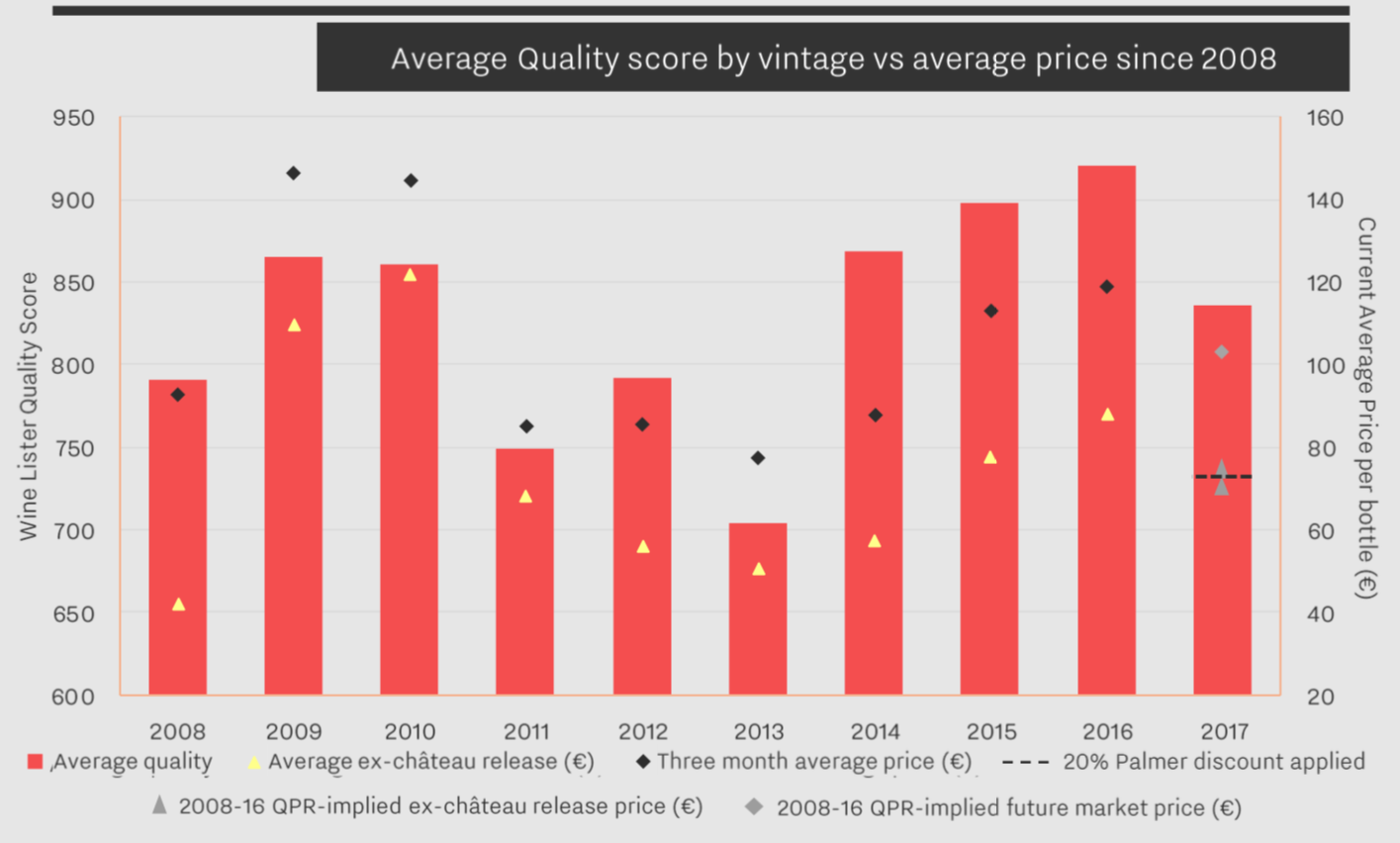 Prices released in the campaign thus far have varied from 20% discounts (Palmer, Domaine de Chevalier Rouge) to a 46% increase (Haut-Batailley) on last release prices.
Follow Wine Lister on Twitter for realtime en primeur release information, and use our dedicated en primeur page to compare 2017 release prices to last year.
Other wines featured in the top 20 best-performing Bordeaux post en primeur release are: Labégorce, Canon, Haut-Batailley, Ferrière, d'Armailhac, Haut-Bailly, Giscours, Pape Clément, Durfort-Vivens, Pedesclaux, Angélus, and Talbot.
Subscribers can download a copy of the full Bordeaux Study 2018 from the analysis page.