Wine Lister 2022 Bordeaux Study Part II: walking the tightrope
Following the conclusion of this year's Bordeaux en primeur campaign, Wine Lister has published Part II of its annual in-depth Bordeaux Study. The study provides invaluable insights into search activity, Quality scores, short-term price performance, and auction volumes, as well as revealing the best-performing wines in 2021.
Please see some of our key findings below: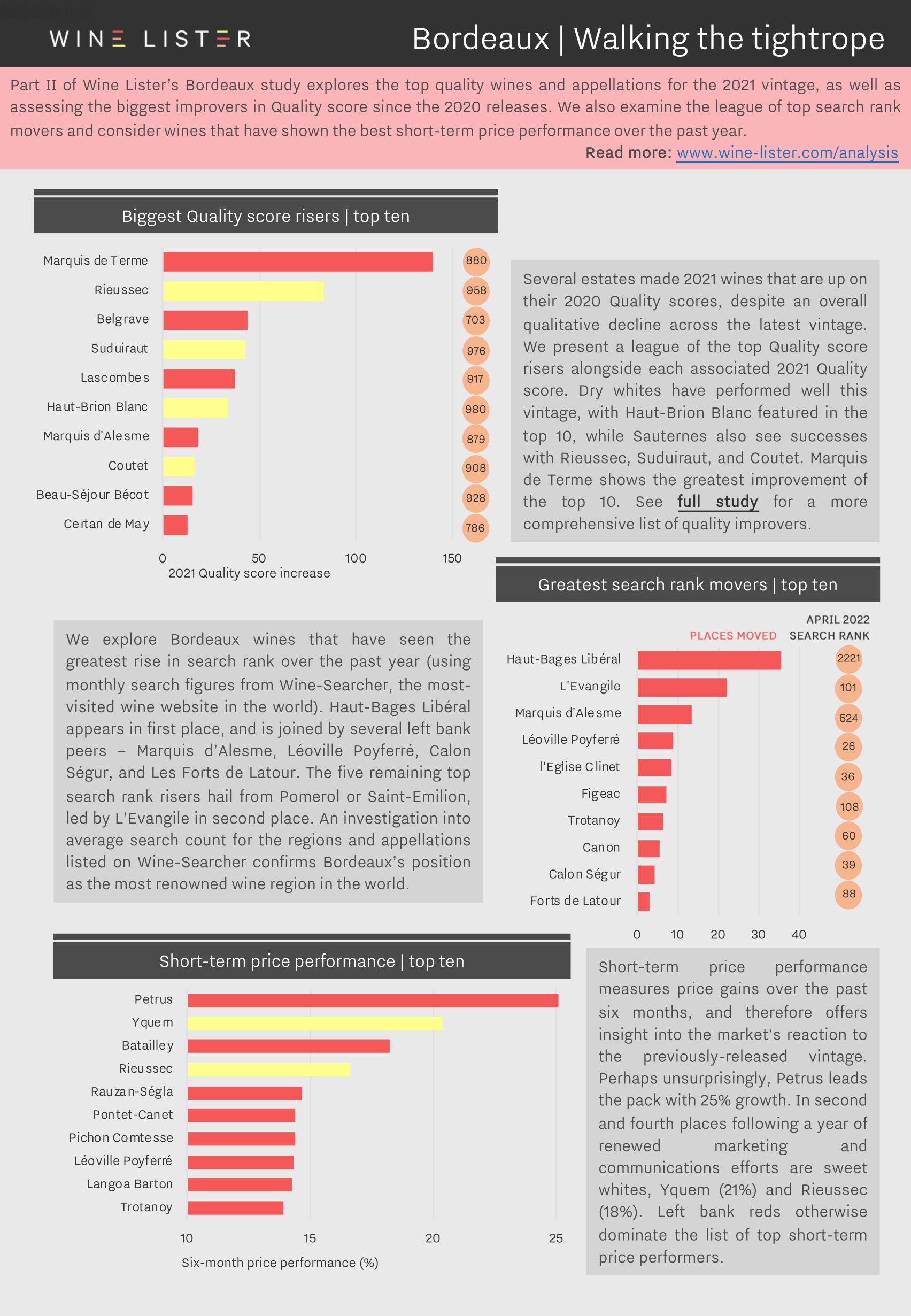 You can download the study digest here. The full report can be purchased in French and in English on our Analysis page, while Pro subscribers can access their free copy here. See our previous posts to catch up on some of the key releases from the 2021 en primeur campaign.