Bordeaux en primeur 2021: drawing to a close
The finish line for the 2021 campaign is in sight, with only a few key releases pending. We reflect on how it compares with previous campaigns and highlight the more promising releases of the last few days.
A challenging vintage in 2021 generated what may be characterised as a fraught en primeur campaign. While prices for many releases were slightly higher than perhaps warranted by quality, there are some real gems to be found for those willing to take a closer look. With only a small handful of key releases left to come (Vieux Château Certan, Petrus, Le Pin, and Trotanoy), we take a look at how 2021 compares with previous en primeur campaigns.
Campaign overview
Of the 110 en primeur releases to date that Wine Lister has followed in 2021, 2020, and 2019, the average 2021 release price of £97.99 is virtually flat on 2020 (£97.71) and up 17% on 2019 (£83.98). 29 wines released at prices that were up on 2020, 52 flat or all but flat ignoring the minor effect of exchange rate discrepancies and 29 down on 2020.
The biggest increases are justifiably for sweet and dry whites (+51% for Lafaurie-Peyraguey, +41% for Suduiraut, and +33% for Pavillon Blanc).
Meanwhile, the 29 wines that have released below 2020 prices have all been reds, with the largest decreases being Montrose, La Mission Haut-Brion, and l'Eglise Clinet, at -12%, -11%, and -11% respectively.
This week's releases – Tuesday 14th June
Some of the standout releases from the past few days are outlined below.
Margaux was one of the first to be released on Tuesday 14th June at £425 – down just 2% on the 2020 price and up 19% on the 2019. Ella praised its "majestic nose", while Antonio Galloni describes it as a "powerful, surprisingly brooding wine".  Ranked joint-fourth by trade experts in terms of highest confidence, this First Growth has likely reinforced this trust with the 2021 vintage. Given the post-release price rises for both 2020 and 2019, it is an attractive prospect.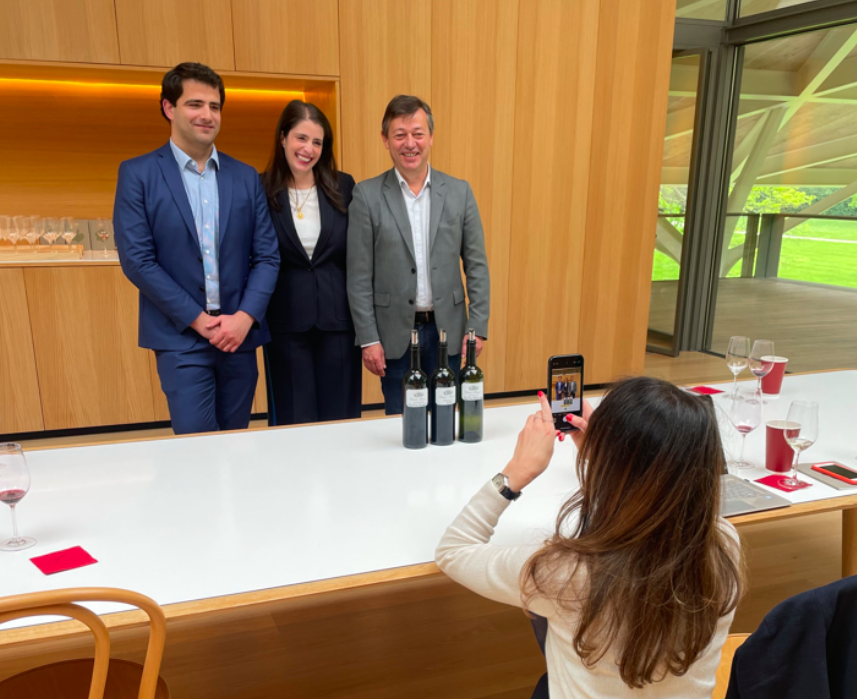 Behind the scenes at Château Margaux with Alexis Leven-Mentzelopoulos (Deputy General Manager, Strategy and Development), Alexandra Petit-Mentzelopoulos (Deputy General Manager, Communication and Image) and Philippe Bascaules (Managing Director) (l-r)
L'Église Clinet was released at £208.37, with a score of 94-96 from both Neal Martin and Antonio Galloni. Considering its impressive quality, as well as the fact that its price is below the market prices for both the 2020 and the 2019, this year's release could prove popular.
Wednesday 15th June
One of Wednesday morning's star releases was Les Carmes Haut-Brion at £79. While this is higher than both the 2020 and the 2019 opening prices, it follows the golden en primeur rule, offering a 31% and 35% discount on current 2020 and 2019 market prices, respectively. With its faultless track record for price performance post-release, this proved one of the most obvious buys of the campaign.
Pomerol up-and-comer, Clinet arrived on the scene at £66.50. Achieving positive scores from Wine Lister's partner critics, the latest release looks interesting, with quality around the same level as its 2018, and  price below current market prices for the 2020 and 2019.
Achieving outstanding quality in this difficult vintage, Ducru-Beaucaillou 2021 was released at £159. The latest release matches existing market pricing of the 2020, and sits at a small premium (6%) to the already-bottled 2019. This should work on the basis of Ducru-Beaucaillou's "super-second" status.
Thursday 16th June
One of Thursday's first releases was Haut-Brion, priced at £425, down 3% on the 2020 and up 49% on the 2019 release. Wine Lister partner critic, Neal Martin (for Vinous) described it as having a "more extravagant, charming bouquet compared directly with La Mission at the moment". La Mission Haut-Brion was also released, at £225, representing a moderate discount on both the 2020 and the 2019 release prices.
Haut-Brion Blanc was released at £610. The release has strong credentials, as the top-scoring dry Bordeaux white in 2021 by WL score (96). This is a release which is sure to attract attention in a vintage hailed for the quality of its white wines.
Friday 17th June
Friday saw La Conseillante released at £157 – flat on the 2020 release price, and 30% up on the 2019. It scores impressively in 2021 – indeed, Ella notes, "this is a Conseillante that has perhaps finally found its 21st century identity since Cazaux started making the wine". Given the property's bright future, and an opening price undercutting the now dwindling stock of the 2019 vintage by 31%, this is likely worth backing.
Figeac also released its Grand Vin, at £163 – up on its 2020 and 2019 release prices by 4% and 35% respectively, though comfortably below current market prices of the 2019, 2018, 2016, and 2015. Praised for its highly quality, and of course with positive speculation surrounding its Saint-Émilion classification status, Figeac will likely see good interest.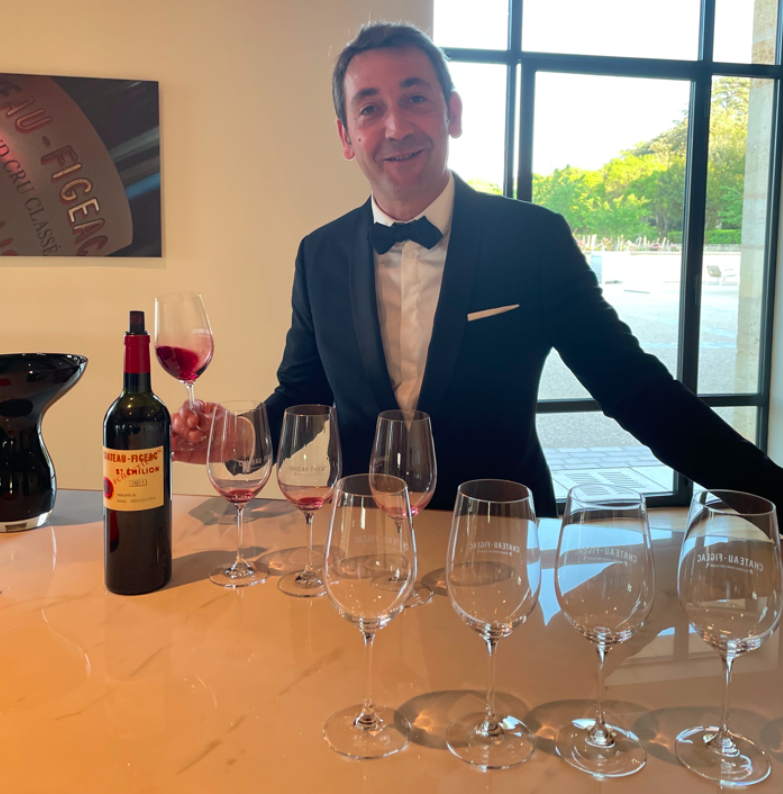 Tasting Figeac with Frédéric Faye, Managing Director at Château Figeac, before Figeac's new cellar celebration dinner
Also released this week were Saint-Pierre, Gloria, Clos Fourtet, Pavillon Rouge, Pavillon Blanc, Haut-Bailly, Durfort-Vivens, Beau-Séjour Bécot, Pape Clément, Pape Clément Blanc, Valandraud, Petit Village, La Mission Haut-Brion Blanc, Quintus, Domaine de Chevalier, Calon Ségur, La Fleur Pétrus, Certan de May, Belair-Monange, and Pavie-Macquin.
By virtue of being linked to vintages at the mercy of the cyclicality of nature, it appears that this year's campaign represents a downcycle, according to feedback thus far from Wine Lister's trade network.
For further details on the vintage, pricing, and popularity of Bordeaux in the context of the 2021 vintage, Part II of Wine Lister's Bordeaux Study is now available to download here.