Bordeaux en primeur 2021: new entries from across appellations
While this year's en primeur releases are yet to kick into full gear, the past week has seen key entries from the likes of Berliquet, Pontet-Canet, Palmer, Haut-Batailley, Lafleur, and more. Reporting on a shorter week of releases than usual due to the French bank holiday on Thursday 26th May, we examine the latest 2021s to market.
Released on Tuesday 24th May at £38.15 per bottle, Berliquet achieves its highest-ever combined score from Wine Lister partner critics, Antonio Galloni and Neal Martin (Vinous), who both award 91-93 points. While up on the last two years' release prices, one top UK merchant has informed us that this is understandable at this stage in Berliquet's progression, especially considering the comparable rise in quality and pricing from its Chanel siblings, Rauzan-Ségla and Canon.
This was followed shortly by Pontet-Canet 2021, which is so far being offered at around £74.17 per bottle. While slightly up on last year's release price, it still poses as a good-value pick relative to its appellation, especially considering its status as the sixth-highest scoring Pauillac according to WL score (see here).
Also entering the market on Tuesday, Palmer's 2021 vintage is another stand-out offering from the estate, reminding the Wine Lister team of a Palmer from the 1990s, but with more energy and ripeness. At £237 per bottle, the 2021 opens 1% below the 2020 release price, while volume released is down 30% this year. This, alongside strong critics' scores and a propitious renovation programme currently underway, should no doubt encourage the success of the latest release.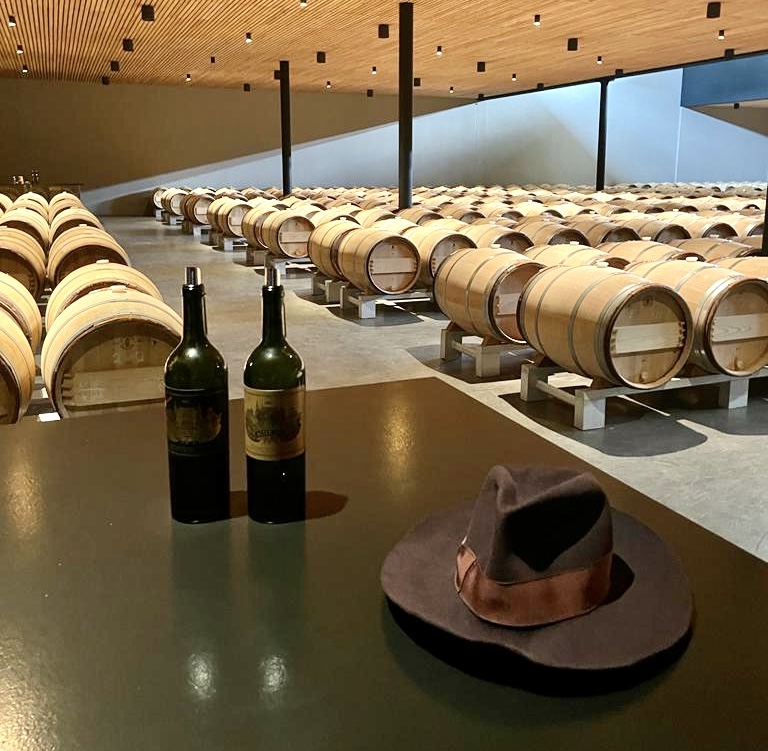 This week saw releases from Palmer – tasted by the Wine Lister team in the cellar
Released on Wednesday 25th May, Haut-Batailley 2021 is so far being offered at around £39 per bottle (slightly down on the 2020 release price). As with the other Cazes properties, mildew pressure has impacted the yields in 2021, and volume produced is down 10% compared to the 2020. Its sibling in Saint-Estèphe, Les Ormes de Pez 2021 followed suit, and is so far being offered at around £18 per bottle – also fractionally down on last year's release.
Finishing the week with a bang, Lafleur 2021 was released on Friday 27th May through its UK agent, Justerini & Brooks at £542.33 per bottle. While entering the market 3% and 12% up on the 2020 and 2019 release prices respectively, there is no remaining availability of last year's release on the market, and the 2019 has more than doubled in price since its release. As the second-best Quality performer of red Bordeaux in 2021 (after Cheval Blanc), and with a history of consistent and impressive price performance post-release, this will be one of the best buys of the campaign for those lucky enough to get their hands on it.
Also released during this period: Sociando-Mallet, Laroque, Alter Ego, Clos du Marquis, and Nénin.