Place de Bordeaux September 2021 campaign: highlights from weeks two and three
Key fine wine releases from Bordeaux and Beyond
As another week of releases draws to a close, we reflect on highlights from the past fortnight, including the latest vintages of signature New and Old World wines, offered through the Place de Bordeaux's impressive network.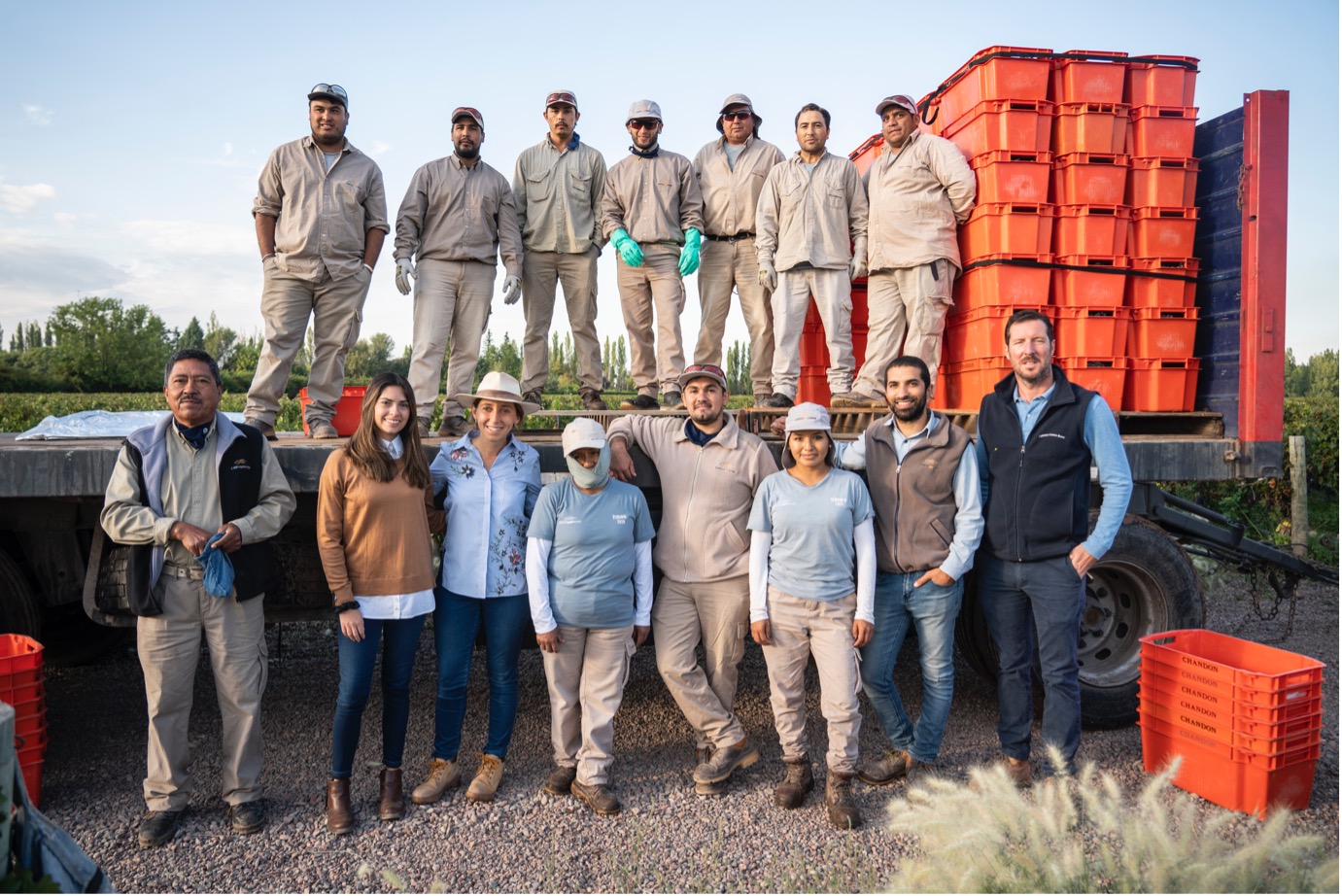 Cheval des Andes' Technical Director, Gerald Gabillet (bottom right), with the winemaking team
Which wines offer the best investments from the Place de Bordeaux's September campaign?
As well as a further flurry of releases from the Americas and Tuscany, the past two weeks have also witnessed exciting French entries from the likes of the Rhône Valley, and a re-release of Latour 2005.
California dreaming
One of the top 20 fine wine brands in the world (according to its Wine Lister Pro Brand score), Opus One released its 40th vintage, 2018  last Monday (6th September), at £230 per bottle (in-bond). Wine Lister partner critic, Antonio Galloni (Vinous) gives the latest release a score of 95, describing it as "incredibly elegant and polished, right out of the bottle".
Napa Valley neighbour, Beaulieu Vineyard's Georges de Latour Private Reserve 2018 was released on Tuesday (14th September) at £115 per bottle (in-bond). Describing the wine as "sensational", with notes of "inky red fruit, chocolate, leather, and liquorice", Galloni gives the latest vintage 98 points – its joint-highest score ever awarded by the critic body. Joseph Phelps' Insignia 2018 entered the market in quick succession on Tuesday at £163 per bottle (in-bond). Sampled by Wine Lister COO, Chloe Ashton at a recent tasting at 67 Pall Mall (alongside the 2010 and 1998), she found the evolution in complexity, tension, and precision was clear to see.
Monday (13th September) witnessed a triptych of 2018s from Sonoma County's Vérité, with La Muse, Le Désir, and La Joie released onto the market at £300 per bottle each (in-bond). With the wines representing distinct expressions of the estate through the bespoke blending of different varietals and plots, the Merlot-based La Muse receives a perfect 100-point score from Lisa Perrotti-Brown for Wine Advocate, who calls it "Electrifying!". Comprising a majority blend of Cabernet Franc, Le Désir gains 97+ and 97 points from Perrotti-Brown and Suckling, respectively. Whilst being Wine Lister CEO, Ella Lister's favourite amongst the three, the Cabernet Sauvignon-dominant La Joie 2018 secures its highest average critics scores since 2013, inclusive of 98 points from Perrotti-Brown and 99 points from Suckling.
South American sensations
Leading last week's South American entries, Baron Philippe de Rothschild's Chilean winery Almaviva released its 2019 vintage on Wednesday (8th September) at £108 per bottle (in-bond). The Wine Lister team found it to show good complexity for its young age, with dense black fruit, exotic spices, and a touch of hay smoke.
Across to Argentina, Cheval des Andes 2018 was released on Thursday (9th September) at £59 per bottle (in-bond). The latest vintage aligns with the estate's upward quality trajectory in recent years, having been awarded a score of 98 from James Suckling, who describes it as "very long and structured, yet controlled and in balance".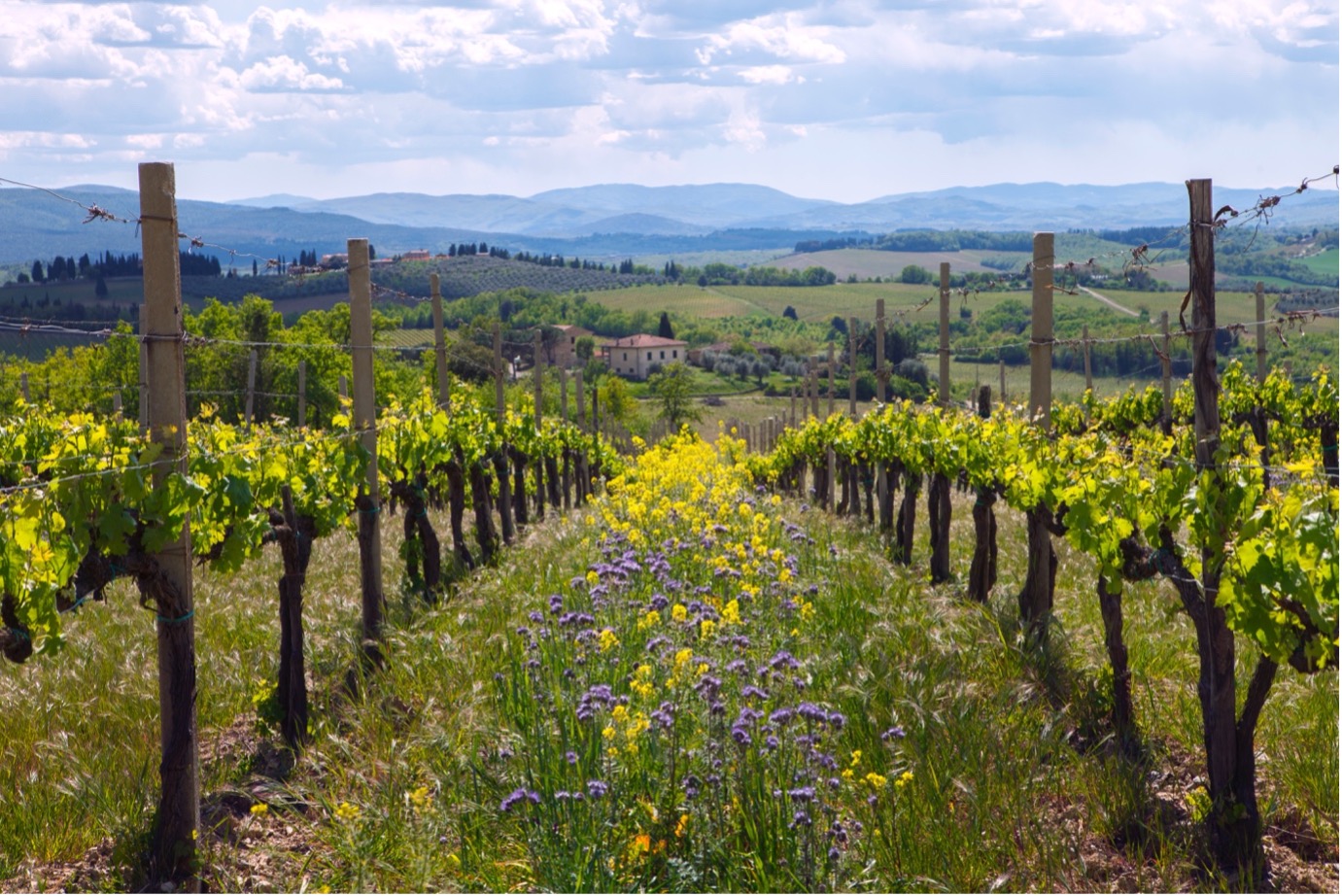 Wildflowers growing in-between Siepi's Merlot and Sangiovese vines
A Tuscan triumph
There are now only limited remaining stocks of Masseto 2018, which was released on Tuesday (7th September), starting from £495 per bottle (in-bond). The estate saw one of the rainiest springs in its history, and consequentially faced high levels of disease pressure. Nonetheless, the team at Masseto handled challenges that arose deftly, reflected in Wine Lister's praise of its dense, layered, and lithe texture.
Now with similarly limited availability at around £208 per bottle (in-bond), Solaia 2018 was released on Thursday (9th September). Galloni awards it a strong score of 98, noting that he "can't remember ever tasting a young Solaia with this much sheer appeal and balance". Demand for the 2018 may well be encouraged by the estate's positive price performance track record, which has seen some of its top-scoring vintages appreciate significantly post-release.
The first of the Tuscan trio to be released last week was Petrolo's Galatrona 2019, which entered the market on Monday (13th September) at £72 per bottle (in-bond). Gaining a near-perfect score of 99 points from Suckling, he describes it as "muscular, yet agile" – "a unique definition of merlot in Tuscany". Following in close succession, Castello di Fonterutoli released Siepi 2019 at £68 per bottle (in-bond). The Mazzei family planted its first Merlot grapes in 1980, with Siepi's varietal blend now comprising equal proportions of Merlot and Sangiovese. The 2019 gains 98 points from Suckling – the joint-highest score awarded by the critic, who praises its "super-structure", and "finesse with power". To end Monday's Tuscan trilogy, Tenuta Sette Ponti's Orma 2019 was released at £56 per bottle (in-bond). Though Orma is yet to be widely scored by critics, Suckling awards it 97 points, calling it "perhaps the best Orma ever".
Closing this week's Italian offerings, Caiarossa 2018 entered the market on Wednesday (15th September) at £35 per bottle (in-bond). Walter Speller for Wine Lister partner critic, JancisRobinson.com, awards it 17+ points, considering it "classy stuff", "which should become even more compelling with further bottle ageing".
Back on French soil
Speculated to be the final commercial release of the vintage, Latour released a parcel of its 2005 vintage last Tuesday (7th September), which has since been offered by merchants for around £750 per bottle (in-bond). The 2005 was awarded 100 points by Galloni, who calls it "deep and sensual to the core", and notes that it is "utterly captivating". The iconic reputation of both the vintage and the estate is reiterated in this perfect score, which should stimulate interest from serious fine wine collectors.
Racing over to the Rhône, Beaucastel Hommage à Jacques Perrin 2019 was released last Friday (10th September) at around £227 per bottle (in-bond). A cask sample score from Alistair Cooper for JancisRobinson.com signifies quality, awarding its highest score from the critic body since 2007 with 19 points, calling it "One to watch!".
                  Click here to sign up to Wine Lister's newsletter to stay up-to-date with the latest from the Place de Bordeaux's September campaign.