Bordeaux 2020 en primeur: the final stretch
Marking the end of this year's Bordeaux 2020 en primeur campaign, the past two days (Thursday 24th and Friday 25th June) have seen the last First Growth to enter the market and some promising Right Bank releases, among others.
The last First Growth to be released, Mouton entered the market yesterday at £433 per bottle, 20% below current prices of the physical 2018. Completing a trilogy of top-scoring vintages, the 2020 earns high praise from critics, including Wine Lister's partner critic, Antonio Galloni (Vinous), who awards 96-98 and describes "a wine of unreal elegance and finesse". Tasting in Bordeaux, Wine Lister CEO, Ella Lister also praises the latest release, writing, "Everything is in perfect harmony," adding that the wine is "Arterial in its focus, poise, and pure presence". Mouton's top quality in 2020, and it being the number one most searched-for wine in the world (according to searches on Wine Searcher), should encourage interest amongst collectors.
Sibling properties La Conseillante and Figeac were both released this morning, Friday 25th June, at £156 per bottle. Both wines sport scores suggesting a third consecutive triumph following on from 2019 and 2018.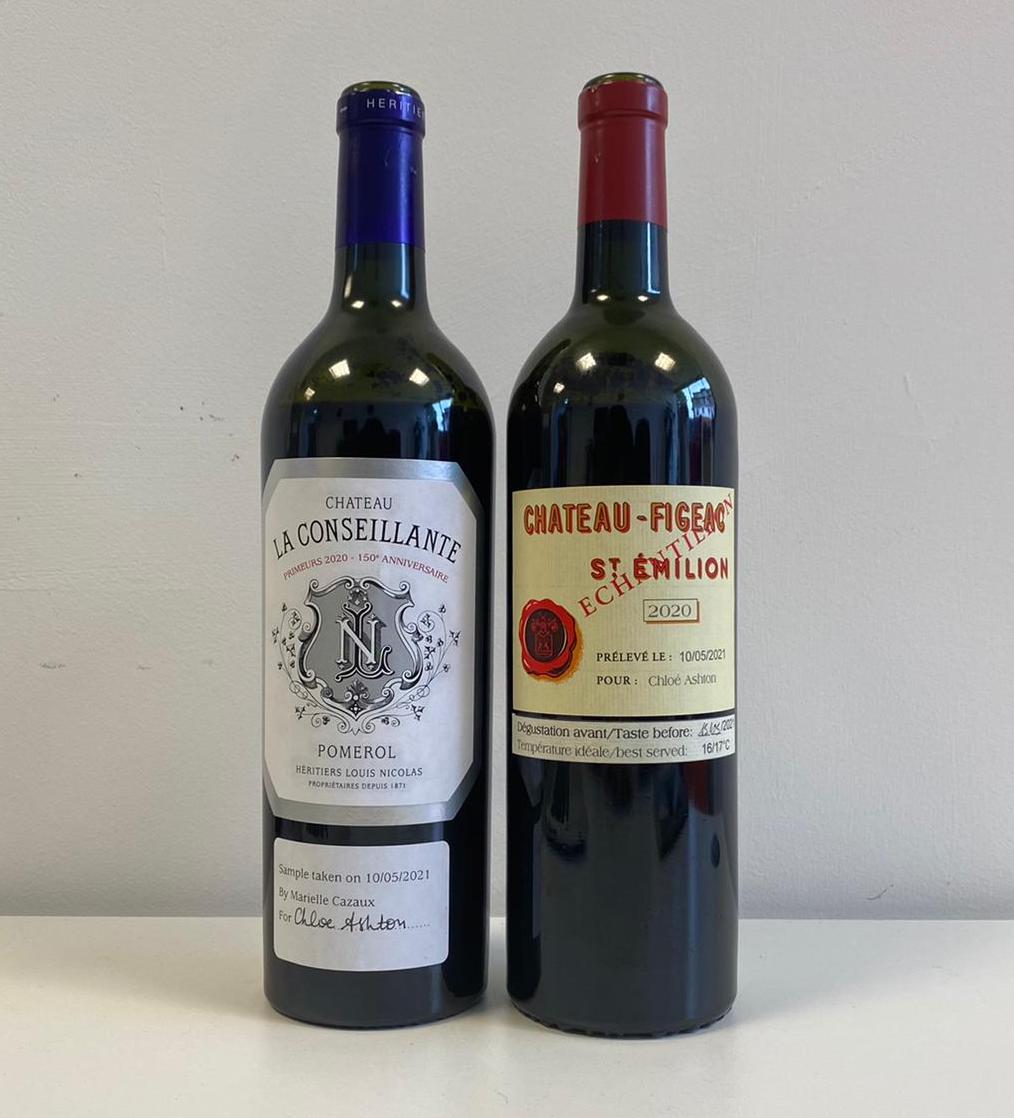 Vinous' Antonio Galloni gives La Conseillante 94-97 points, while his colleague Neal Martin awards 96-98 points, calling it a "deeply impressive and quite profound" wine, in which "The old "iron fist in a velvet glove" cliché rings true". Ella adds to the commentary; "Wow – is this the purest, brightest, most precise La Conseillante yet under the auspices of Marielle Cazaux?"
Figeac's 2020 release prices comes to market comfortably below what little remains of 2019, and 4% below 2018. Similarly well-scored, Galloni names Figeac 2020 "superb", while Martin remarks simply, "a magnificent Figeac". For the Wine Lister team and CEO, Ella, Figeac is one of the wines of the vintage. Ella describes a "gentle, distinguished" nose "with ripe red fruits and floral delicacy", and a "juicy, profound, mouth-filling and feather-light" palate. She concludes, "The harmony is mind-blowing."
Given the moderate price increase compared to other releases this week, and taking into consideration next year's reclassification for Saint-Emilion, Figeac appears an attractive buy.
Excepting a handful of wines sold more or less on allocation-only bases (Petrus and Le Pin), the release of Vieux Château Certan, expected early next week, will conclude the Bordeaux en primeur 2020 campaign.
Watch this space for a retrospective review of best picks of the campaign, including our official list of MUST BUYS.