Bordeaux 2020 en primeur: Margaux enters the market
As we find ourselves in the peak of this year's en primeur activity, Tuesday morning (22nd June) saw a wave of releases from the Médoc and beyond, including wines from First Growth Margaux, its popular neighbour Palmer, and fellow biodynamic trailblazer, Smith Haut Lafitte.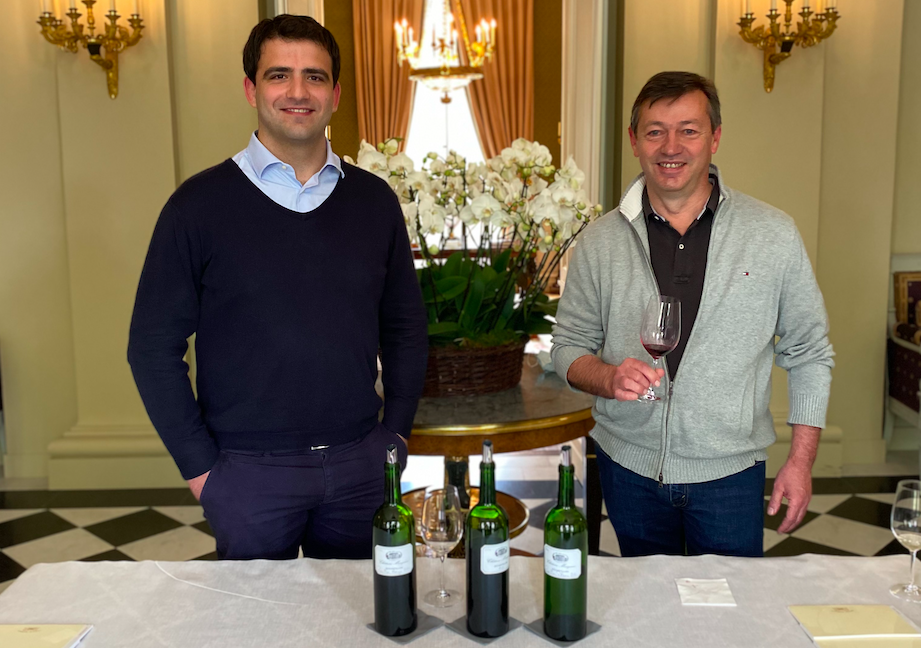 Moments at Margaux: the First Growth released its 2020 on Tuesday (22nd June) at £433 per bottle
Smith Haut Lafitte kicked off the release rush, entering the market at £96 per bottle. The 2020 receives top scores across the board, with Wine Lister's partner critics, Antonio Galloni and Neal Martin (Vinous) each giving 95-97 points, and the latter deeming it "an outstanding effort". Tasting with co-owner, Florence Cathiard at the property, Wine Lister CEO, Ella Lister, describes "playful black fruit, dark chocolate, and black liquorice" on the nose, and a "fine-boned but monstrous tannic structure" on the palate.
Joining its red offering (at the same price), Smith Haut-Lafitte's white also receives strong scores from critics, including 17.5 points from Jancis Robinson, who calls it "a real triumph". Ella observes that the 2020 vintage is a perfect example of why Smith Haut-Lafitte is so famous for its blanc sec, finding "a subtle, flirtatious nose of white pepper, lime and pure white fruit", and a "rich, creamy texture" on the palate. Both Smith Haut Lafitte 2020 rouge and blanc have special edition labels designed to celebrate the 30th vintage under Florence and Daniel Cathiard, as well as 655 years of the property.
Moving over to the Médoc, Margaux 2020 released yesterday at £433 per bottle, having been widely considered as the wine of the vintage. According to scores from Wine Lister's partner critic panel, the First Growth does indeed top the 2020s, gaining the highest WL score of the vintage. Antonio Galloni and Neal Martin both award Margaux 97-99 points, with the former calling it "very clearly one of the wines of the vintage in 2020″. Tasting at the property in Bordeaux, Ella describes an "intensely rich, concentrated" nose, and a palate that is "off-the-charts potent in terms of fruit and acidity". Wine collectors will likely be desperate to get their hands on this.
Margaux's second wine, Pavillon Rouge, and dry white, Pavillon Blanc were also released, at £138 and £180 per bottle, respectively. Ella praises both wines in 2020, describing an "all-round beautiful balance and intensity of fruit" in the red, and admiring the "really rich, mouthcoating texture" of the white – "almost a Chardonnay-esque opulence".
Popular en primeur pick, Palmer also entered the market at £240 per bottle. Speaking to Wine Lister in October, Managing Director, Thomas Duroux explained that while "négociants would have liked a vintage with high volume and lower prices, the 2020 will be small", yet nonetheless "rich and exuberant". Palmer 2020 receives strong scores from the few critics who have tasted it (having maintained its policy of not sending samples). James Lawther for JancisRobinson.com awards it 18+ points, while Ella comments on the wine's "exquisite texture", hailing it "like brushed Indian silk".