Bordeaux 2020 en primeur: jam-packed with potential
Yesterday (Thursday 17th June) saw a flurry of promising releases from both banks, including the likes of Clinet, Pichon Baron, Pontet-Canet, Calon Ségur, and more. Below we examine some of the highlights.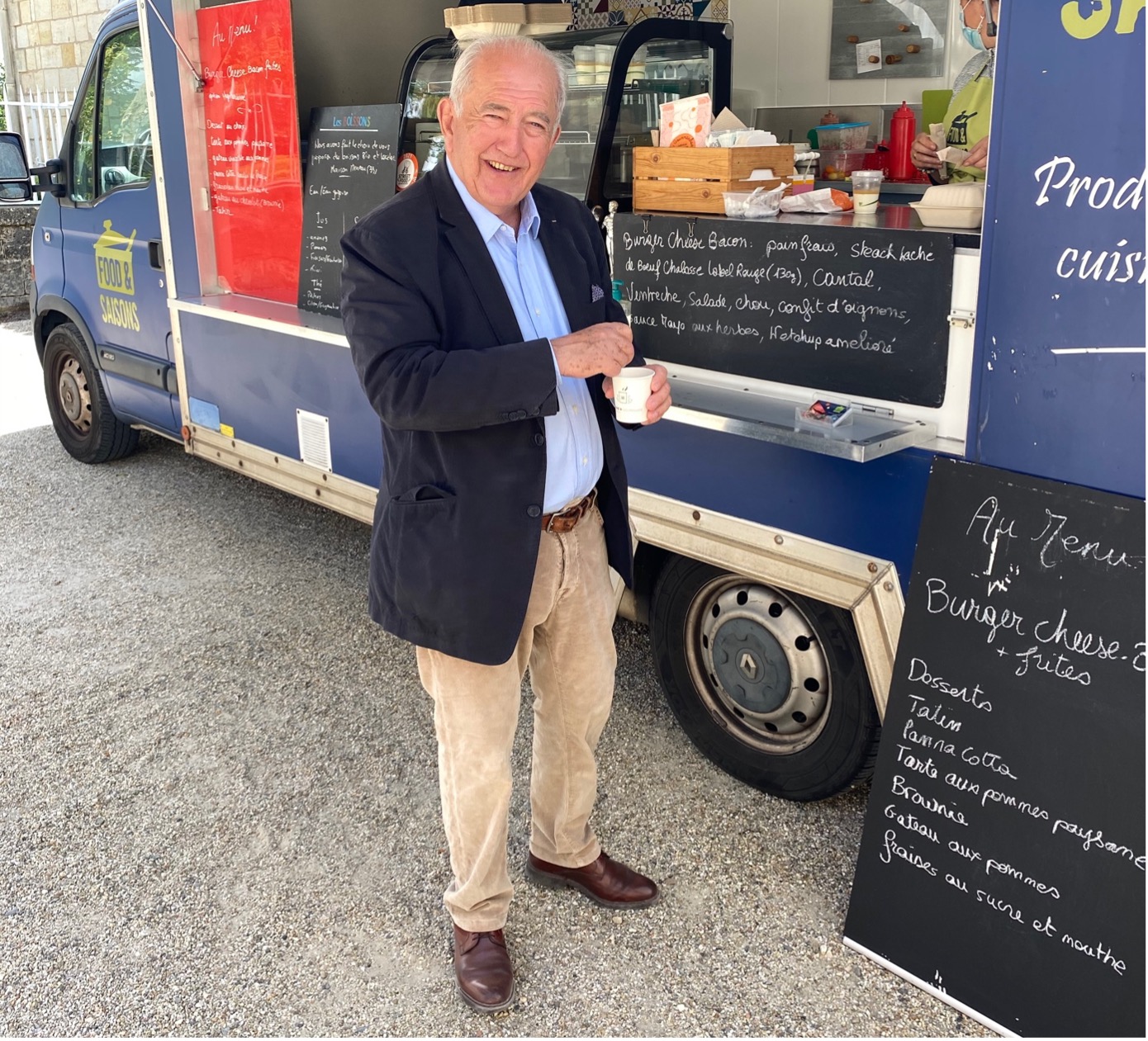 Alfred Tesseron getting a coffee at the Pontet Canet food truck during Bordeaux 2020 en primeur tasting week
Clinet 2020 opened the stage for yesterday's release rush, entering the market at £66.50 per bottle. Falling c.30% below the current average market price of last year's release, which has seen strong price performance since, the 2020 receives good critical praise that places it qualitatively in line with both the 2019 and 2015. Tasting in Bordeaux, Wine Lister CEO, Ella Lister calls it the best Clinet she's tasted, observing a "Graceful, silky-smooth entry into the mouth […] A triumph".
Super-second, Pichon Baron followed closely behind, releasing its 2020 at £110.60 per bottle. Having also shown good price-performance in recent vintages, the latest release comes onto the market 5% below the current average price of the 2019, and 15% below the 2018. Wine Lister partner critic, Antonio Galloni (Vinous) awards the 2020 96-98 points, noting "This is hands down one of the most impressive wines of 2020". Ella is also complimentary, describing a palate that is "Structured, voluminous at first", then shows a "wonderful feather-lightness".
Fellow Pauillac peer, Pontet-Canet also released yesterday at £74.23 per bottle, providing another discount on market prices for its 2019 and 2018 vintages (26% and 19%, respectively). Antonio Galloni gives the 2020 95-97 points (level with the 2019), calling it a "captivating effort from the Tesseron family" that is "luxuriously rich from start to finish." Ella agrees with this optimistic assessment, describing "Characteristically unique aromas of black forest gâteau" on the nose, and a "sweet, and savoury" palate.
Rounding out the releases, Calon Ségur 2020 entered the market at £78.20 yesterday –  6% down on the remaining market availability of the 2019 (which has seen its price increase by around 28% since last year), and 27% down on the 2018. James Lawther for JancisRobinson.com awards the 2020 18 points, calling it "clean and saline on the finish", while Ella describes "Iris, violet at the fore" on the nose, and a "moreish and elegant" palate.
Also released are: Pape Clément, Pape Clément Blanc,  Pichon-Longueville Baron Les Griffons, Le Marquis de Calon Ségur, and Capbern.