Firing up the First Growths with 2020 releases from the Lafite stable
With en primeur releases steadily gaining momentum this week, the campaign has been propelled forward today (Friday 11th June), as we see the first release from a First Growth: Lafite and its associated wines.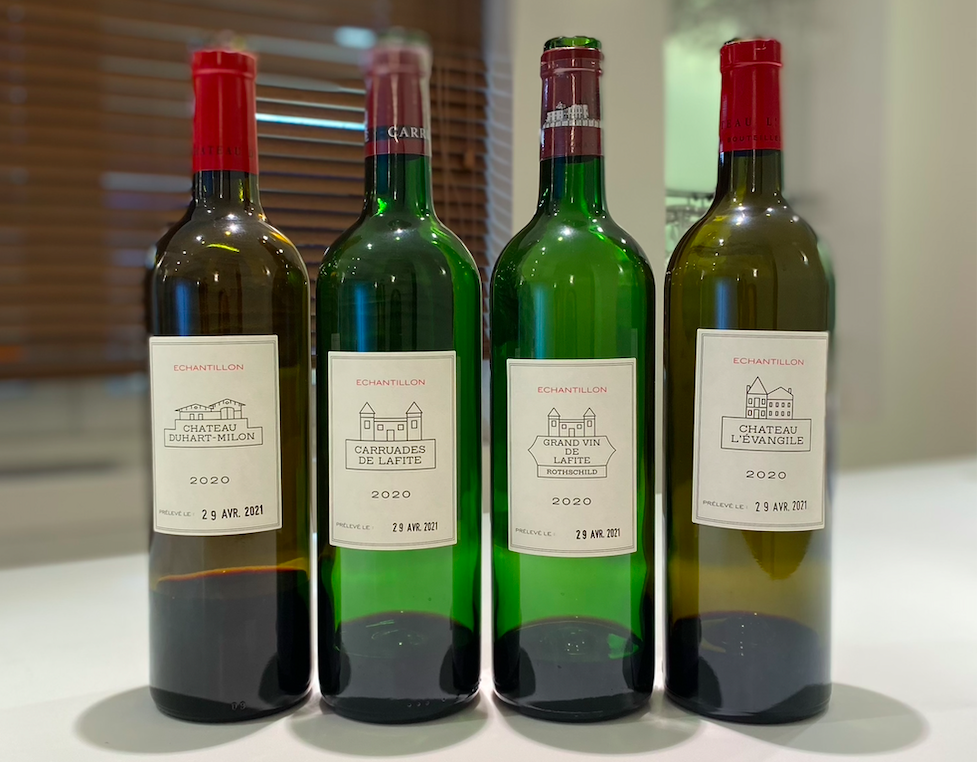 Duhart-Milon hit the ground running at £57 per bottle. The château has seen significant investment over the last 10 years, and with its vineyards on cool sites, it has flourished over the past few, warmer vintages. Tasting the Lafite line-up alongside International Director of DBR, Jean-Sébastien Philippe, Wine Lister CEO, Ella Lister, found Duhart-Milon 2020 to be "rivetingly pure, lifted, [and] eager" on the nose, with a "bouquet of spiced plums, black liquorice, chocolate-orange, and fresh flowers". Marking the first vintage made in the property's new winemaking facility in the heart of Pauillac town, this is a promising buy for lovers of the appellation.
Carruades de Lafite followed in quick succession, entering the market at £177 per bottle. Jean-Sébastien explains that owner Saskia de Rothschild considers Carruades to be the "promise of Lafite" – from vines that might one day have the potential to provide for the Grand Vin. Cutting volumes by half over the last few years is just one of the steps taken to increase the second wine's quality. Described by Ella as "A mysterious Carruades, with a nose that is sultry and flirtatious", the 2020 vintage comes onto the market comfortably under all recent back vintages available.
Lafite's Pomerol property, L'Evangile released its 2020 grand vin at £185 per bottle. Alongside its left bank siblings, the estate has been undergoing its own transformation over the past few years, complete with a new winemaking team. Set to be certified organic from 2021, it already employs many biodynamic principles. Wine Lister's partner critics Neal Martin and Antonio Galloni (Vinous) award the latest release 94-96 and 95-97 points respectively, with the latter stating "The 2020 L'Evangile is fabulous. […] Don't miss it!".
To end the release rush on a high, Lafite takes the first leap for the First Growths with a vintage that scores well across Wine Lister's partner critics. Playing into the movement of a more restrained style of Bordeaux, Lafite 2020 sports the lowest alcohol percentage since 2010 (of 12.8%), and a low pH of 3.5. Writing for JancisRobinson.com, James Lawther awards it 19 points, noting its "Incredible potential", while Ella comments that "the high acidity will carry it long into the future, gracefully, balletically. This is no monster, but rather soft and delightful". As ever with Bordeaux's super-brand, competition to access Lafite 2020 will likely be high.