Bordeaux 2020 en primeur: the calm before the storm?
As we approach the end of May, the Bordeaux 2020 en primeur campaign is still yet to kick off in full force. The past week has seen a slight lull in en primeur activity, with a selection of mid-level wines trickling onto the market.
Following Pentecost Monday, releases commenced on Tuesday (25th May), with Berliquet 2020 entering the market at £36.25. In the expert hands of Canon and Rauzan-Ségla's Nicolas Audebert since 2017, Berliquet is fast becoming a true Saint-Émilion gem to watch. Wine Lister CEO, Ella Lister, notes that she was "totally wowed by this wine – Berliquet's best yet, on a vertiginous ascent", detecting "flower pollen, verveine, fennel, and chamomile" on the nose, and a "grounded but melting" texture on the palate.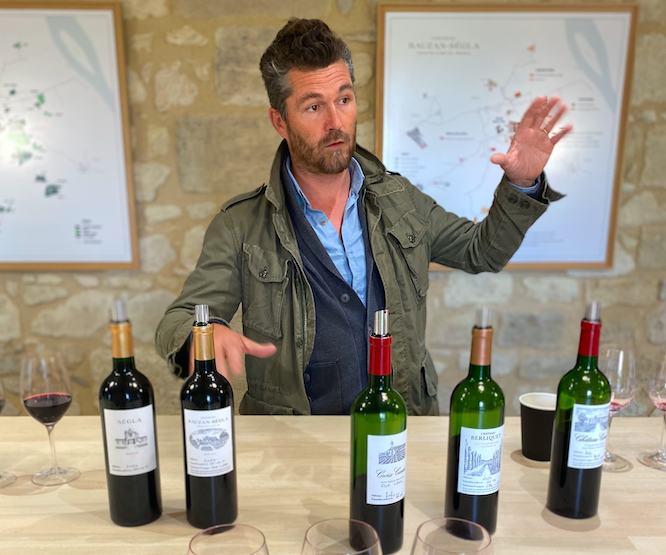 Nicolas Audebert – Winemaker at Rauzan Segla, Canon, and Berliquet (who released its 2020 vintage on Tuesday 25th May) 
A trio of Margaux properties released their latest vintages on Wednesday morning (26th May), with Kirwan, Prieuré-Lichine, and Marquis de Terme 2020 entering the market in quick succession. At £25.37, Prieuré-Lichine's latest release falls under the price of all recent back vintages in the market, while a score of 17 from Julia Harding for JancisRobinson.com places it in line with the well-regarded 2019 vintage. Offering good value for quality, the 2020 is described by Julia as "fragrant with the intense aromas of cassis and spicy black plum", with a full palate that remains "nicely dry and fresh on the finish".
Added to the mid-week haul is another Margaux estate, du Tertre, who this year received its highest ever score from Julia Harding for JancisRobinson.com (17+). Ella was also impressed by the latest release, which entered the market yesterday (Thursday 27th May), describing "charming, meandering fruit on the palate". Having been sold by AJ Domaines (owners of fellow Margaux property, Giscours) this year, du Tertre is now under the helm of the Helfrich family, who have hired Cynthia Capelaere (formerly of Villemaurine) as the new Estate Director. As we often see following the sale and acquisition of an estate, this may be one to watch for future investment as it is revitalised by its new owners.
Also released yesterday, Quinault l'Enclos 2020 was described by Ella as "the culmination of the Cheval Blanc team's work at this property since its acquisition in 2008". Tasting in Bordeaux, she notes that "the trademark smoked notes have been relegated to the merest hint", with "rich, dapper fruit" on the nose, and a palate with an "exceptional light-tough and melting mouthfeel".
Also released this week are: Cantemerle, Chasse-Spleen, Château Les Cruzelles, Grand Corbin-Despagne, Larrivet Haut-Brion, Kirwan, and La Lagune.