The best of both Banks: Lafon-Rochet 2020
With Bordeaux 2020 en primeur fast approaching, Wine Lister reports on one of the latest updates to emerge from the Médoc, informing your investment decisions over the coming months. In collaboration with Château Lafon-Rochet, we speak to Basile Tesseron to find out more about the inaugural partnership of two of the most revered consultants in Bordeaux to work on the estate's 2020 blend: Jean-Claude Berrouet and Eric Boissenot.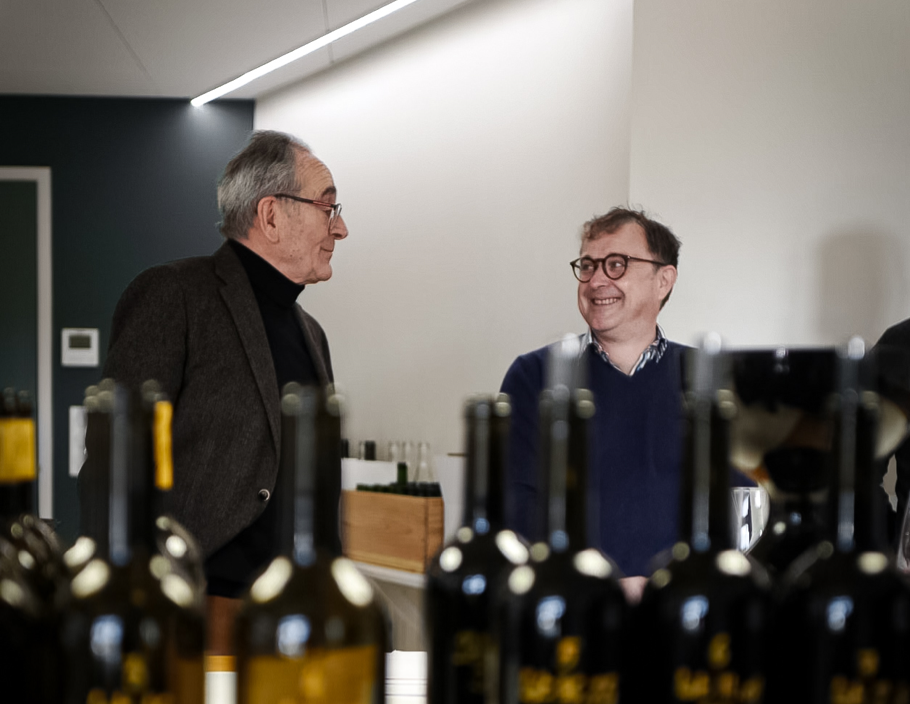 Renowned for his expertise in Merlot production at Pomerol's Château Petrus, Lafon-Rochet's existing consultant, Jean-Claude Berrouet has been working at the estate alongside his son, Jeff, since 2012. Basile tells us that his team "admire the quality of the tannins present in the wines that Jean-Claude consults on, as well as his expertise with grapes coming from clay soils".
With almost half of the estate based on clay, and the other half on dry, deep, gravely soils, he explains that "it was logical to combine Jean-Claude's work with that of Eric Boissenot", whose father, Jacques, has also been working with Lafon-Rochet for several years. With a reputation as oenologist to some of the Médoc's top châteaux, Eric Boissenot is known for his dedication to the accentuation of terroir.
This meeting of minds from the Right and Left Banks for the first time illustrates another step in the evolution of Lafon-Rochet under Basile's guidance. Since taking over the running of the estate in 2007, he has overseen the construction of two new cellars, extensive replanting, and a dedicated biodiversity programme. Having spent several years conducting agroforestry trials, last year Lafon-Rochet embarked on an agroforestry scheme that aims to make the estate wild once again through assisted natural regeneration. As well as installing bat nesting boxes and beehives, the property aims to plant 13,000 trees on its land by 2022.
Click here to sign up to Wine Lister's free newsletter to keep track of everything en primeur over the coming months, including our recommendations on which releases to buy.
WL PR offers a dedicated communications service to help fine wine producers tell their story within the UK market. Head to our services page here to find out more.