Wine Lister's top tips for buying wine online
As much of Europe re-enters lockdown, the fine wine industry is once again adapting through the digital world. With many reliable retailers now running e-commerce platforms, there is simply no excuse not to purchase top-quality wine from the comfort of your own home. To help you get the best from your online buys, Wine Lister offers its top tips on avoiding compromise on your acquisitions, whether for drinking or for laying down in the cellar.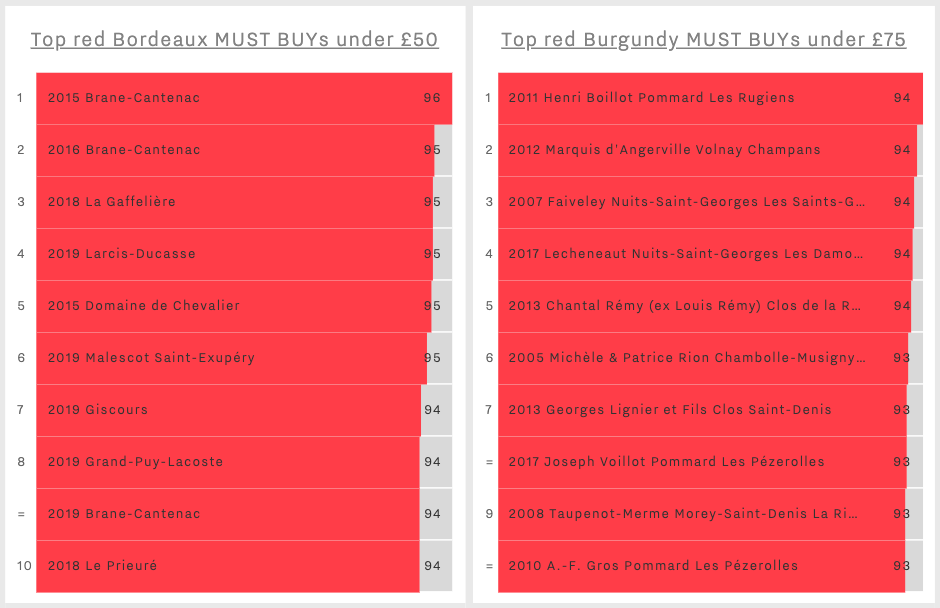 Narrow down your drinking delights
With a plethora of brilliant bottles now available to purchase online, Wine Lister's free tools provide a good place to start your decision journey, helping you to refine your browsing before you even begin. On top of our MUST BUY recommendation algorithm, our Wine Leagues provide top-10 lists of the best wines to source for given categories, be it appellation, price, or WL score (a quality measure comprising ratings from Wine Lister's partner critics). Featured on the individual wine pages, Wine Lister's drinking windows inform you of the best time to open your bottle, another key factor to consider when buying wine. The above sets of Wine Leagues reveal the top Bordeaux reds for under £50 (per bottle in-bond) and the top Burgundy reds for under £75.
Elect an esteemed merchant
Whether you have determined what you want or not, it is crucial to buy only from trusted merchants. While pricing may vary, Wine Lister recommends sticking with reputable retailers to ensure top-notch provenance and delivery. The list of legitimate options is long, but we suggest the following (to name but a few): Berry Bros & Rudd, BI Fine Wines, Corney & Barrow, Goedhuis & Co,  Justerini & Brooks, Lay & Wheeler, and Vinum Fine Wines.
Refine through regional specialists
If your focus is on one region in particular, it can be beneficial to buy from specialist merchants. For example, Stannary Wines represent several top Burgundy producers, and Armit Wines are the agent for a number of leading Italian estates, providing dependable platforms for you to direct your search. It is useful to know which merchants are the primary UK importers of specific domains, for example, Justerini & Brooks represent Philipponnat Clos des Goisses, and Four Corners work with many top Californian fine wines.
For more industry insights and advice on which wines and regions to buy, sign up for Wine Lister's free newsletter here.