A dozen days of en primeur
Today is the 12th working day since the first major 2019 en primeur release, and over 60 wines are already out.
Among others, the last couple of days have seen the 2019 release of another first growth, a Pauillac powerhouse brand, and a major up-and-comer.
Haut-Brion released its red and white grands vins yesterday, at £295 and £560 per bottle in-bond respectively. While the red enters the market a solid 25% below the current market price of the 2018, the white is the campaign's most expensive wine yet, and offers a smaller discount, of 5% on 2018.
Following Mouton Rothschild's lead, Haut-Brion's red looks well-priced within the current economic context, though buyers may note that the 2014 is available on the market around the same price. The 2012 also looks good – earning a WL score of 96, it is a Wine Lister MUST BUY (and available for c.£260 per bottle in-bond).
Also released from the Clarence Dillon family are Haut-Brion's baby brother, Le Clarence (at c.£100 per bottle in-bond), and cousins La Mission Haut-Brion red and white. Of the two flagship reds, Haut-Brion is likely the stronger horse to back, based on its first growth status, as well as its position according to the trade among top Bordeaux wines for future prestige (see below).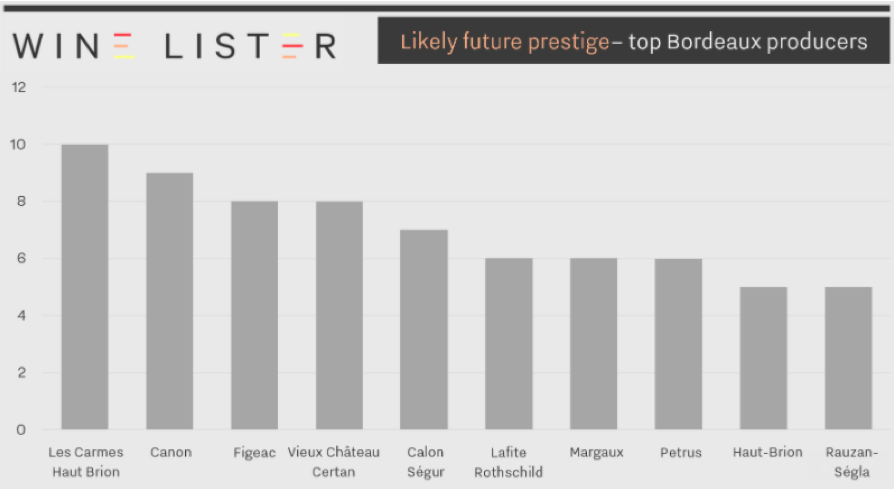 According to Wine Lister's 2020 trade survey, Haut-Brion is one of top Bordeaux wines most likely to be worth including in collectors' future cellars.
Three further pairs of releases from Pessac-Léognan have emerged over the last two days, comprising Malartic-Lagravière, Latour-Martillac, and Carbonnieux.
On Thursday 10th June, Pauillac star-brand Lynch Bages was released, and has resulted in an onward UK selling price of c.£66 per bottle in-bond. Wine Lister's CEO, Ella Lister, tasted it last week, and found it to be "lifted, precise", and "a classic". The price positioning under £70 has reportedly been well-received.
Haut-Batailley was also introduced to the market, at £36 per bottle in-bond. As its second en primeur release under Cazes ownership (the same family as Lynch Bages), the 2019 is 20% under the current market price of the 2018. Following a repositioning of Haut-Batailley's pricing during en primeur last year, the 2019 release looks good value – the wine's strong reputation will likely only become stronger with a new wave of investment, and prices are likely to rise accordingly. Lister describes Haut-Batailley 2019 as "pretty", "elegant", and "very harmonious", with a "long, saline, dark chocolate finish" – this is a wine to buy now.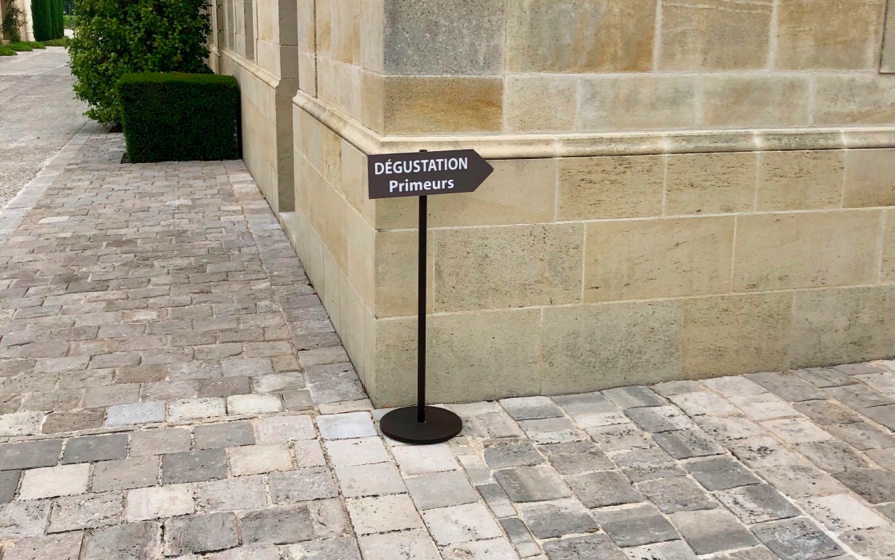 Better late than never – Wine Lister's CEO, Ella Lister, has now tasted the majority of Bordeaux 2019s. Watch this space for her favourites, and Bordeaux 2019 MUST BUYs coming soon.
One further release for each side of the river caught Wine Lister's eye this week: La Gaffelière 2019 was released 13% beneath the current 2018 market price. The château's director, Thomas Soubes, told Wine Lister that he was very happy with the quality of their 2019, and Lister concurs –  she finds the wine "serious" and "charming", with "velvet tannin" and "seductive red fruit". La Gaffelière continues to present excellent value for its impressive quality, relative to wines sharing the Saint-Emilion Grand Cru Classé "B" classification.
Calon Ségur 2019 was also released yesterday. As one of the top rising stars of Bordeaux, its 2019 came onto the market 10% below the 2018 release price, but crucially 31% below 2018's current market price. Calon Ségur is one of the "poster children" for the true benefits of buying en primeur. Lister found Calon Ségur 2019 to be "perfumed", "juicy", and "unctuous", with "spice on the mid-palate" and a "saline, super-precise finish". As ever, this is worth snapping up before its price inevitably increases post en primeur release.
Also released during the same period were: Cantenac-Brown, Capbern, Clos Fourtet, Clos René, Cos Labory, Kirwan, Monbousquet, Moulin Saint-Georges, Pavie, Phélan Ségur, Pibran, and Suduiraut.
Keep up to date with further Bordeaux 2019 en primeur releases through Wine Lister's dedicated en primeur page.