Launch of the Lafite 2019s en primeur
As the first major week of Bordeaux 2019 en primeur releases draws to a close, this morning (Friday 5th June) saw the release of the "first of the Firsts", and the other reds from the Lafite stable.
Carruades de Lafite 2019 opened the stage with a price of £158 per bottle (in-bond), making it the least expensive Carruades available on the market. The Wine Lister team felt the quality of Carruades saw a significant jump up in 2018, and from what we have heard, the 2019 matches it. With this in mind, and given that volume released onto the market is 50% less than last year, this is a sure buy for anyone seeking access to the Lafite prestige with more approachability.
The grand vin, Lafite 2019, has been released at £426 per bottle in-bond – a discount of c.20% on the 2018's current market price. The crucial factor this year are the volumes available – also 50% less than last year. On top of this, the single tranche released means buyers will only have one shot to get their hands on the 2019 en primeur (as far as we know). Domaines Baron de Rothschild's Commercial Director, Jean-Sébastien Philippe, calls Lafite a "modern classic" in 2019, with precision, length, and finesse, but impressive ripeness, making it more approachable than the likes of 2018 or 2016.
Both Lafite and Carruades were cited by the trade as seeing sharp rises in demand (see below) according to Wine Lister's 2020 Founding Members' survey. Competition to access both of these wines will therefore likely be high.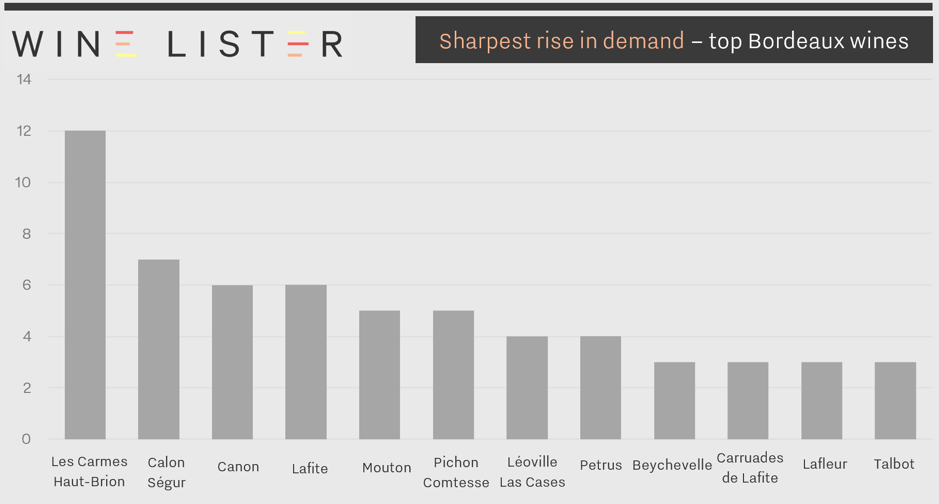 Lafite's Pomerol property, L'Evangile, has released its 2019 grand vin at £146 per bottle in-bond, 15% below the current market price of the 2018. Once again, the Wine Lister team noticed a distinct quality step up in Evangile's 2018, which we've heard has been equalled in 2019. The 2019 reportedly expresses well the move towards a more modern style, and a wine of increasing tension, florality, and freshness, without losing the plush Pomerol profile.
Duhart-Milon 2019 has also been released, at £52 per bottle in-bond. Though the release price puts it more or less in line with market prices of back vintages 2018 and 2016, there is justification to be found in the excellent quality that the Lafite team believe is there in 2019. Philippe explains that Duhart-Milon's vines sit on a cooler terroir than those of the estate's Pauillac neighbours, which means in cooler vintages, the wine can be somewhat "austere". The increasing average temperatures that Bordeaux has seen during recent growing seasons (2018, 2016, and 2015 vintages) therefore only serve to improve the quality of Duhart-Milon, and 2019 certainly had its fair share of heat.
Keep up to date with further Bordeaux 2019 en primeur releases through Wine Lister's twitter, or through our dedicated en primeur page.