Simply the best – WL Wine Leagues
While the outbreak of Coronavirus continues to threaten the global stock market and international commerce, it is understandable that the fine wine trade and collectors alike are feeling the pressure, not to mention wine producers – especially in hard-hit Italy.  The cancellation and/or postponement of wine fairs across the globe may hinder new releases from catching their usual momentum, but those with significant back stocks of older vintages may have a way to navigate today's choppy seas.
Wine Lister has been working on a new tool to complement WL MUST BUYs, and while now may not be the perfect time for such a release, we launch it in the hope of providing inspiration for the sale and purchase of wines that could be hiding In Stock, and in a continued effort to support producers and the wine trade during difficult times.
The new tool, Wine Leagues, provides hit lists of the very best wines to source for a given set of criteria, be it appellation, price, or WL score. We hope the top 10s on this new page will speak to all fine wine lovers, be it for "unicorn" wines, or just ultra-high quality wines that any collector should consider for their collection.
The current set of Leagues examines Italy, with the first list focusing on its top Value Picks. The top 10 Italian Value Picks hail from a handful of key producers – Fontodi, Isole e Olena, and San Giusto a Rentennano feature multiple times.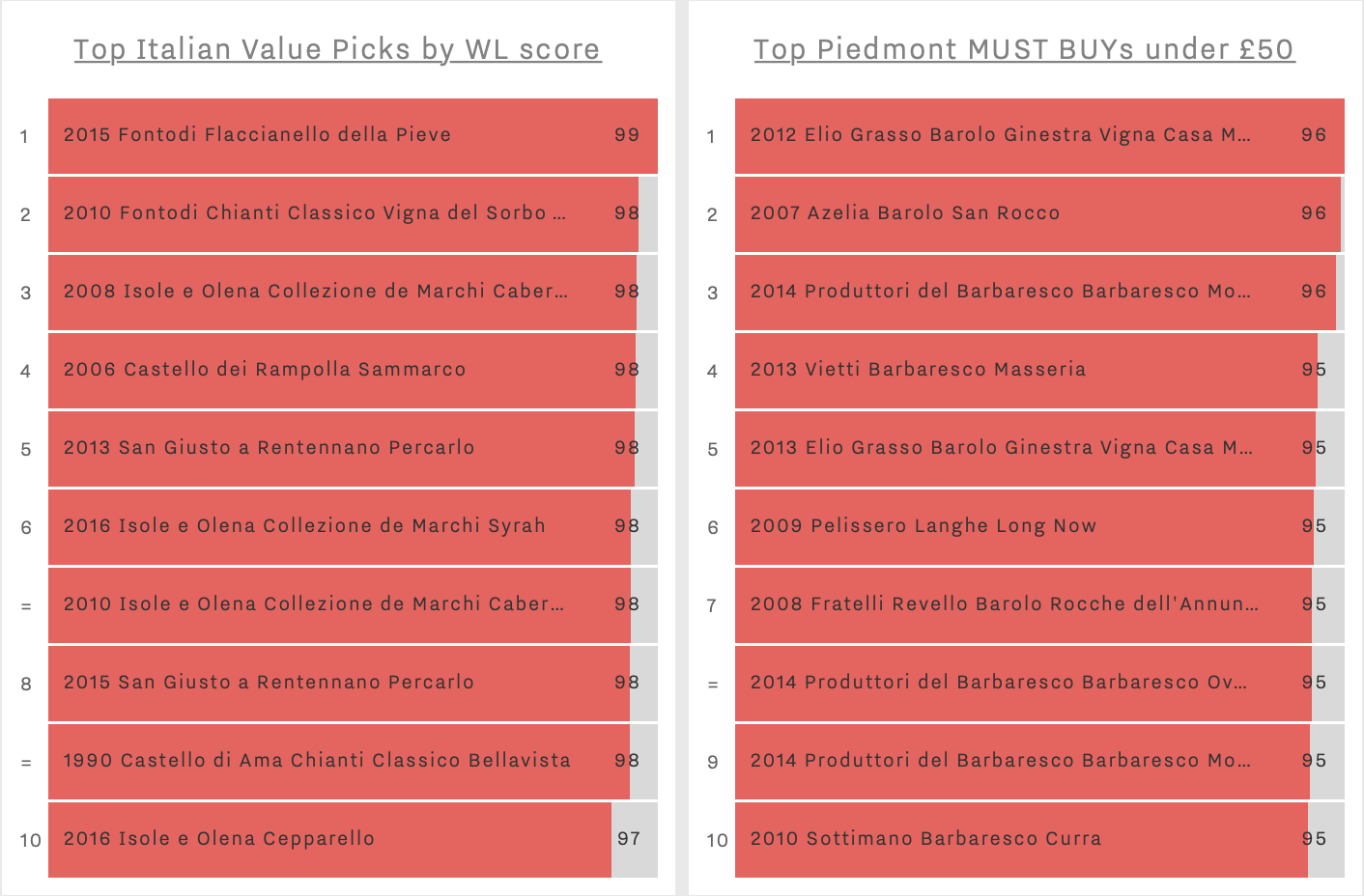 Barbaresco recommendations take the majority of top spots in Piedmont's MUST BUYs under £50 (per bottle, in-bond when purchased by the case). Barolos from Elio Grasso, Azelia, and Fratelli Revello also make the cut, alongside Langhe offerings from Vajra and Pelissero.
Moving into France, we examine Hidden Gems from the Rhône, and Value Picks from Bordeaux. Tardieu-Laurent features three times in the Rhône Hidden Gems' top 10 by WL score, for an Hermitage Blanc, a Gigondas, and a Cornas. Three Côte Rôties make it into the top 10, from producers du Monteillet, Pierre Gaillard, and Patrick and Christophe Bonnefond.
Top Bordeaux Value Picks render a number of deliverable vintages going back as far as 1995, as well as two wines from the latest en primeur release – Barde-Haut and Latour-Martillac 2018s. Super-second growth Pichon Comtesse's second wine also features. The 2016 Réserve de la Comtesse was recently highlighted in a focus on Bordeaux MUST BUYs.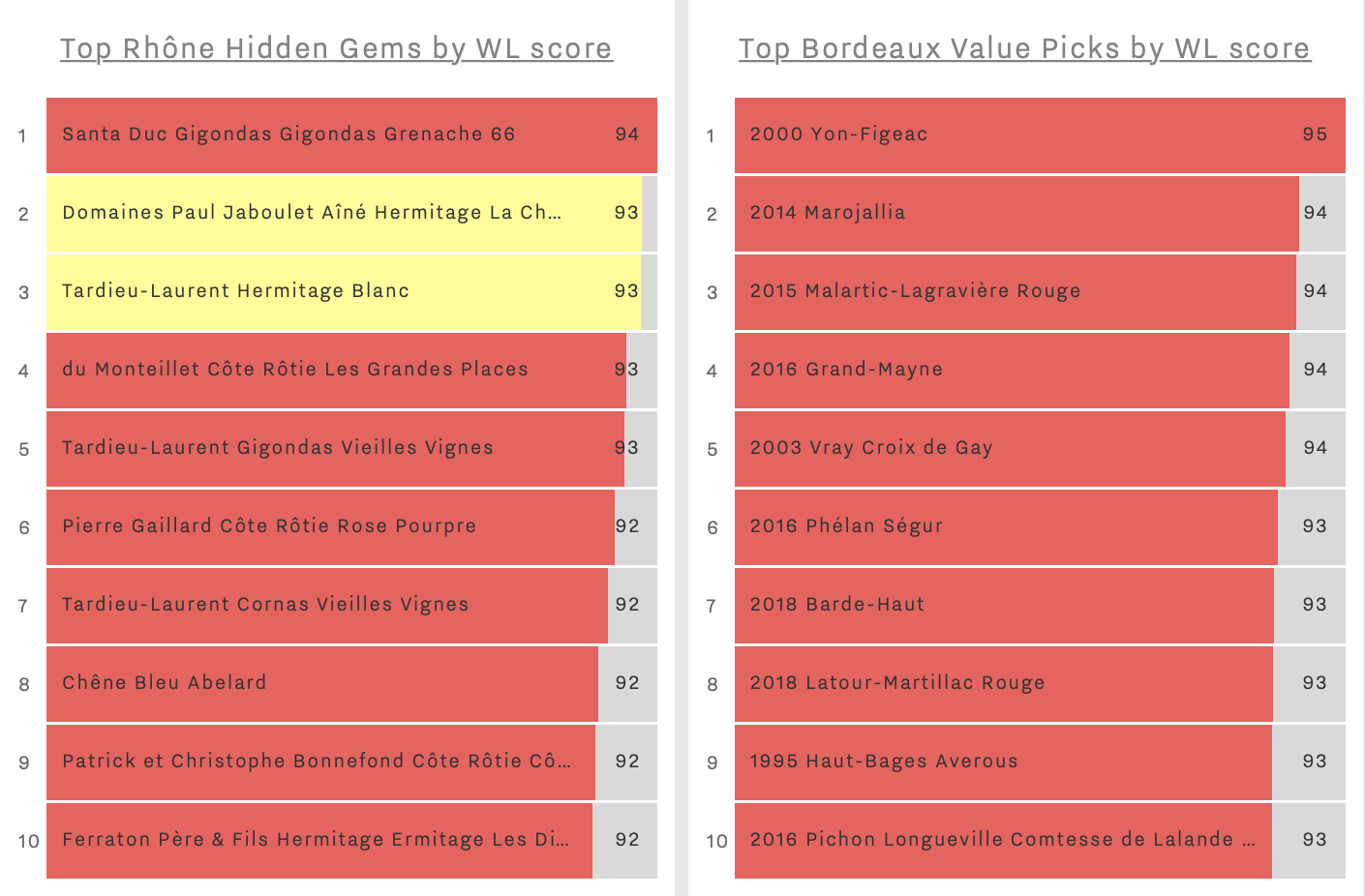 All users can see the standard Wine League page here. Pro users have access to a more extensive set of Leagues, and can log in to access here.