Burgundy 2017
At the end of November Wine Lister spent three days in Burgundy meeting with producers across the length of the Côte d'Or. With more wine in their barrel cellars than for a very long time (in some cases more than ever), the mood was light and easy. The 2017 vintage saw the first normal-sized crop since 2009 (and 2018 was even more generous). "It's the first year we've had barrels three rows high," marvelled Thibaut Gagey as he showed me round Maison Louis Jadot's vast cellars in Beaune, currently housing a record 6,000 fûts.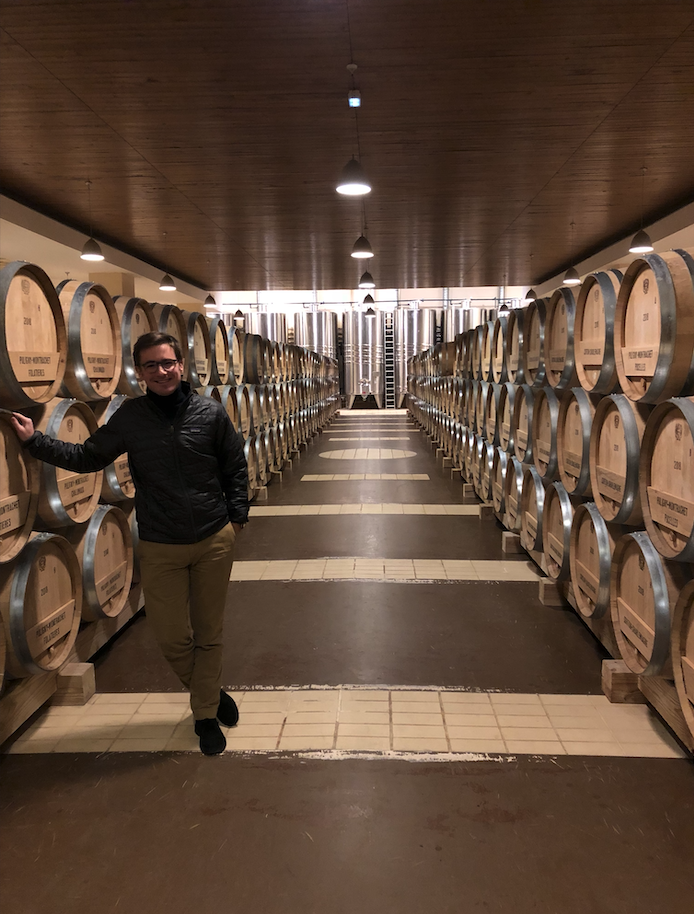 Thibaut Gagey in the Maison Louis Jadot cellars
The 2017 vintage is a "belle surprise" for Gagey, who admits, "we weren't very confident at first." This pleasant surprise was something expressed time and again by growers during our tastings of 2017 from barrel. With Burgundy Week about to unfold, here we look back over some of those conversations.
In Volnay, Guillaume d'Angerville calls the 2017 "a huge positive surprise." He explained that "a lot of people had discounted the vintage early on," because "they thought it would be diluted." Our tastings, at Domaine d'Angerville and elsewhere, proved this supposition to be mistaken, the wines having taken on weight and complexity during their élevage. Jasper Morris MW refers to 2017 wines as "relatively homogenous, some with more concentration and others with less." Either way, the wines are juicy, luminous, and downright delightful.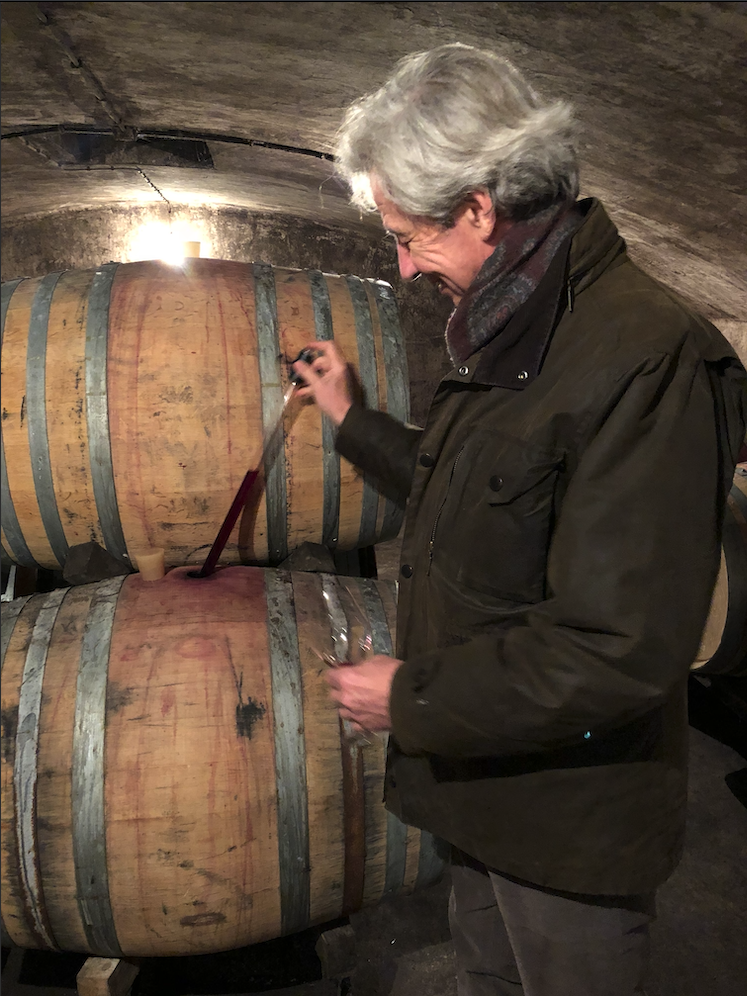 Tasting from barrel with Guillaume d'Angerville
Boris Champy, Manager at Domaine des Lambrays, calls the vintage both "classic" and "modern" at once, because he believes there'll be many like it in the future. He compared 2017 to 2009. Angerville is reminded of the "tenderness" of 2007 ("but more substantial") and the "harmony and elegance" of 2002 or 2010. "It's going to give a lot of pleasure," he pronounced. Gagey also cited 2007 for its positive surprise factor, and 2014 for its "accessibility". The immediate pleasure these wines offer up is almost disconcerting, but this early approachability does not mean they won't age. The 2017 might not be the longest-lived vintage, but it has everything in place for a good innings.
However, it "won't be the vintage of the century," Gagey states. "What it doesn't have is that extra grip, depth, and drive of a great vintage," confirms Morris. Meanwhile, the whites are superlative. "Apart from 2014," Morris calls it the "most consistently good white vintage for a long time."
The growing season was early, but otherwise unexceptional, apart, of course, from the threat of frost once more rearing its ugly head. This time, though, the Burgundians fought their nemesis with a thick veil of smoke. The fires they lit around their vineyards may have served to raise the temperature a fraction, but just as importantly, their smoke prevented the morning sun being magnified through the ice and burning the buds. And so, apart from in Chablis, yields were back to normal levels.
One might assume therefore that prices will come down – after all, the consistent increases over the last eight years have been put down to limited supply. This would be naïve, though, with global demand and secondary market values for Burgundy's top wines continuing to spiral upwards, even to the bewilderment of some Burgundians (after the record-breaking results of the latest Hospices de Beaune auction of 2018 wines in November, Louis-Fabrice Latour, president of the BIVB (Bureau interprofessionnel des vins de Bourgogne), said he was "surprised prices went up, and by so much").
The fact is, momentum is with Burgundy. The region's top 50 wines grew in popularity by 26% over the last year, while Bordeaux's search rank on Wine-Searcher remained stable, and other regions saw search levels drop. This means that top producers can almost certainly raise prices again this year and still sell through. We spoke to a few domaines who planned to do so, and some by significant margins. Mostly, though, prices should be flat on 2016 or see only modest increases (less than 10% up on 2016 prices). A minority have even come down in price. Either way, this is surely a vintage worth getting your hands on for unadulterated drinking pleasure.
Wine Lister's Burgundy Market Study published this time last year for subscribers is now free for all to read. Download it in English or in French.