Bordeaux 2017 en primeur part I: the vintage
If you hadn't already heard about the frost in 2017, you soon will. It was the word on everyone's lips during last week's en primeur tastings in Bordeaux. Production volumes were down 40% across the wine region as a whole, with some properties losing their entire crop. Meanwhile others escaped entirely, making Bordeaux 2017 a vintage where both quantity and quality vary greatly from château to château.
The April frost was a "snob", according to Will Hargrove, Head of Fine Wine at Corney & Barrow, because the very top vineyards were often spared (Petrus and Ausone for example). However, illustrious châteaux such as Cheval Blanc and Figeac might beg to differ. Nonetheless, such less lucky châteaux expended considerable resources to manage frost damage.
Véronique Sanders, Managing Director of Château Haut-Bailly, called it "the vintage of ice and fire", referring to the dry summer months that followed. Indeed, the weather conditions resulted in many very good wines in 2017, especially suiting Cabernet Sauvignon, which as a result features in greater proportions than usual at many châteaux.
"I will not try to tell you that 2017 is at the level of '15 or '16, but if they are great vintages then '17 is very good." Those were the words of Olivier Bernard, owner of Domaine de Chevalier and President of the Union des Grands Crus de Bordeaux. "It will be a lovely wine to drink, I promise you," he continued. The Wine Lister team is in full agreement.
Throughout our six days of tasting, in the Médoc, the Graves, and on the right bank, we were pleasantly surprised over and over again by the quality of the wines, and positively stunned by some, inter alia Les Carmes Haut-Brion, Cos d'Estournel, Figeac, La Fleur-Pétrus, Petrus, Pichon Comtesse de Lalande, Vieux Château Certan. (We can't wait to find out what our partner critics think, and will add their scores to the website as soon as they're released).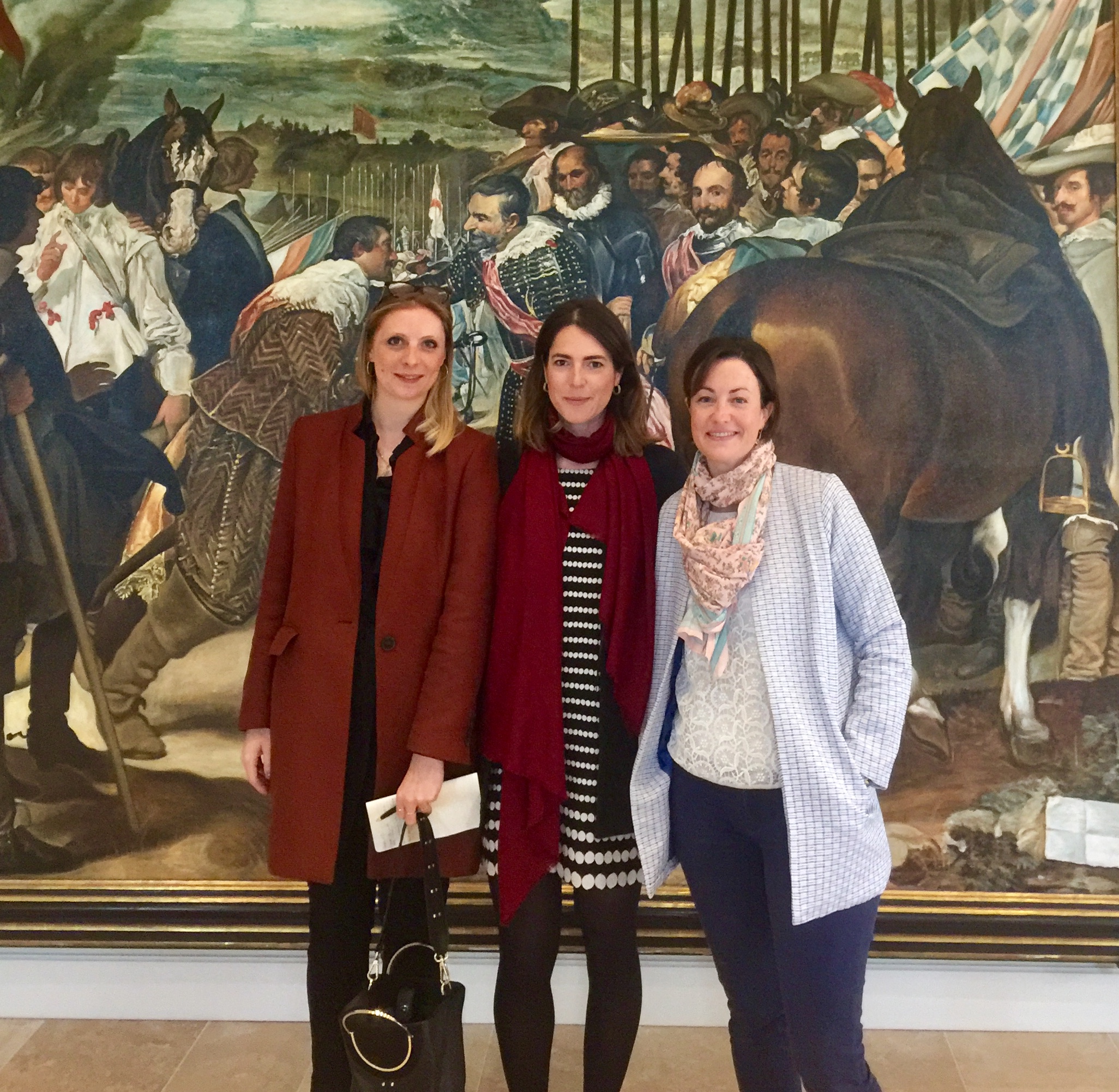 Part of the Wine Lister team kicking off their week of en primeur tastings at Petrus. Photo © Wine Lister Limited
While it is not an easy vintage to generalise about, the Bordeaux 2017s tend to boast vibrancy and freshness. This allows the unique character of each wine to shine through. "I think people understand that Bordeaux is not one style," reflects Edouard Moueix, Managing Director of négociant Jean-Pierre Moueix, declaring that 2017 is "the archetype of the expression of that diversity," with "each terroir overexpressed almost".
The wines have less density and concentration than the 2015s and 2016s, but nonetheless possess the structure to carry them well into the future (while in most cases also being approachable quite early). Finding a comparable vintage is tricky. Analytically speaking, both the excellent 2005 and the difficult 2013 were cited by winemakers, but upon drinking the wines they resemble neither.
At Mouton-Rothschild, Philippe Dhalluin says the wines are somewhere between 2014 ("for the energy") and 2015 "for the softness". On the right bank, Moueix describes the 2017 as "like a 2006 with more controlled tannins, while Hubert de Boüard, co-owner of Angélus and consultant oenologist to dozens of other properties, is reminded of 2001 and has named the vintage "l'éclatant" (radiant, or sparkling).
"It's certainly the best vintage ending in 7 since the famous 1947," declared Emmanuel Cruse, co-owner of Issan and Grand Maître of the Commanderie du Bontemps, Médoc, Graves, Sauternes, and Barsac. To a hall full of Bordeaux château owners and trade at the annual Ban du Millésime dinner, Cruse confirmed that the general feeling about the 2017 vintage was "What a great surprise". But will it be enough to catalyse a successful en primeur campaign?
Part II of this en primeur round-up will look at the upcoming campaign, considering likely timing, pricing, and volumes, and including views from Bordeaux and the international wine trade. Watch this space.
Our annual Bordeaux study will be released to subscribers in early May. Follow us on Twitter, Facebook, LinkedIn, and the Wine Lister blog for real-time analysis of the 2017 Bordeaux en primeur releases.