The best wines for decadence
We may have been glad to see the back of January, but it certainly wasn't all blue. The first month of the year brought excitement to the wine world with Domaine de la Romanée-Conti's (DRC) 2015 release, and to Wine Lister with our first ever 1000-point Brand score. For much of London's bustling City, the end of February means one thing: bonus time. The Financial Times' February edition of How To Spend It already features the iconic DRC – below are some further ideas for wines to blow the budget.
Prices from our data partner, Wine Owners, are shown ex duty and sales tax (VAT) per bottle as averages across Wine Lister featured vintages.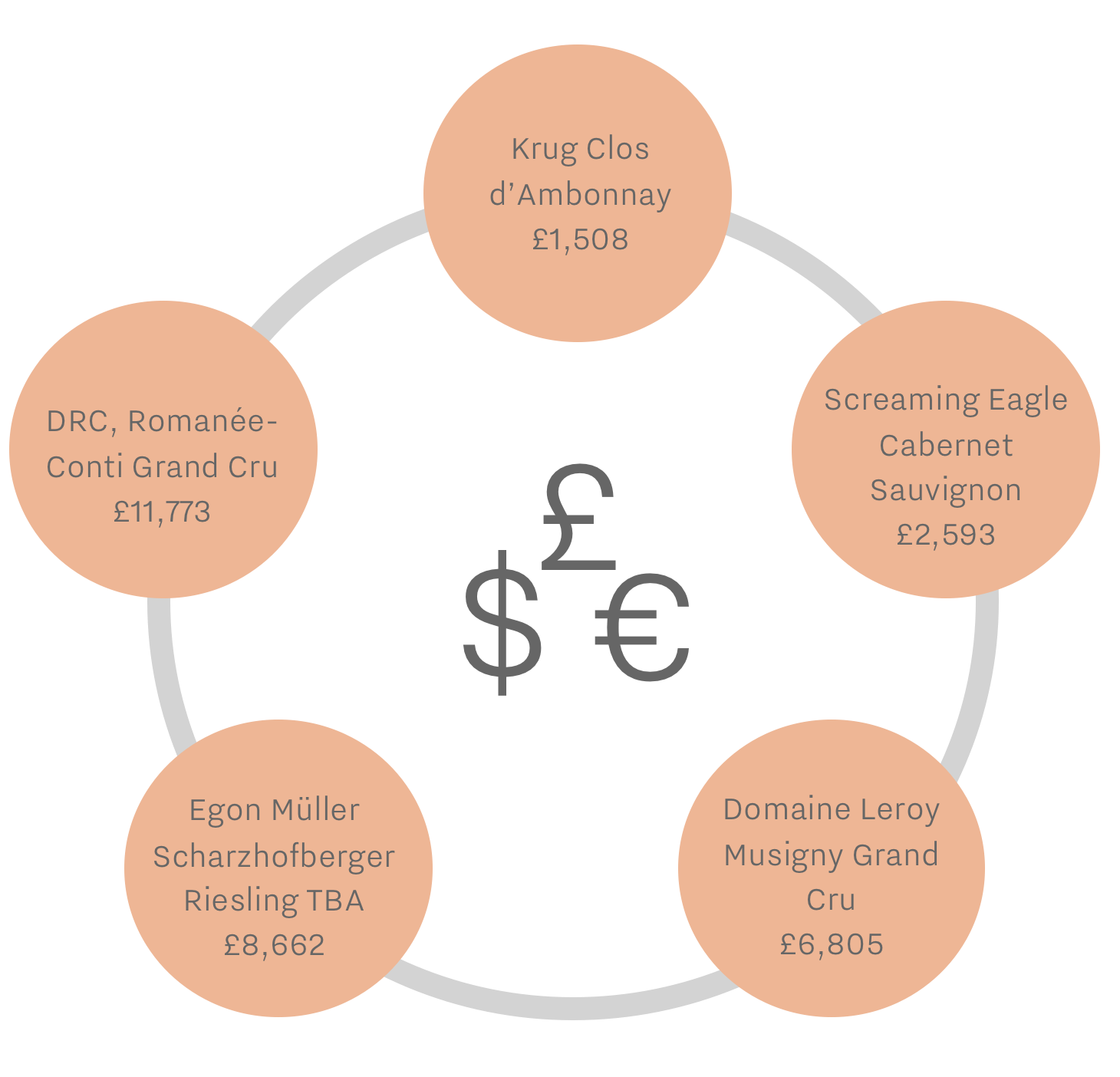 While Dom Pérignon or Louis Roederer's Cristal are more commonly associated with City celebrations, those in the know will be toasting with Krug's famous Pinot Noir expression. With an average Quality score of 969 and a price of £1,367 per bottle for the latest available vintage (2000), a glass of Krug Clos d'Ambonnay is, in itself, cause for celebration.
If you're one of the lucky few on Screaming Eagle's direct mailing list, congratulations. It is one of the most talked-about wines by the trade based on the results of Wine Lister's proprietary Founding Member survey, and counts over 17,000 monthly online searches on Wine-Searcher. The average £2,593 price tag per bottle is therefore a small price to pay, if indeed you are able to get your hands on one of the 7,800 bottles produced each year.
Even harder to find is Egon Müller's Scharzhofberger Riesling TBA. It breaks a number of records, including Wine Lister's rarest wine (with an average of only 150 bottles produced per annum) and the highest ever average Wine Lister Quality score (995). Prices range from £5,848 per bottle to over £21,000 per bottle for older vintages.
The second most expensive of all French wines, let alone in Burgundy, is Domaine Leroy's Musigny. At just over half the price of DRC Romanée-Conti, averaging £6,805 per bottle, its consistent quality is matched by impressive price growth, with a compound average growth rate of 26%. It featured in last year's Listed blog, "the best wines money can buy", which certainly still rings true.