Sassicaia 2014 release
Yesterday saw the release of the latest vintage of Sassicaia, the challenging 2014 vintage. None of our partner critics has yet tasted scored the wine in bottle, but Vinous's Antonio Galloni found the wine "promising" from barrel (read more here).
Wine Lister's CEO, Ella Lister, recently attended a 44-vintage tasting of Sassicaia in Rome, beginning with its first commercial release, 1968. "This once-in-a-lifetime tasting proved the amazing consistency of the wines' quality as well as their extraordinary ageing capacity", she reported.
In the context of this release, we explore the whole gamut of vital facts about Sassicaia, a formidable wine regardless of the vintage: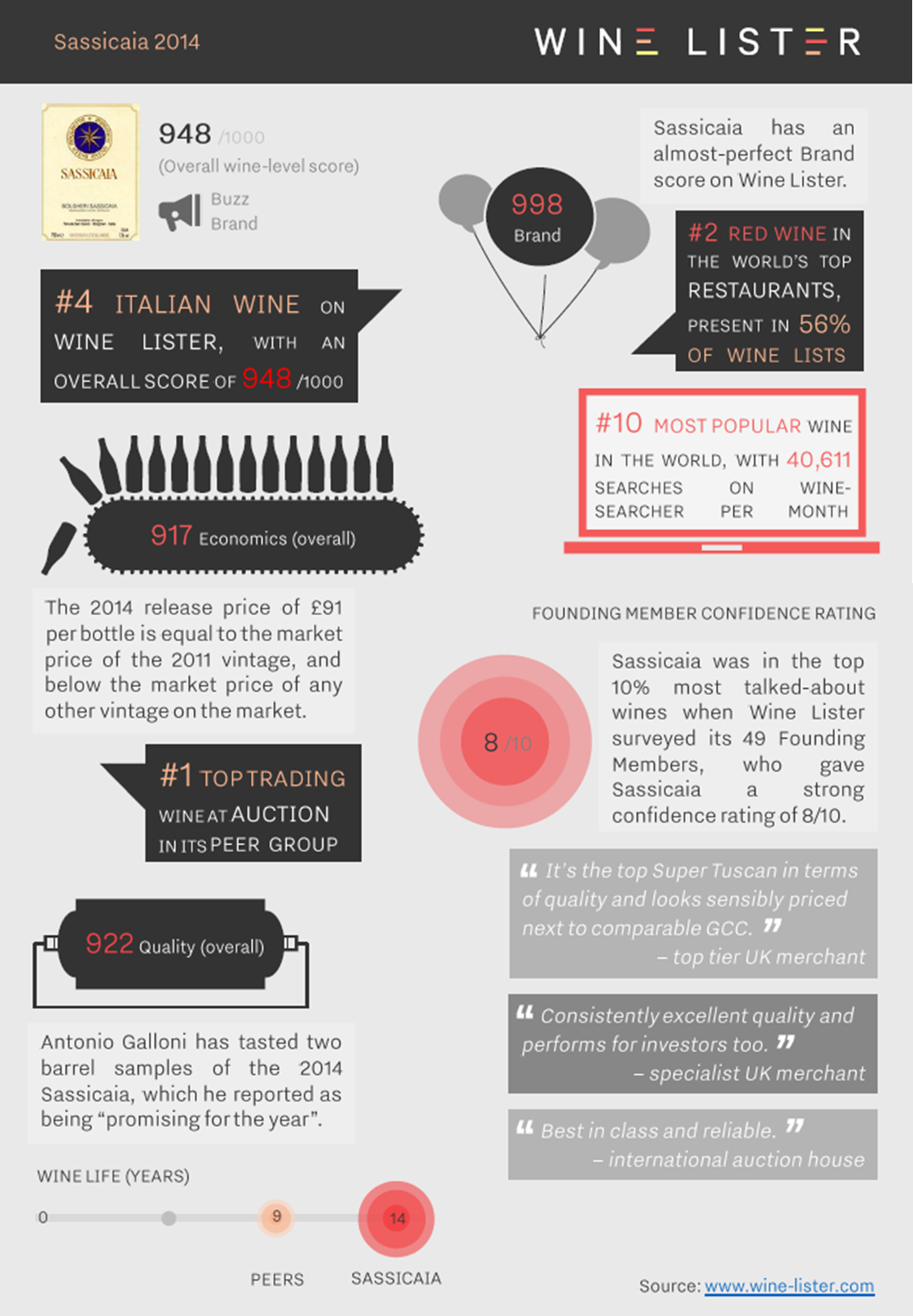 You can download the slide here: wine-lister-factsheet-sassicaia-2014