Cristal 2009 launched
This week saw the launch of Louis Roederer Cristal 2009. Addressing the London audience at the Shard on Tuesday 11th October, the Champagne house's CEO, Frédéric Rouzaud, called the launch an effort "to help lift you out of depression after Brexit".
The wine had been released in July, before the critics had tasted the wine, offered at £1,100 per case (91.67 per bottle) by UK merchants. It is still available at this price from BI Wines & Spirits, which seems like a good deal, the cheapest of any available (see the chart below).
Scores are now in from Wine Lister's three partner critics (Vinous, Jancis Robinson, and Bettane+Desseauve) who are unanimous in their praise of the wine. See their scores alongisde a wealth of other data and analysis below: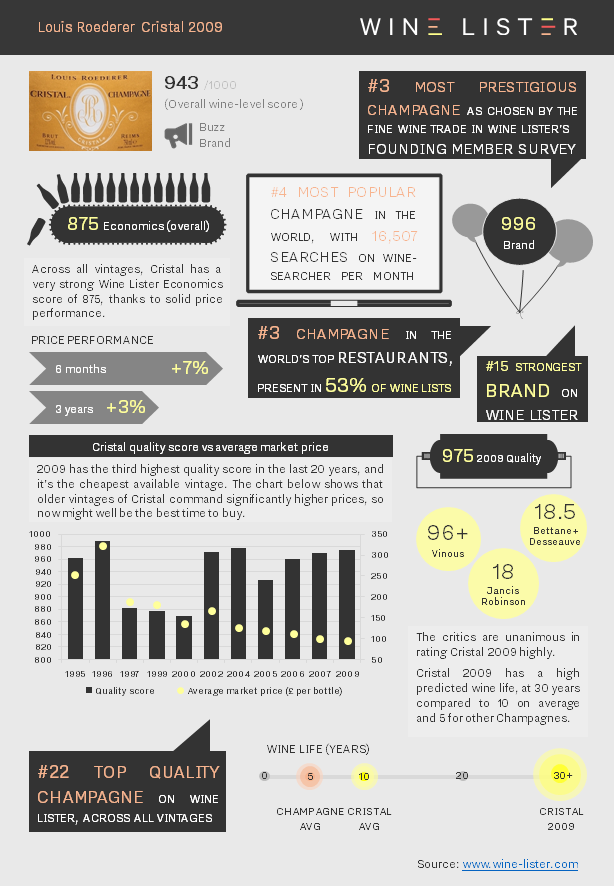 You can download the slide here: wine-lister-factsheet-cristal-2009