Winemaker of his family-owned Champagne House in Urville: "At Drappier wine is a family sport".
For the 23rd interview in Le Figaro Vin's series we pay a fourth visit to Champagne to meet Hugo Drappier, #28. Son of Michel Drappier, and grandson of André Drappier, it is now his turn to create the family wines at their estate in Urville, which lies at the southernmost edge of the Champagne region. In that neck of the woods, despite their global success, they keep their feet firmly on the ground.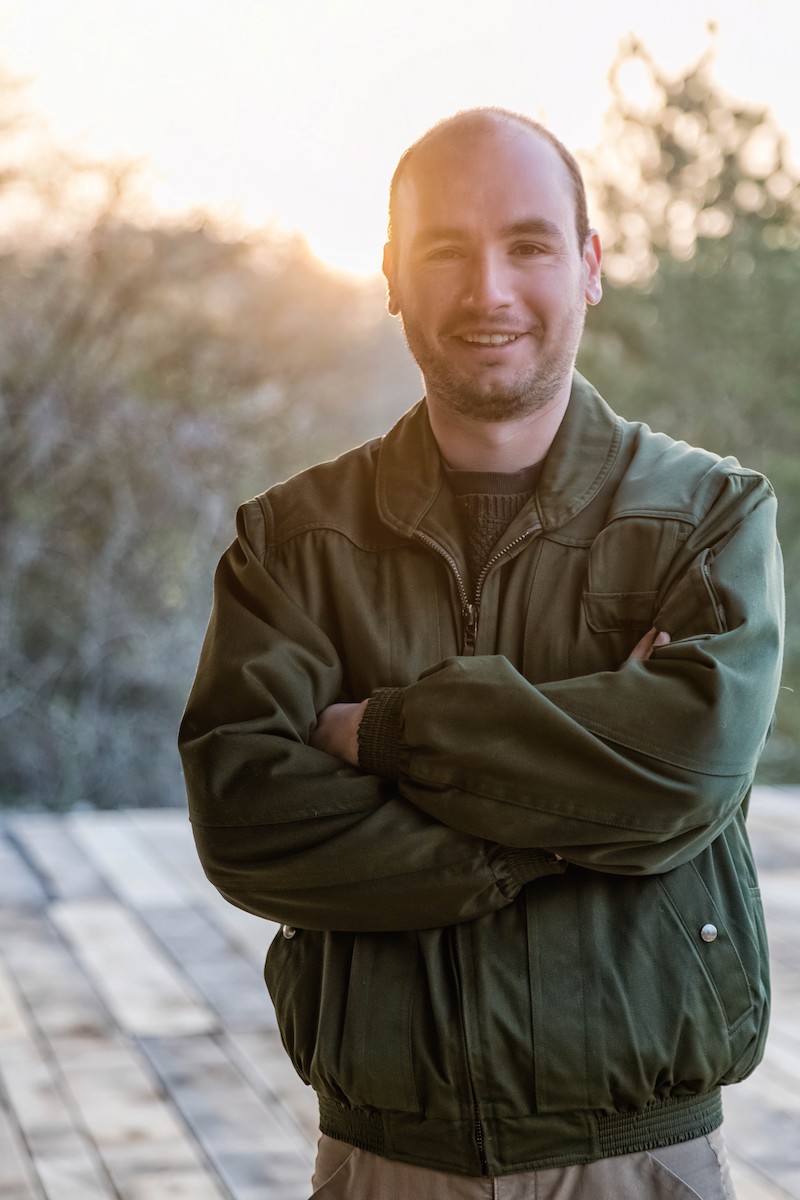 Le Figaro Vin: How does it feel to be crowned a winemaking champion?
Hugo Drappier: I'll just have to take it on the chin! I wasn't expecting that at all! That's really nice. The whole family has put in a lot of work over recent years. We can see the results in the desirability of our wines. It was hard to believe at first. We had to figure out why what we were doing worked. Hopefully we can sustain it over time, and our wines will continue to please the customer base of wine lovers that we have managed to build up over the past few decades. As for now, we still have work to do in terms of the quality of our wines, since we are not always 100% satisfied, so we will go all out to ensure that our wines continue to improve.
Have you been training for long?
Yes, and I think that the training is far from over. There is still a great deal of work to be done to get to where we would like to be every year. We have some challenges to deal with, like global warming and natural disasters. We plan to upgrade our cellars to help keep our wines over the long term. Getting to grips with global warming is one of the generational challenges that will affect us for the next twenty years. We are only seeing the start of it, and we know that it's going to intensify. We are going to have to reinvent ourselves.    
Who is your favourite mentor?
I cannot give you just one name. I have, in the natural course of things, encountered quite a few people who have knowingly and unknowingly influenced my choices and provided guidance in tasting. We all have our favourite styles of wine in Champagne, in France, and even internationally. Every wine I have tasted that has resonated with me has subconsciously exerted some small influence over my technical choices and over the style of the wines that I make. It is difficult to answer this question, although obviously my father has a big influence on me now. Plenty of others have also brought a little something to the table.
If you had to name names?
There are, of course, wines that we really enjoy and that we drink as a family. I could name the Amoreau family in the Bordeaux region. And then there are good friends of mine, winemakers in Burgundy who also work with Pinot, even though we make different kinds of wine. I am very close to the Richoux family in Irancy. Despite the contrast in our winemaking approaches our terroirs are very similar and we have many shared values which inspires me.   
At Drappier, is wine a team sport or a family sport?
I would say that it's a family sport, above all because the history that pervades the house was written by the family in the first place, and that continues to be the case. Transitions take place down through the generations, and today these work themselves out between brothers and sisters. It is truly the family that has written our story and ties of parentage and blood inevitably predominate. That remains a cornerstone of our story. The family is at the centre of our daily activity, in both professional and family spheres, and I hope that is the way things stay. Unfortunately this is becoming increasingly rare, but we are trying to maintain this vital family core.  
What is the key to making a good wine? The terroir or the winemaker?
This is something that has evolved through the way that Champagne winemakers have always contrived to plant their terroir in accordance with their chosen combinations of plots, grape varieties, and wines. The interesting thing about this region is that the terroir is read, perhaps more than elsewhere, through the lens of the winemaker. Every winemaker has their own way of interpreting their terroir. There are many aspects to the concept of terroir: the geological and climatic sides, and a human meaning…In Champagne, human meaning is more significant, carries more weight, than in other regions. The winemaker has a more leading role.
To what do you owe your success?
It's all down to the family. I haven't succeeded yet and I don't know if I will ever get there. Either way, any success is shared. I would say, above all, that we share a love for the art of wine. I am proud to have learnt and to have travelled, values that my father and grandfather passed on to me. In terms of my winemaking education, my grandfather has played a major role, while my father has had more of a hand in my love of research and innovation. In terms of my personal fulfilment, I see it as a success to have fallen in love with this profession, to see different things every day, and never to be satisfied with what we have done.
Who is your biggest supporter?
The emotional support of fellow winemakers with whom I have been able to talk things over. I have had a few setbacks and to be able to discuss things with my winemaker friends, from Champagne and elsewhere, to appreciate that I am not the only one to have experienced technical problems, and to be able to come up with solutions together, this is a big moral support in these testing times.
Your favourite colour? 
It's not so much a favourite colour as a colour that challenges me, especially in the world of Champagne, namely orange. That may not be terribly original, but I find it challenging.
Your favourite wine?
2018, because it strikes me as original and sums up very well what we are capable of and what we want to achieve in the years ahead.
Your favourite vintage?
2017 was really interesting, a real test. Also 2018 and 2022.
If your wine was a person, who would it be?
Perhaps the renowned monk, St Bernard of Clairvaux, in terms of personality. I don't believe that you can make wines that everyone likes. But they should be relatively straightforward, forthright, and offer something relatively unembellished, assured and slightly sharp.
What are the best circumstances in which to taste your wine?
On a daily basis, with friends. And spontaneously.