New World icons join top Tuscan wines for the first week of releases
A trading system used to distribute Bordeaux wines for almost 800 years, the Place de Bordeaux has, in more recent years, provided an international stage for many wines originating beyond its own borders. The first non-Bordeaux bottle to join La Place in 1998 was Almaviva, followed by Opus One in 2004, Masseto in 2008, and Solaia in 2009. Over the past decade, a further flurry of eminent estates from around the world have joined the distribution network, and together they form a campaign of new vintage releases every September.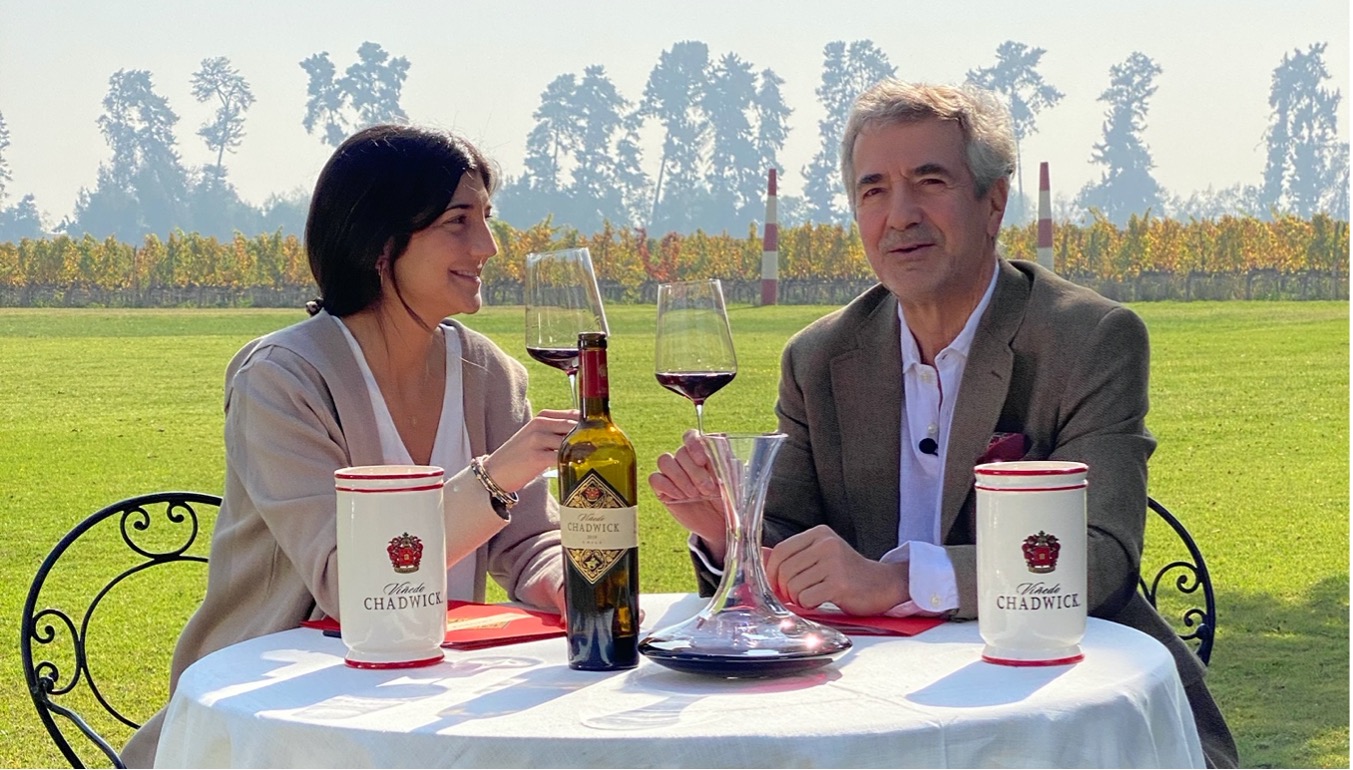 Seña and Chadwick owner, Eduardo Chadwick, and daughter, Magui
Which fine wines were released through the Place de Bordeaux this week?
South American superstars
Clos Apalta 2018 kicked off this year's campaign on Tuesday 31st August, at £71.50 per bottle (in-bond). At this year's CVBG London tasting at Berry Bros. & Rudd, Wine Lister enjoyed the elegance of the latest release, which boasted red fruits, pepper, and a hint of smokiness on the nose, and a fresh acidity and energy on the palate. Another vintage that adheres to the estate's impressive quality consistency over the past five years, demand for the 2018 is further encouraged by Clos Apalta's status as one of Chile's leading wine brands.
Across the Andes, Catena Zapata released its 2018 vintage on Wednesday 1st September, with Nicolàs Catena Zapata entering the market at £53 per bottle (in-bond). Having gained 96 points from Joaquín Hidalgo for Wine Lister partner critic Vinous.com, the latest vintage achieves its highest ever-score from the critic outfit. He calls it "breathtaking", with "layers of aroma, beginning with black currant and moving on to intense, precise notes of lavender and mint along with hints of black tea, sage and cigar box".
Released yesterday (Thursday 2nd September) at £80 per bottle (in-bond), Seña 2019 was the product of a "long, stable ripening season", according to owner, Eduardo Chadwick. Tasting with Wine Lister on Zoom, he explains that while "January did begin warmer than usual, summer in March was cooler than normal", retaining freshness. Indeed, our team found the 2019 to be beautifully balanced, perfumed with muddled berries, sweet spice, and promising complexity of cherries and rustic earth, with satin tannins, on the palate. Supplemented by its high quality, the special-edition 25th-anniversary bottling should stimulate interest in Seña's latest offering.
Describing Viñedo Chadwick 2019 as "one of the best recent vintages", Eduardo tells us that, as ever, the character of the wine is shaped by the estate's altitude. He explains that the great diurnal range throughout the warm growing season allowed freshness, encouraging what Wine Lister found to be both remarkable lift and flavour intensity, with aromas of iris, fresh herbs, and blackberry. Released onto the market at c.£230 per bottle, the 2019 was awarded 99 points by James Suckling, who echoes the sentiment that the wine is "refined, yet powerful".
South African sweetness
On Wednesday 1st September, Klein Constantia released its Vin de Constance 2018 at £41 per bottle (in-bond). Wine Lister tasted the latest release on Zoom alongside Winemaker, Matt Day, and found notes of citrus and stone fruits complemented with notes of ginger on the nose, complete with a generous and balanced palate with a lightness and freshness that defies the stereotypes of "sweet wine". Matt told us he believes the vintage represents an embodiment of his "fine-tuned" craft, which also coincided with "a perfect [growing] season", encouraging the continuation of its positive quality trajectory this year. Indeed, the latest release (as yet not scored by any Wine Lister partner critics) gains 98 points from James Suckling in his most recent tasting.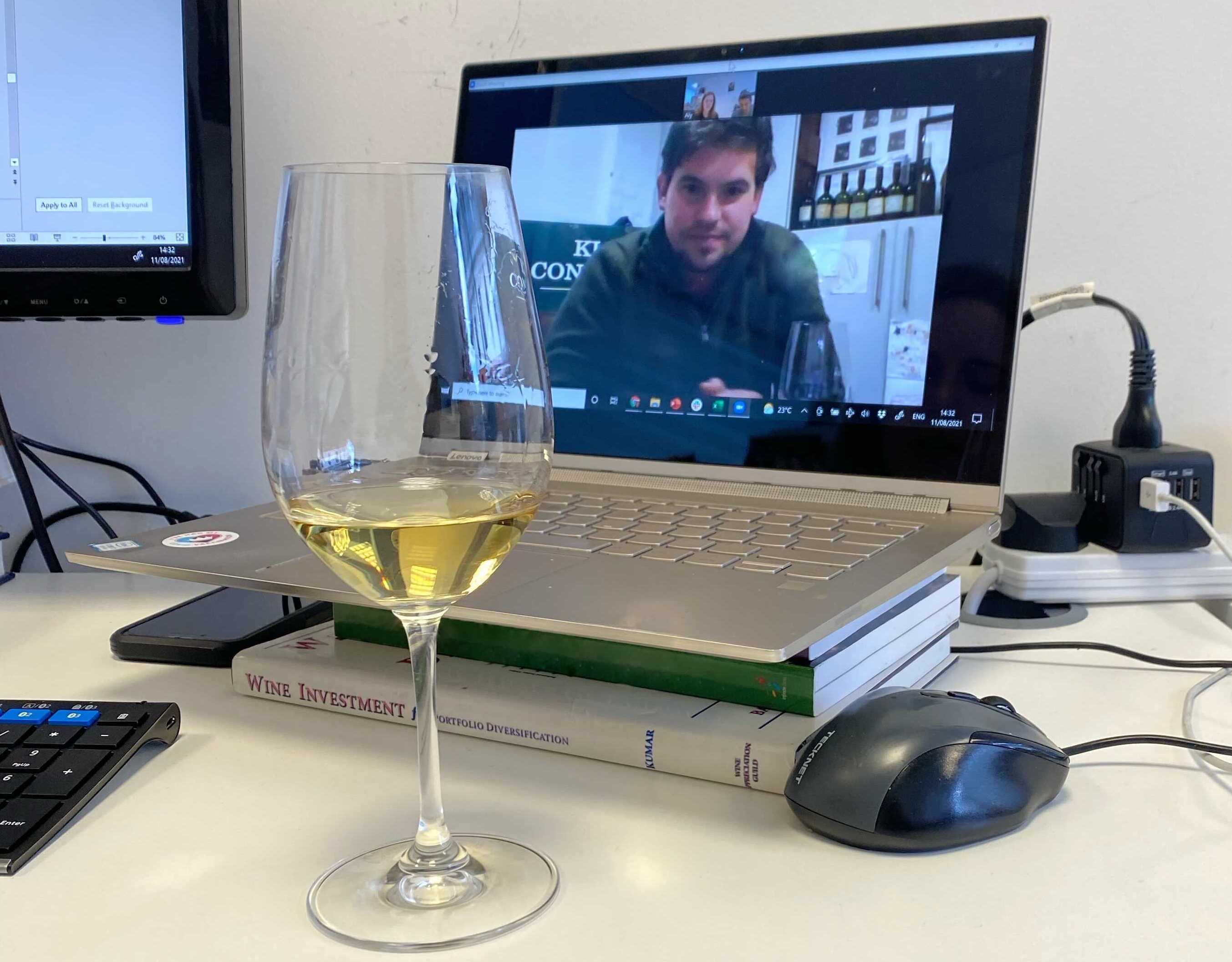 Tasting Vin de Constance 2018 alongside Klein Constantia Winemaker, Matt Day
Top Tuscan offerings
Bibi Graetz's Testamatta and Colore 2019 entered the market yesterday (Thursday 2nd September), at £73 and £180 per bottle (in-bond), respectively. Marking its 20th anniversary vintage, both wines feature special-edition bottles designed by artist turned vigneron, Bibi Graetz, with colour and text applied directly onto the glass. Wine Lister was particularly impressed with Colore 2019, which boasted a perfumed nose of violets, frangipane, and crushed berries, following through to a vibrant and juicy palate with silky tannins.
Wines likely to be released through the Place de Bordeaux next week include: Opus One 2018, Overture NV, Masseto 2018, Massetino 2019, Latour 2005, Almaviva 2019, Epu 2019, Cheval des Andes 2018, Solaia 2018, and Beaucastel Hommage à Jacques Perrin 2019.