In anticipation of this year's en primeur releases, Wine Lister has published Part 1 of its annual in-depth Bordeaux Study. In collaboration with the world's most visited wine website, Wine-Searcher, our market overview examines the region's price performance and comparative popularity progression. Drawing upon valuable insight from 47 leading trade survey respondents, the study also identifies which properties have benefited from a rise in trade confidence over the past year, and explores recommendations for châteaux and merchants to see a successful 2021 en primeur campaign.
Please see our key findings below: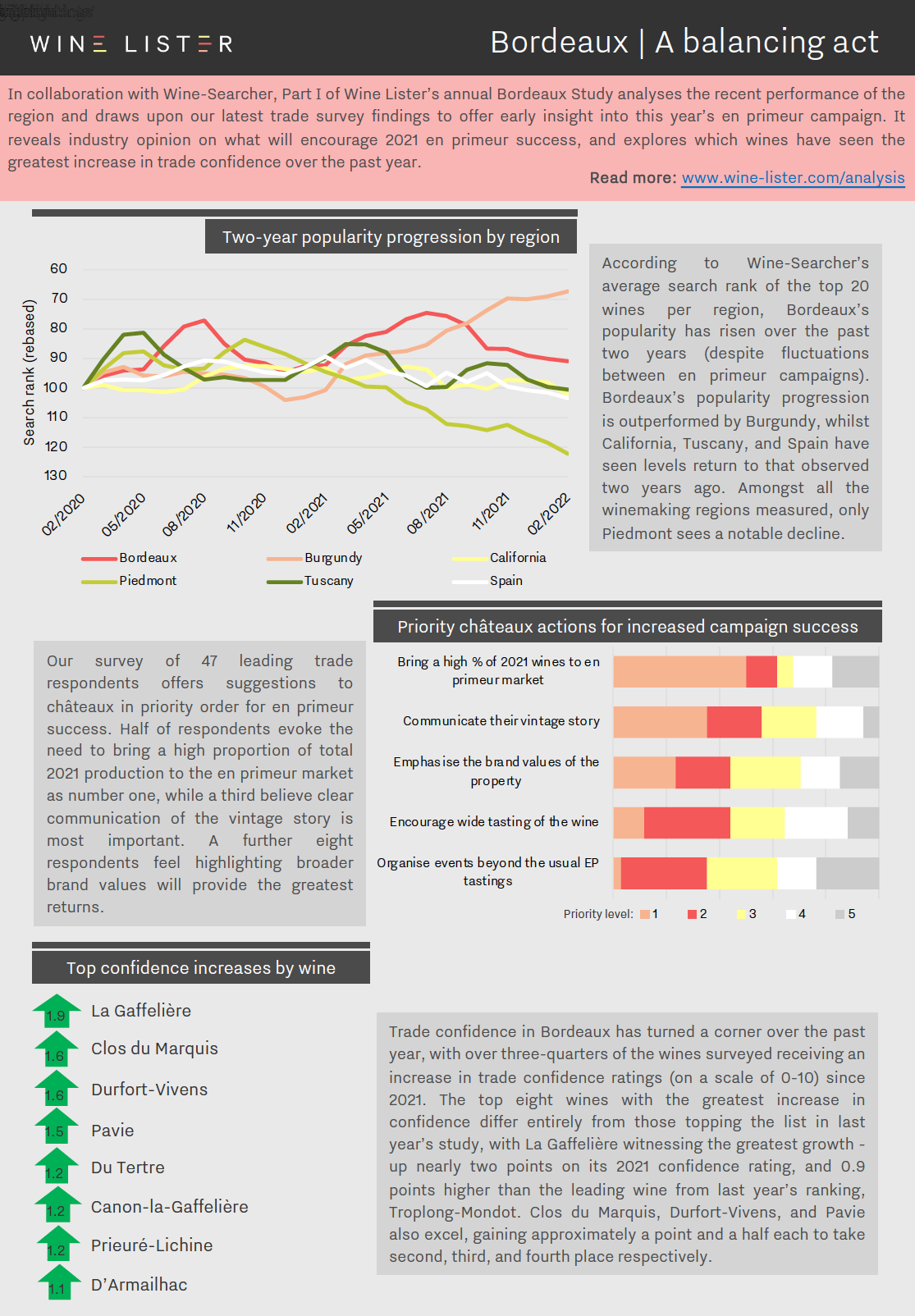 You can download the study digest here: Wine Lister 2022 Bordeaux Study – Digest. The full report can be purchased on our Analysis page, while Pro subscribers can access their free copy here. For further information on the data source, please see the Wine-Searcher website here.