As we prepare for the Bordeaux 2020 en primeur releases to really pick up pace, Wine Lister has published Part II of its annual Bordeaux Study. With contribution from two of our partner critics, Antonio Galloni and Neal Martin (Vinous), Part II looks at how the latest vintage compares to recent years, considers which wines have seen the greatest step up in quality in 2020, and evaluates the leading Bordeaux bottles for long-term price performance and presence at auction.
Please see a handful of our key findings here: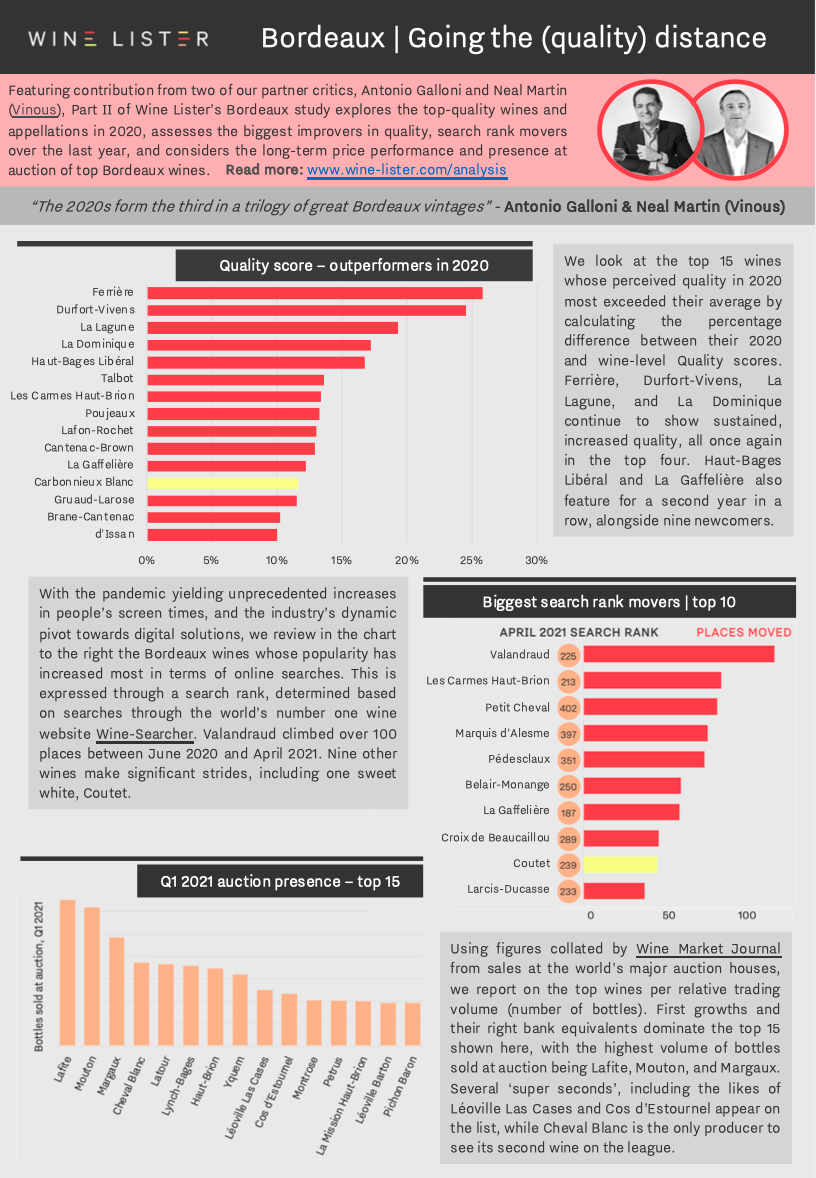 Download your copy of the Study Digest in English here: Bordeaux Study 2021 Part II – Study Digest and in French here: Bordeaux Study 2021 Part II – Résumé d'étude. The full report can be purchased on our Analysis page, while Pro subscribers can access their free copy here.