This week some of the Wine Lister team attended the Institute of Masters of Wine's Annual Claret Tasting, which this year focused on Bordeaux's 2014 vintage. Though still young, it is a vintage that is tasting beautifully.
Throughout Wine Lister's coverage of this year's en primeur campaign, we found ourselves referring frequently to the 2014 vintage for comparative (and sometimes better) quality, and crucially, better prices. Below we explore the vintage in more detail, looking at Quality and Economics scores by appellation. (Note that this analysis was produced based on the basket of wines represented at the IMW Tasting).
Wine Lister's holistic and dynamic approach allows us to not only see which appellations produced the vintage's best wines, but also demonstrates if and how the market has since reacted to each appellation's relative quality.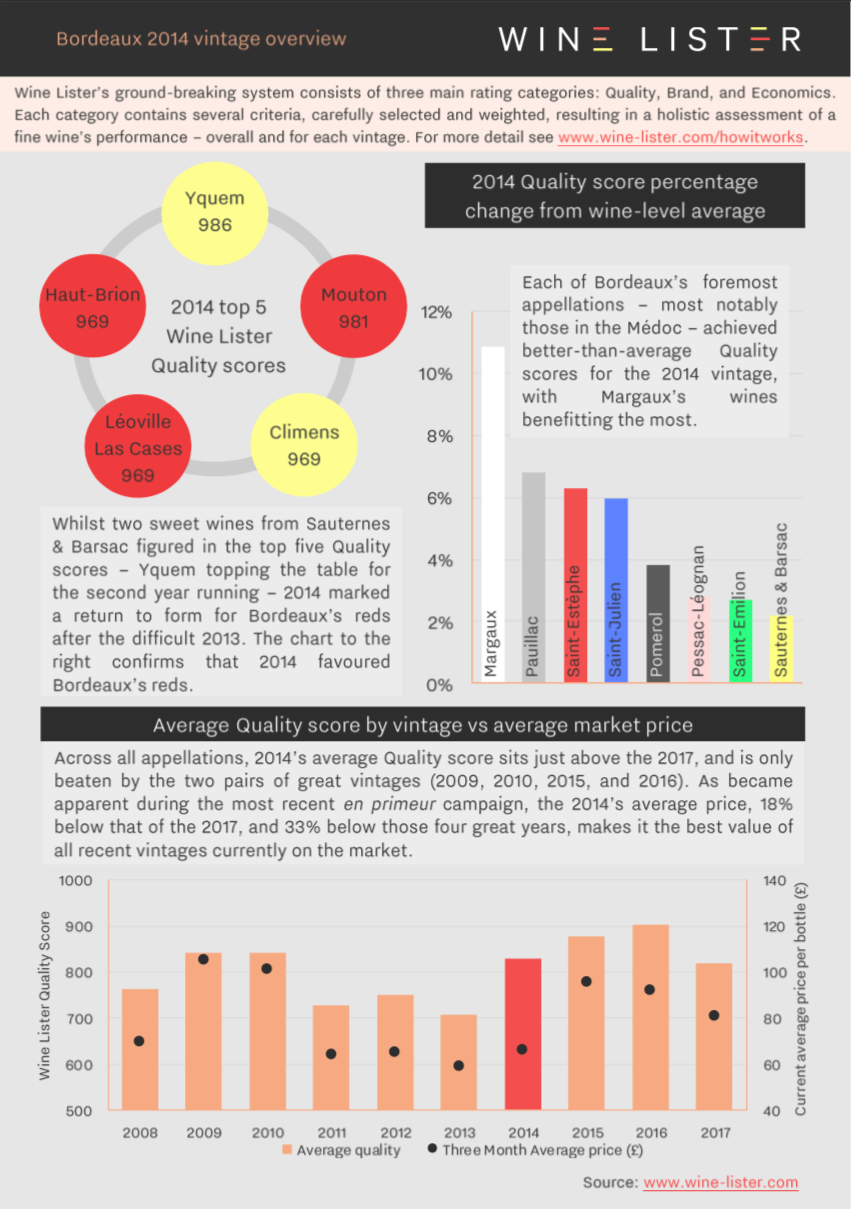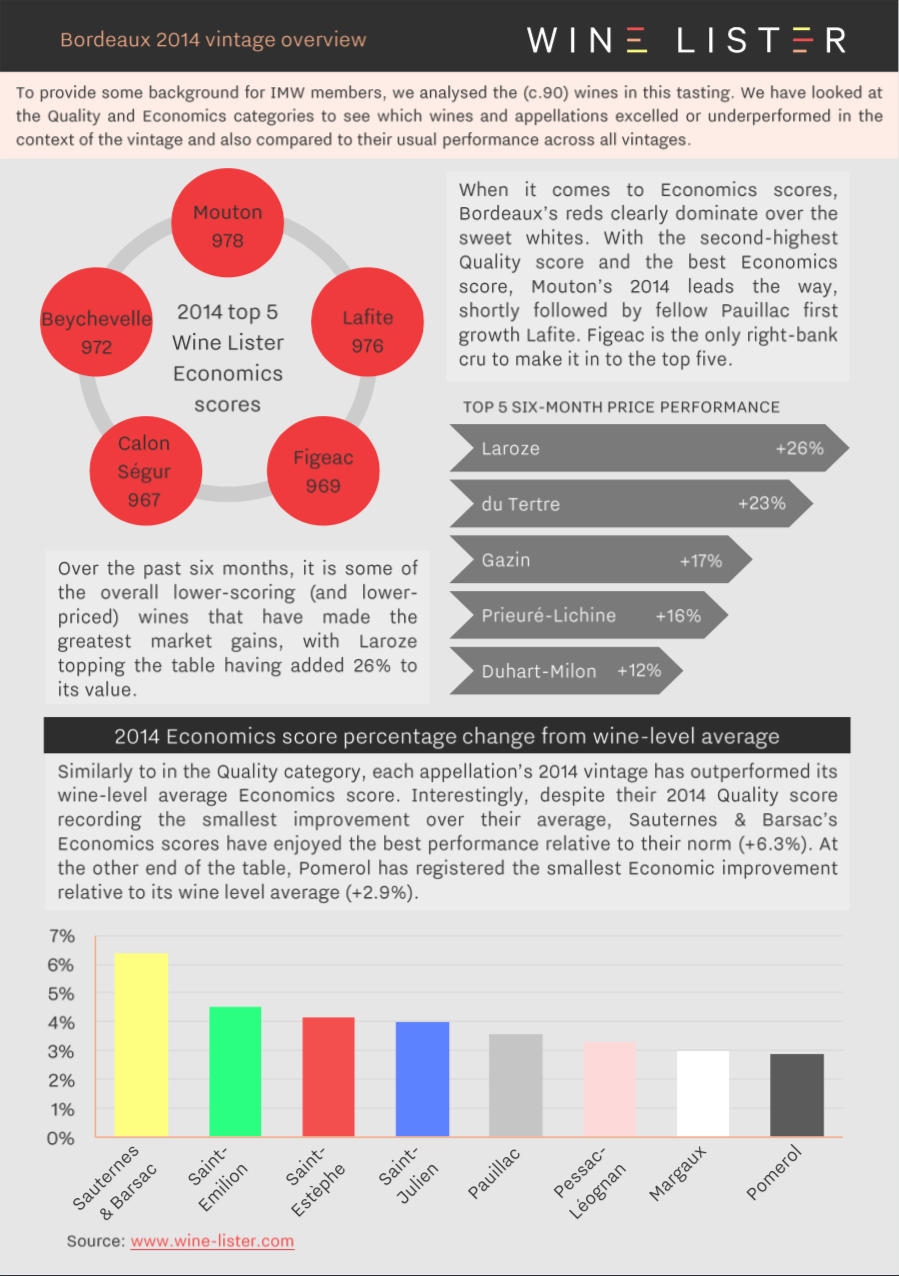 You can download the slide here: Wine Lister IMW 2014 vintage overview