With this year's September campaign now in full swing, we examine some of the key releases from the second week, including offerings from Château Latour, Bibi Graetz, and Catena Zapata.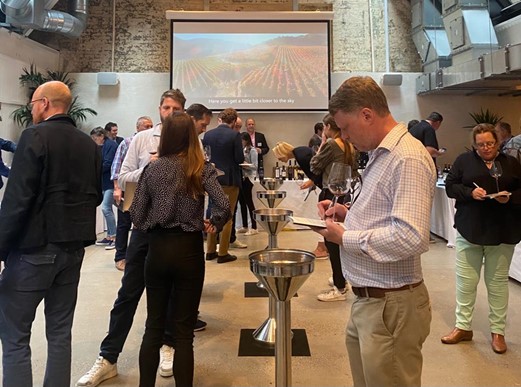 The Wine Lister team got the chance to taste a number of wines scheduled for release during this year's CVBG 'Beyond Bordeaux' tasting in London on 8th September 2022
One of the most anticipated releases from this year's campaign, ex-château stock of Château Latour's iconic 2010 vintage was released on Tuesday 13th September. Release prices varied, with listings for the latest tranche started from around £1,045 per bottle (in-bond). Tasting twice from magnum in February 2020, Vinous' Neal Martin awards it a perfect score of 100 points, declaring that the wine "can be summed up in two words: 'The king'", while the 2020 earns the wine's joint-highest WL score (98) alongside the 2005.
Tuesday also saw two releases from Bibi Graetz; Colore 2020, offered by some retailers at £173, was a Wine Lister favourite at the CVBG tasting. Wine Lister's CEO Ella Lister described it as a "calming, zen wine, with all the confidence, wisdom, and stillness befitting a wine from such ancient vines", referring to its "neverending finish" and scoring it 98 points. Testamatta 2020 was also released, garnering a score of 95 points from Ella and fetching a price of £68 from retailers.
Released the same day, Joseph Phelps Insignia 2019, has so far seen merchant offers of around £182.50 per bottle (in-bond). Ella scored the wine 97 points and found that it has "the usual power of Insignia, but with a newfound subtlety and sophistication and fine tannins". This could be down to the record-high proportion (25%) of fruit from Rutherford in 2019 – while the vintage also marks the first to include fruit from the new Joseph Phelps vineyard, El Venadito, located in the Oak Knoll District.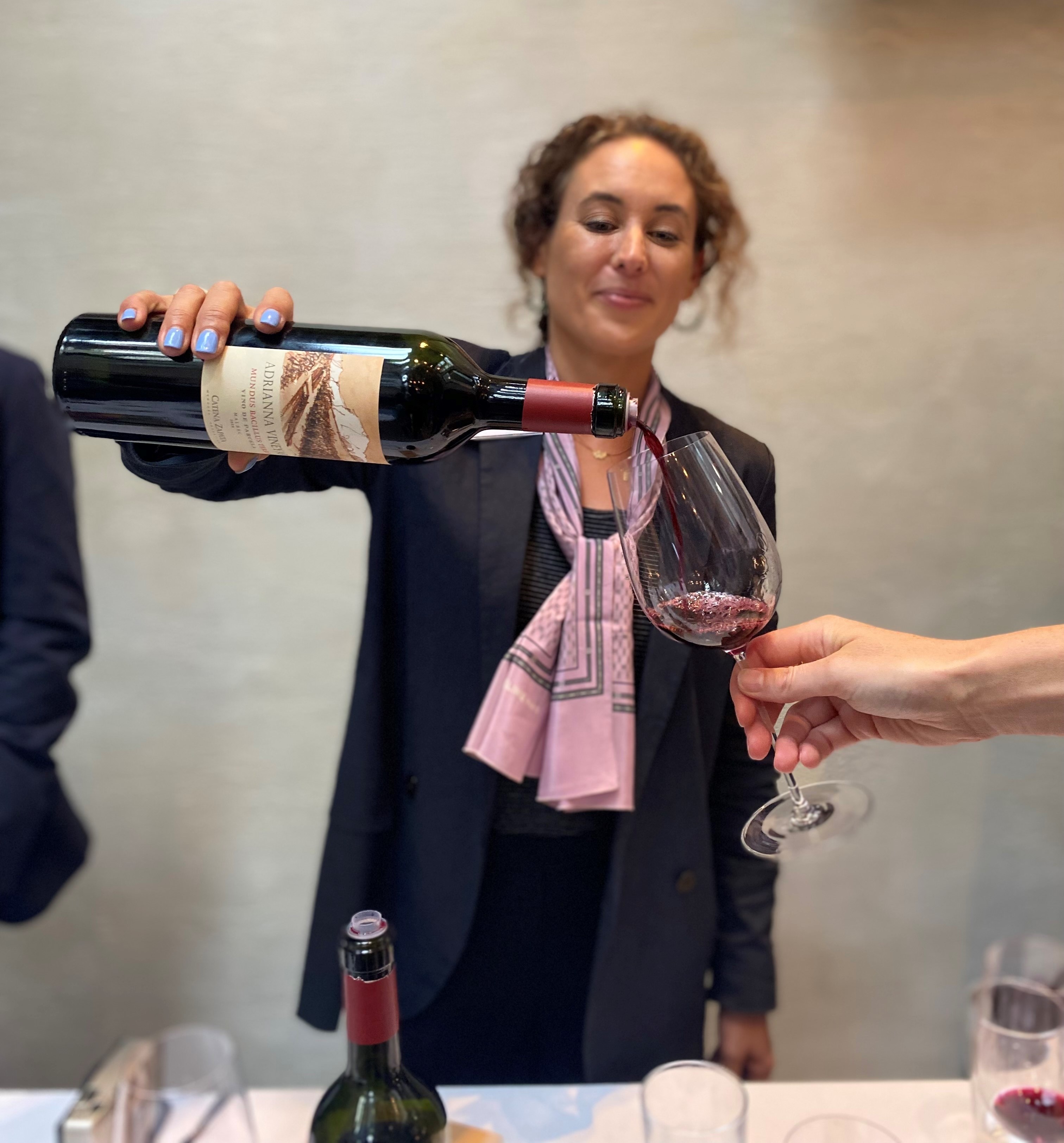 Adrianna Catena pouring her namesake wine for the Wine Lister team at the CVBG 'Beyond Bordeaux' tasting in London
Thursday morning saw two entries from the Catena Zapata stable – the 2019 vintages of Nicolás Catena Zapata and the Adrianna Vineyard Mundus Bacillus Terra. Nicolás Catena Zapata entered the market with a recommended UK retail price of £61 per bottle, having achieved a score of 96 points from Joaquin Hidalgo (Vinous). Adrianna Vineyard was released with a UK recommended retail price of £161 per bottle. Tasting in London, Ella awarded it 98 points, praising its "hedonistic bouquet".
The morning of Friday 16th September marked a new entry to the Place this year – Belles Sœurs Cuvée Pinot Noir 2019 entered the market at £82 per bottle (in-bond). While Beaux Frères and Belles Soeurs 2019 were initially intended to be released together during last year's campaign, reduced yields as a result of fires instigated the decision to release Beaux Frères 2019 last year and Belles Soeurs 2019 this year. Both cuvées will be released in tandem next year.
The 2013 vintage of Lindaflor La Violeta was also released on Friday 16th September, at £72.50 per bottle (in-bond) – having already been released in the form of a special-edition case alongside the 2011 vintage of its Bordeaux brother, La Violette, in March this year (at £325). Friday's release marks the first solo introduction of the Parent family's Mendoza estate through La Place, giving buyers the chance to acquire it in its own right. Tasting in Bordeaux, Ella awarded 93 points and found a nose that is "deep, meaty, with notes of paprika… sparkling, singing, seductive" and a palate of "exquisite freshness […] with a fine but firm structure".
Also released this week were Penfolds Bin 169 2019, Petrolo Galatrona 2020, Cheval des Andes 2019, Joseph Phelps Cabernet Sauvignon 2019, Siepi 2020, Orma 2020, Caiarossa 2019, and Beaulieu Vineyard Georges de Latour 2019.
Next week's releases are likely to include Petit Cheval Blanc 2020, Haut Batailley 2016, Cobos 2019, Giovanni Rosso Barolo Cerretta 2018, Pym Rae 2018, Clos des Goisses, and Palmer 2012.