The Place de Bordeaux has welcomed dozens of new wines through its distribution system this year, with new releases expected from Champagnes Barons de Rothschild, Biserno, and Parusso, alongside old favourites such as Caiarossa, Catena Zapata, and Penfolds, among others. As the campaign kicks off, we take a closer look at the first week of entries.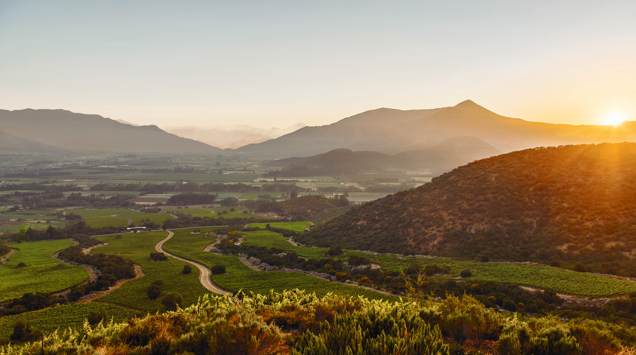 Dawn at Seña vineyard. The Wine Lister team tasted Seña 2020 with the Viñedo Chadwick and Seña team via Zoom last month
Inaugurating this year's campaign on Thursday 1st September was an offering from Seña, whose 2020 vintage was released at £85.83 per bottle (in-bond). Tasting with Wine Lister on Zoom, the Seña-Chadwick team explained that although 2020 was an unusually warm year in Chile, a wide diurnal range in the vineyards (thanks to its 230 – 460m altitude) made for a long ripening season, allowing the grapes to develop intensity of flavour whilst retaining freshness. The Wine Lister team describes the latest release as opulent, with a complex nose of black fruit, plum and spice; on the palate, its berry intensity is complemented by notes of cigar box and grilled meat.
Quintessa 2019 followed swiftly, and has so far been offered in the UK for £180 per bottle (in-bond). Antonio Galloni (Vinous) awards Quintessa 2019 94 points, calling it "one of the best wines I have tasted here in some time". Another offering from Rutherford in the Napa Valley, Inglenook Rubicon 2019 was released on Friday 2nd September at £143 per bottle (in-bond).
Released on Monday 5th September, Opus One 2019 entered the market at £252 per bottle (in-bond), with the latest vintage so far receiving acclaim from critics including Antonio Galloni (Vinous), who awards 97 points and writes that "it has all the classicism that is such an Opus One signature" and praises its "sublime finish". Opus One is one of the top 15 best fine wine brands in the world, according to Wine Lister's Brand score (as part of our Pro scoring system, see more here) – with high quality in 2020 further cementing this reputation.
Tuesday 6th September saw the latest release from Masseto, whose 2019 vintage (released at £440 per bottle in-bond) was the first to be made entirely in the estate's new dedicated state-of-the-art winery, as well as the first with 10% Cabernet Franc added to an historically 100% Merlot composition. These changes appear to have yielded positive results, with Vinous' Antonio Galloni describing Masseto 2020 as "fabulous", adding that it is "Silky, gracious, and super-refined".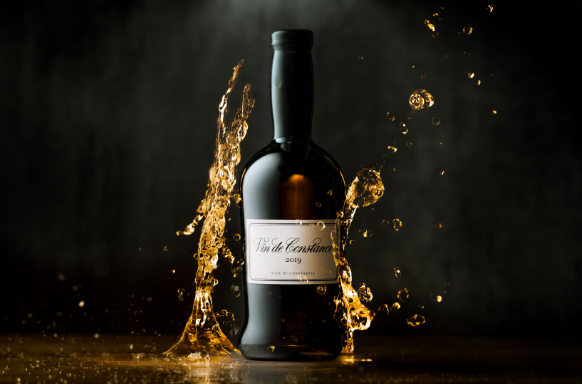 Vin de Constance 2019 was released on Tuesday 6th September
Following suit on Tuesday 6th September, Vin de Constance 2019 entered the market at £45 per 500ml bottle (in-bond). Achieving its highest Wine Lister score since the 2012 vintage (96), the 2019 is awarded 97 points from Vinous' Neal Martin, who calls it a "superb Vin de Constance […] a step closer to what you might confusingly call a non-sweet dessert wine" – high praise indeed.
Wednesday 7th September saw the release of the 25th vintage of Almaviva – a warm and dry year, the 2020 harvest arrived almost three weeks earlier than usual. Almaviva 2020 entered the market at £120 per bottle (in-bond).
On Thursday 8th September, Château d'Yquem released the last remaining half bottles of the 2016 vintage ex-château at £165 per bottle (in-bond). The vintage achieved a Wine Lister score of 96, with Neal Martin (Vinous) tasting in February this year, awarding 95 points and noting it "has gained a bit more complexity in recent years". Solaia 2019 was released on the same morning, with a likely UK onward selling price of £218 per bottle. Antonio Galloni (Vinous) sings its praises, giving 97 points and describing it as "the sort of wine I would like to spend a whole evening with".
Viñedo Chadwick 2020 was also released on Thursday morning, so far being offered in the UK at around £232 per bottle (in-bond). This particular vintage is made from 100% Cabernet Sauvignon (Petit-Verdot is usually included in the blend). Tasting with the Seña-Chadwick team on Zoom, Wine Lister describes it as a complex and opulent offering, exhibiting great energy, freshness, and intensity.
Friday 9th September saw the release of L'Aventure Estate Cuvée 2020 at a recommended UK onward selling price of £83 per bottle (in-bond). Wine Lister CEO Ella Lister (tasting on behalf of Le Figaro Vin) awards the 2020 95 points, describing it as "Pure and upfront on the nose, with dark fruit, slate, and cinnamon". It should be noted that the next release of l'Aventure Estate Cuvée will be in September 2024, as the property is skipping a year in order to age the 2021 longer.
Also released this week were Cloudburst Chardonnay 2020, Cloudburst Cabernet Sauvignon 2019, Beaucastel Hommage à Jacques Perrin 2020, Opus One Overture 2019, Massetino 2020, Rieussec 2020, and R de Rieussec 2021. Upcoming releases over the next week are likely to include Penfolds Bin 169 2019, Cheval des Andes 2019, Bibi Graetz Colore 2020 & Testamatta 2020, Latour 2010, Petrolo Galatrona 2020, Catena Zapata Nicolas 2019, and Beaulieu Vineyard Georges de Latour 2019.