Winemaker and Technical Director of the estate: "You have to give your soul to the wine"

The 14th interview in Le Figaro Vin's series brings us back to Burgundy where Guillaume Marko, #37, creates exquisite wines at Domaine du Cellier aux Moines in the Côte Chalonnaise.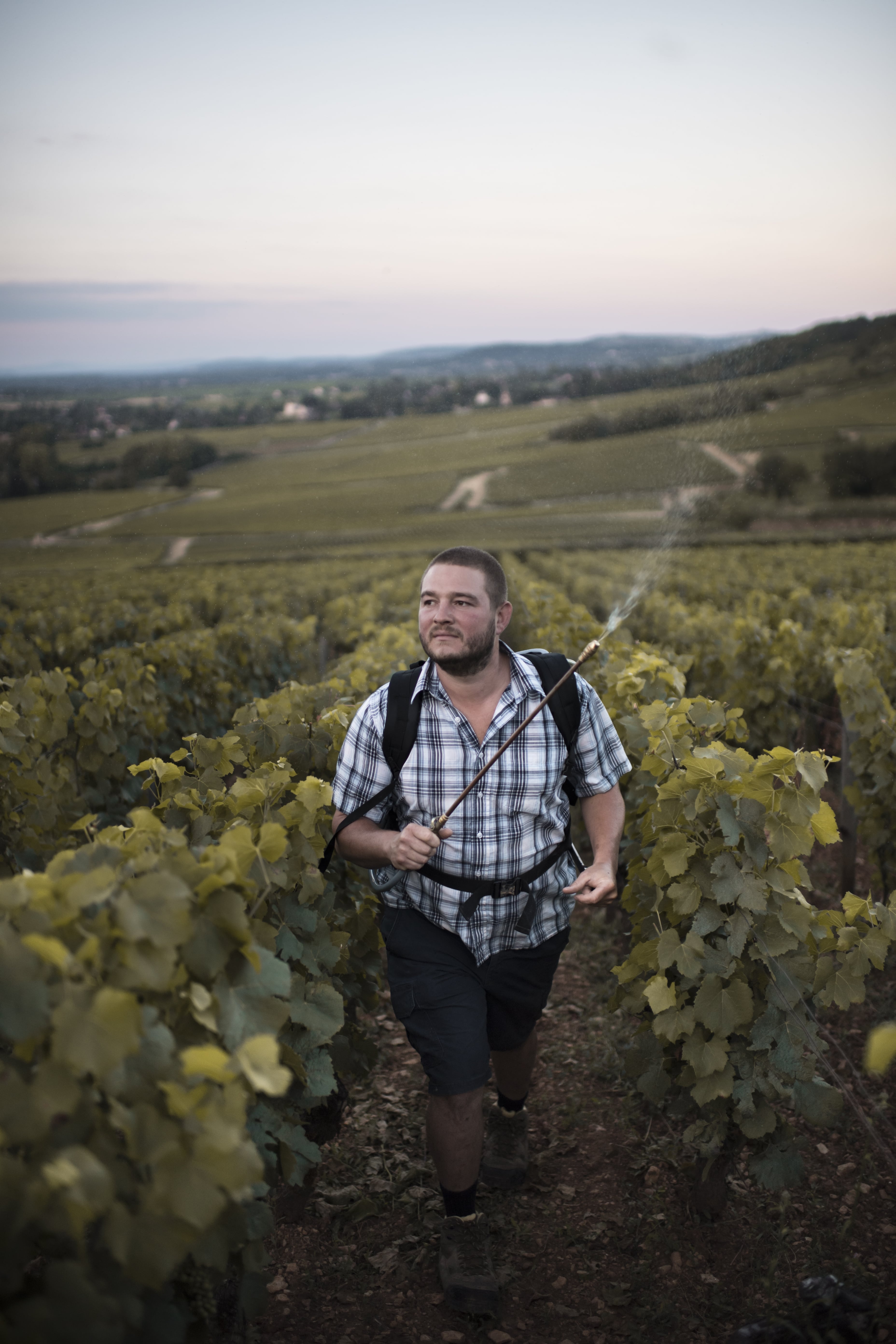 Situated on a hillside above Givry, the estate was founded circa 1130 by the Cistercian monks of La Ferté Abbey. Nearly 900 years later it stands as a witness to the history of Burgundian viticulture. The estate cultivates plots in some of the finest appellations in Burgundy, producing the following wines: Givry Premier Cru Clos du Cellier aux Moines, Mercurey les Margotons, Puligny-Montrachet Premier Cru Les Pucelles, Chassagne-Montrachet Premier Cru Les Chaumées, and Santenay Premier Cru Beauregard.
Since they took over the estate in 2004, Philippe and Christine Pascal have dedicated themselves to making Domaine du Cellier aux Moines one of the key benchmarks for Givry. Here, Cellar Master Guillaume Marko shares his experience as a winemaker.
Le Figaro Vin: How does it feel to be crowned a winemaking champion?
Guillaume Marko: It doesn't mean a great deal, to be quite honest… What makes me happy is when a taster enjoys drinking my wine and is moved by it.
Have you been training for long?
For 15 years. And I learn something new every day.
Who is your mentor?
Mother Nature – she dictates the tempo. And, of course, my wife who is very patient…
Is wine a team sport?
Not everywhere, but it is with us. And it is so much better that way!
What is the key to making a good wine? The terroir or the winemaker?
The terroir, obviously, although the quality of the vines is of comparable importance. Without the right massal selection you will never get great wine. In a sense the winemaker is the conductor who listens to both these elements and sublimates them.
To what do you owe your success?
To the entire team, present and past, who work with such precision, day after day.
Is your family proud of you?
I hope so.
Your favourite colour? 
Red.
The king of grape varieties?
Pinot Noir, obviously!
Your favourite wine?
Clos du Cellier aux Moines Les Dessus Givry Premier Cru.
Your favourite vintage?
2019.
If your wine was a person, who would it be?
It would certainly be me.
What are the best circumstances in which to taste your wine?
You need to remember to open it in advance and then taste it over a meal with friends and family.
Have you ever thought about chemically enhancing yourself, or your wine? 
Not for one moment.
For what price would you be prepared to sell your estate?
Make me an offer…only joking!
Who is your strongest competition?
Hailstorms.
Which competitions do you dread the most?
The battle against mildew in years of high rainfall.
What is your greatest trophy?
This one…of course!
What has been your most innovative strategy in the vineyard and in the cellar?
Rediscovering how to listen, how to let go, and let nature take its course.
Who would be your ideal successor on the podium?
It could be any winemaker, provided that he or she gives their soul to the wine.