Winemaker of this revered estate in Pommard: "I'm a bit of a junkyard dog!".
The 21st interview in Le Figaro Vin's series finds us on our third visit to Burgundy to meet Paul Zinetti, #30. Burgundian by birth, he joined Domaine du Comte Armand, among the most iconic Côte-d'Or estates, in 2010, and took over the winemaking reins from Benjamin Leroux in 2014. Today he cultivates nine hectares of vines in Pommard, where the estate is based, together with vineyard plots in Volnay and Auxey-Duresses.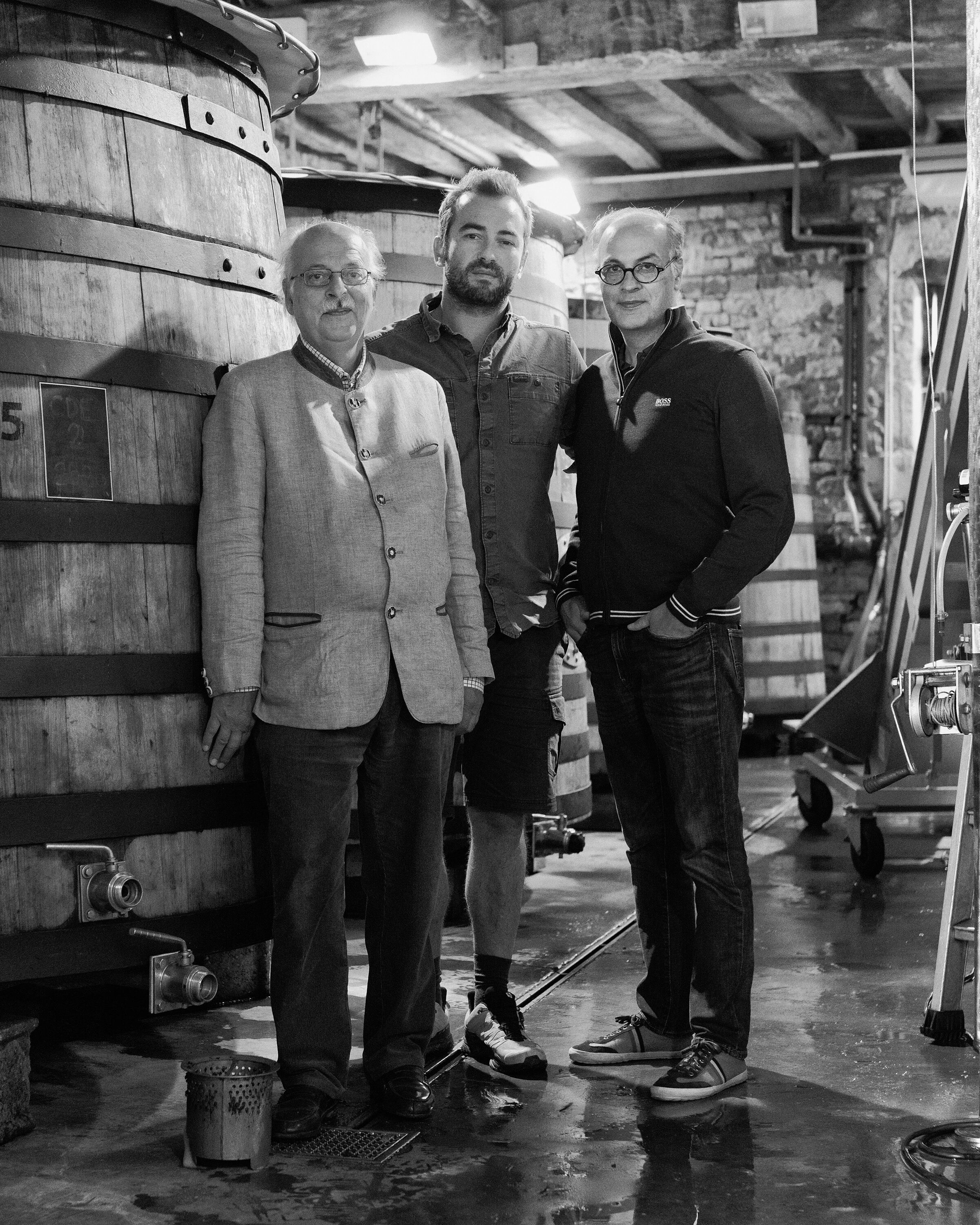 Paul Zinetti is forthright and unconcerned with social niceties. As a manager who is not an owner – a rarity in Burgundy – he laughingly admits to his lack of formal qualifications, being neither an oenologist nor even the holder of a technical diploma. "I'm a bit of a junkyard dog!", declares the forty-year-old in a deliberately provocative manner. Yet, you can feel his extraordinary sensitivity, his capacity to observe and interpret a terroir whose nature changes with the passing years, which allows him to produce wines of exceptional finesse from every vintage.
Le Figaro Vin: How does it feel to be crowned a winemaking champion?
Paul Zinetti: It makes me happy, but I will be humble about it as I have never set much store by awards.
Have you been training for long?
Since I was 18. I spent five years in Languedoc, then I came back up to Mâconnais, before landing in Côte-d'Or.
Who is your mentor?
Dominique Lafon, in Mersault, and his brother Bruno in Languedoc. I have built up my know-how by learning from a number of winemakers, but those are the two who have really inspired me.
Is wine a team sport?
Yes, I'm a bit like the captain of the ship, and my team follows me.
What is the key to making a good wine? The terroir or the winemaker?
Both of them. I depend on the terroir, but I try to give it the best possible interpretation through my wines. Terroir and winemaker must go hand in hand. Great terroirs give you an advantage, but you have to know how to handle them, how to tame them. You will never be able to make great wines from poor terroir, although I appreciate that global warming means you can make good wines pretty much everywhere.
To what do you owe your success?
To myself.
Is your family proud of you?
A little bit, I think. They are happy rather than proud. These are things that remain unspoken.
Your favourite colour? 
Red for wine, otherwise green.
Your favourite grape variety?
Pinot Noir, which is sensitive and refined.
Your favourite wine?
Le Grand Rouge from Revelette, for sentimental reasons.
Your favourite vintage?
2015, which I believe will turn out to be a great vintage.
If your wine was a person, who would it be?
It would be a Scorpio, which is my astrological sign. With my wines it's a case of "all or nothing", as they say. They are full-on wines.
What are the best circumstances in which to taste your wine?
Among friends.
Have you ever thought about chemically enhancing yourself, or your wine? 
Personally never, but I did adulterate my wine when I was young. That said, red wine is an excellent stimulant. We should remember that they used to drink red wine on the Tour de France back in the 1920s.
Who is your strongest competition?
Myself, first and foremost.
Which competition do you dread the most?
The seasons of pruning and harvesting, namely spring and summer.
What is your greatest trophy?
My children.
What has been your most innovative strategy in the vineyard and in the cellar?
Constant observation and questioning everything. What was true five years ago is by no means necessarily true today.
Who would be your ideal successor on the podium?
Raphaële Tinoco, a young woman already on our estate team, who I hope will take over one day.