Margaux's Wine of the Vintage?
Our latest article takes a closer look at one of the final entries in the Place de Bordeaux's September 2021 Campaign, as we examine Palmer's re-release from one of Bordeaux's most challenging recent vintages.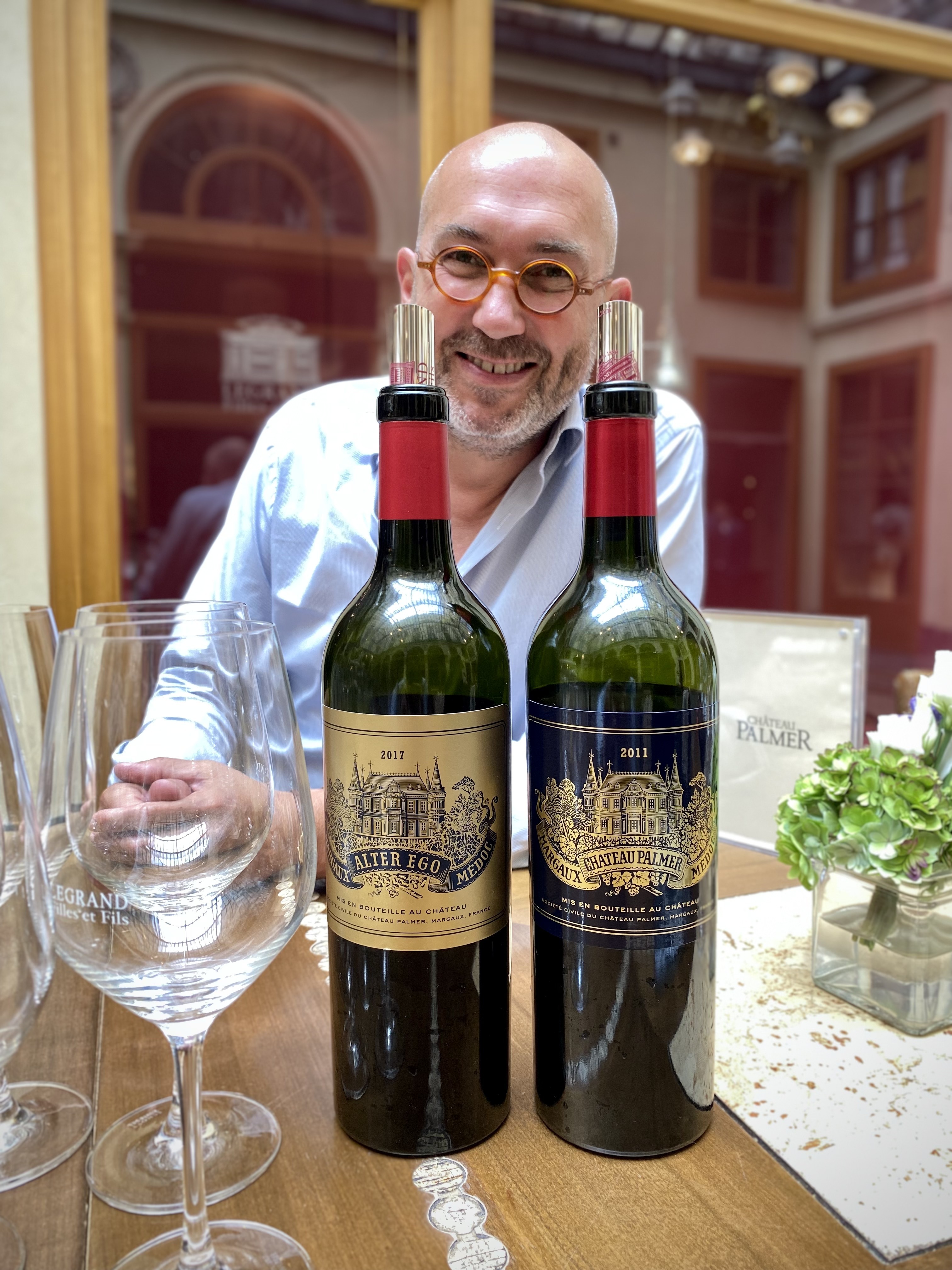 Palmer's Director, Thomas Duroux tasting Palmer 2011 and Alter Ego 2017 with Wine Lister CEO, Ella Lister
What is the story behind Palmer's 2011 vintage?
Palmer's precious secrets
A decade on from production, Thursday 23rd September saw the re-release of Palmer 2011 with a recommended UK onward selling price of £228 per bottle (in-bond). This release represents the second instalment of their '10 years on' series, which presents decade-old ex-château stocks to the market via the Place de Bordeaux. While still releasing Palmer's latest vintages en primeur, the estate's Director, Thomas Duroux tells Wine Lister CEO, Ella Lister that withholding stock for ex-château release for 10 years plays tribute to Émile Peynaud's philosophy that "A great wine needed at latest 10 years of age before it was ready to drink".
The story of a peculiar vintage
Building momentum amongst merchants and collectors for the release of a notoriously challenging vintage is no mean feat. Duroux's deft storytelling played on the strengths of Palmer's historically low yields, reminiscing the events of this curious vintage to encourage interest in the re-release. With a mere 20 hl, the 2011 produced less than half the yield of a normal year, and the even-greater scarcity of re-release availability (approximately 1,000 cases) was surely designed to entice further demand. Several Bordeaux properties suffered at the hands of a significant hailstorm on 4th June 2011, with some falling victim to damage in the crucial berry set period. Although Palmer felt the effects of the growing season, it nonetheless still produced a well-scored wine, matching the average WL score of first growths Margaux, Lafite, and Mouton (93).
Crunch time
Duroux links the quality of their 2011 to the somewhat merciful timing of the hailstorm. Having passed through flowering, the berries were small and able to withstand the storm's impact, with the damage sustained mostly by the vine's young shoots. Since the vines compensated by rerouting their energy to grow new shoots, they devoted less energy to fruit development, therefore the harvest yielded a smaller collection of concentrated berries. Such details serve as a good reminder, that the story of a vintage can only paint a partial (and general) picture – digging into the detail of each estate can uncover so much more potential.