As the fine wine industry starts preparing for another Bordeaux en primeur season at a distance, Wine Lister has published Part I of its annual in-depth Bordeaux Study. With insights from key fine wine trade players from across the globe, Part I evaluates Bordeaux's recent performance, considers the major takeaways from the 2019 vintage campaign, and contemplates the lessons they might provide moving forwards.
Please see our key findings below: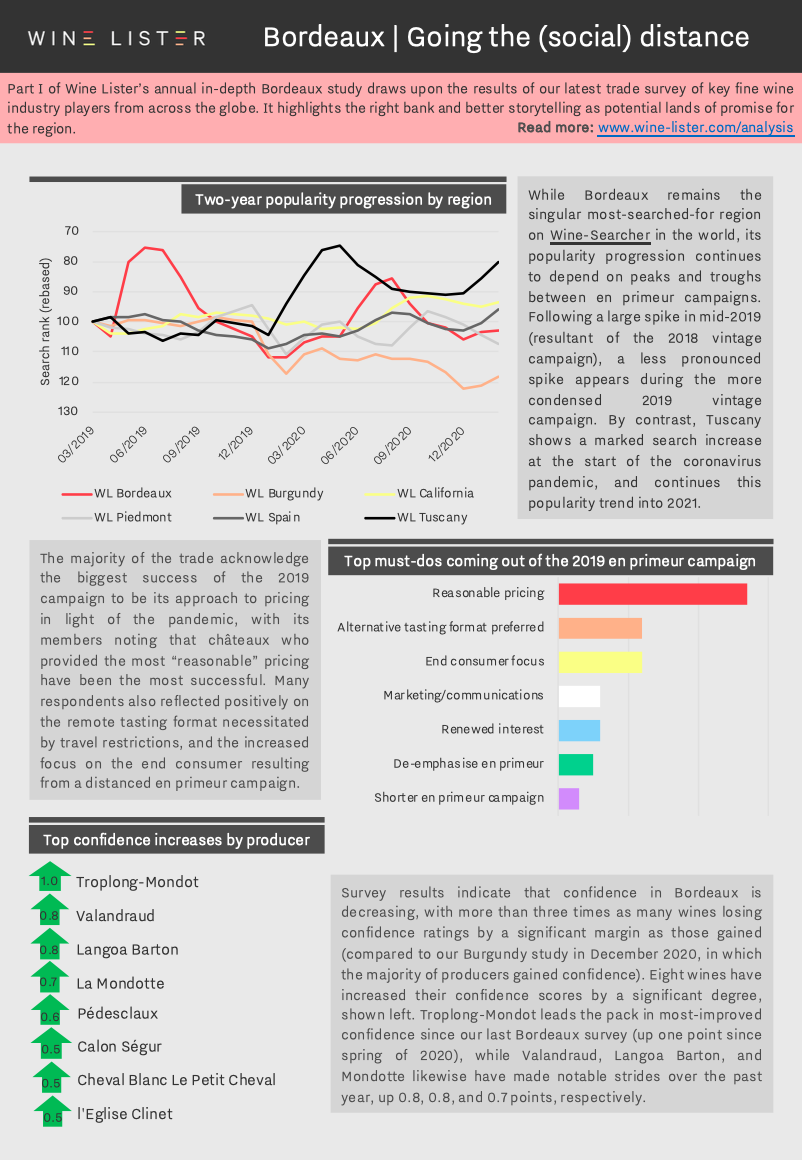 You can download the study digest in English here: Wine Lister 2021 Bordeaux Study – Digest or French here: Wine Lister 2021 Bordeaux Résumé d'étude. The full report can be purchased on our Analysis page, while Pro subscribers can access their free copy here.