Since its launch in September, Wine Lister's MUST BUY list has unveiled fine wines across multiple regions, vintages, price points, and drinking occasions, all with the common theme of being so good, that they simply must find their place in fine wine fanatics' cellars. Wine Lister's prices are updated weekly, and since price (in the form of value) plays a major part in the MUST BUY algorithm, MUST BUYs too will henceforth be updated weekly.
Since its last update, the MUST BUY list has grown by four wines (to 1,697), with 22 new entries, and 18 wines that have fallen off the list. Following the same trend as last week, nine out of the 22 new MUST BUYs (or 41%) are Burgundian. Big names in Burgundy continue to do well, with three new white Buzz Brands hailing from Raveneau, Jean-François Coche-Dury, and Pierre Yves Colin-Morey respectively.
Elsewhere within white entries are two Rieslings, the Alsatian Hidden Gem, Albert Mann's l'Epicentre 2008, and the indomitable Joh. Jos Prüm's Wehlener Sonnenuhr, whose 2011 is now one of seven MUST BUY vintages of this sensational Value Pick.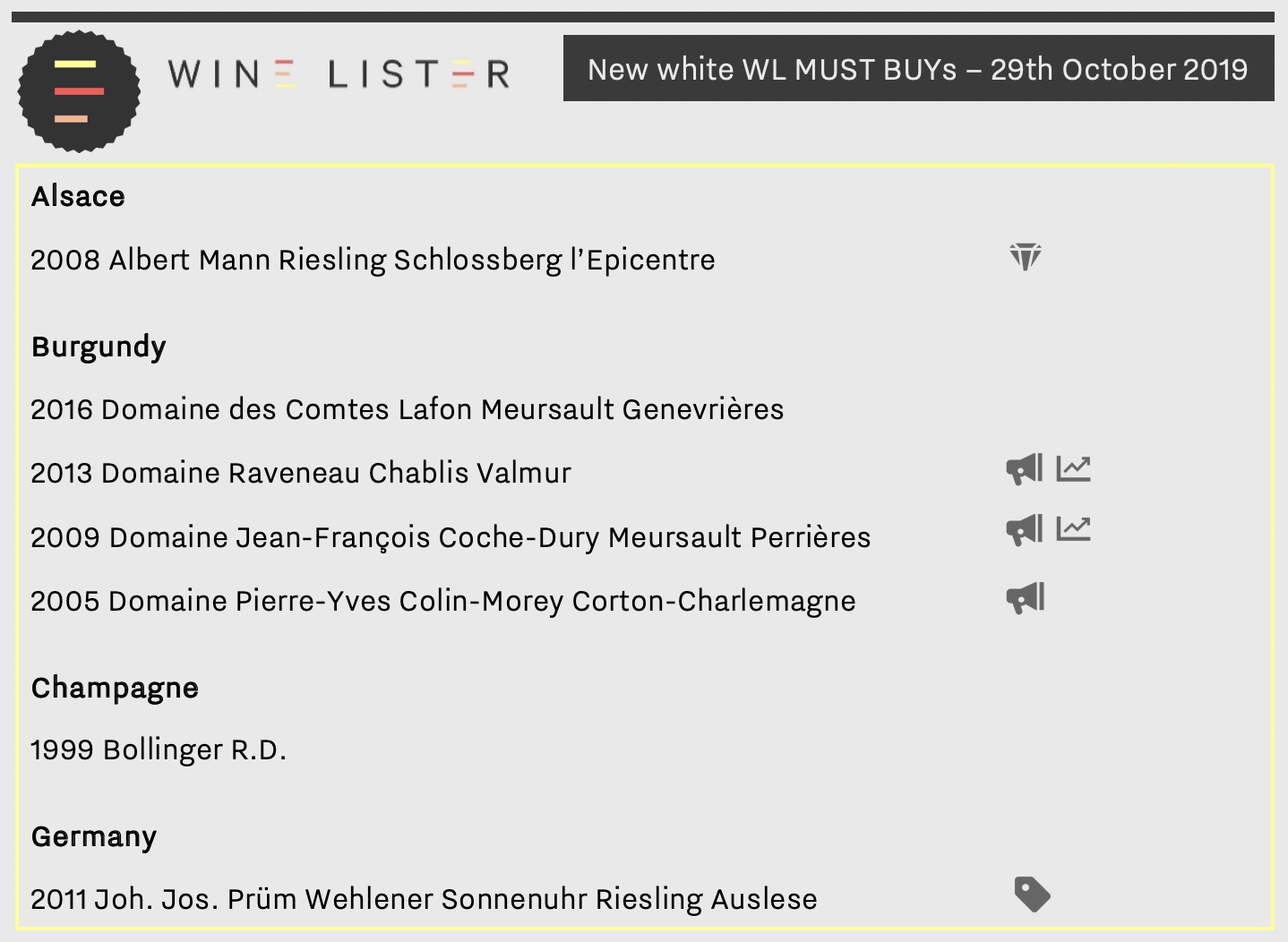 With the clocks turned back and a wintry chill in the air, there are twice as many new red MUST BUYs as white. Burgundy and Italy make the strongest showing, with five reds apiece. Maison Joseph Drouhin sees the addition of its Chambolle-Musigny Les Baudes 2008, bringing the house's MUST BUY total to 21 wine vintages. Meanwhile Italy's new MUST BUYs hail from four big name growers: Gaja, Roberto Voerzio, Castello di Ama, and Isole e Olena.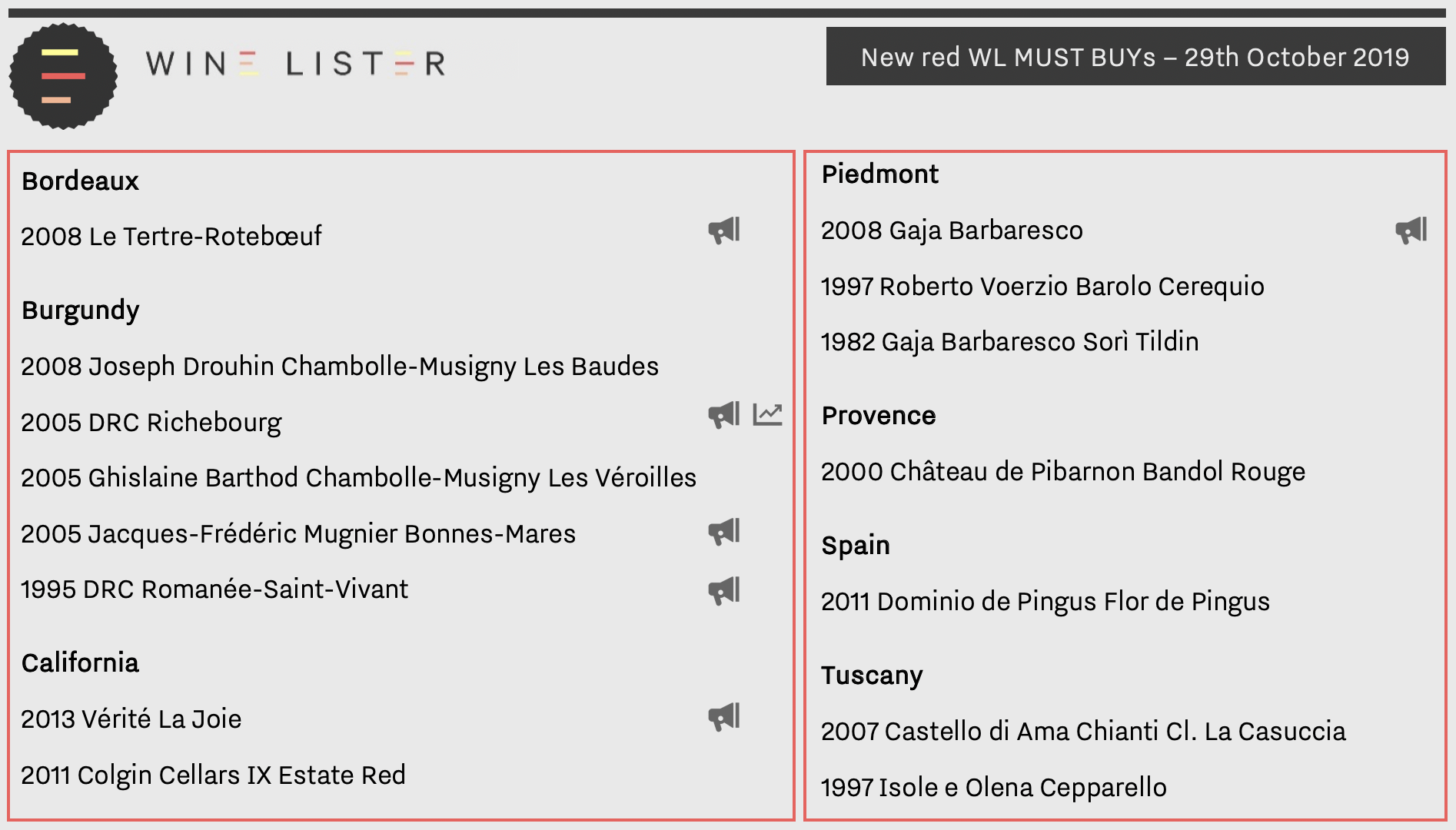 Bordeaux achieves just one entry in Le Tertre-Rotebœuf 2008 (one of nine Bordeaux 2008 MUST BUYs). California also makes its mark, with Vérité's La Joie 2013 and Colgin Cellars IX Estate Red 2011. Outside of "classic" fine wine regions, Château de Pibarnon's Bandol Rouge 2000 also enters the fray.
See the full list of current MUST BUYs here.