Wine Lister spent a week in Bordeaux tasting the 2018 vintage in April, and has dedicated the last two months to covering en primeur releases for its Pro Subscribers. After what has been an unpredictable and puzzling Bordeaux en primeur campaign, we have conducted more than 20 interviews with our Pro Subscribers and Founding Members to find out how it went for them.
Below you will find our conclusions on the Bordeaux 2018 en primeur campaign, which combine our own intimate knowledge of the campaign and its peculiarities with invaluable insights from the trade.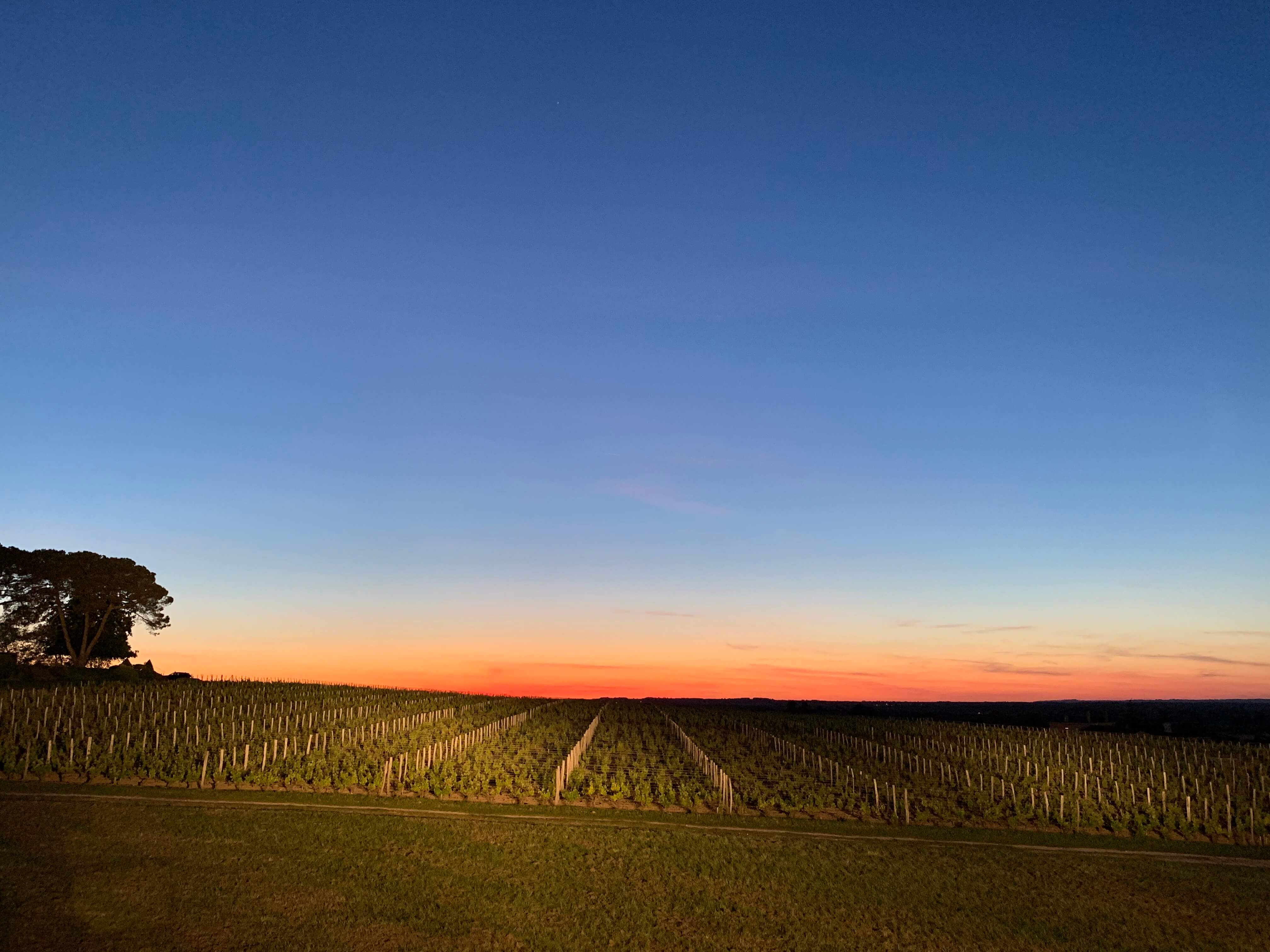 Timing
The campaign lasted 62 days compared to 59 last year (from the date of the first major release to the last standard-channel releases). One clear improvement, thanks to a concerted effort by courtiers, was the spacing out of releases more evenly over the period. However, this did not address the more acute concern around the overall length of the campaign, with the wine trade expected to concentrate on the new Bordeaux vintage for two whole months of the year.
Pricing
A more major frustration was pricing. Over 80% of Wine Lister Pro Subscribers / Founding Members surveyed said prices were too high. On average, prices were up 13% on 2017 and 2% on 2016 release prices. This only made sense where 2016s had gone up in the market since release – not often enough the case. As a result, 2018s came onto the market on average 1% above the current market price of 2016, despite the latter – one of the vintages of the century – being physically available.
Needless to say, many wines stalled upon release due to over-ambitious pricing. When we asked the trade which wines sold the worst, more than once the reply was, "too many to mention".
Desire
However, one of the more unfathomable motifs of the campaign was that in several instances, this highly ambitious pricing was accepted by the market, and the wines sold through. These were wines with good momentum behind them and a particularly loyal following, but most of all they were wines with a specific story that superseded any thought of value relative to prior vintages.
Examples of this phenomenon are Domaine de Chevalier and Palmer. Both were released into the market above every recent back vintage, and yet both met with demand thanks to the stories behind each wine. Domaine de Chevalier's owner, Olivier Bernard, started sowing the seed several months before the campaign saying his 2018 was the best wine he'd ever made, a statement reiterated by the rest of his family and gradually absorbed through the fine wine chain. Unable to use conventional sprays, Palmer lost two-thirds of its crop to mildew, and made a striking, unusual wine that Managing Director Thomas Duroux said would "go down in history".
"The market is very smart and only follows brands that it's imperative to buy en primeur," states Laurent Bonnet, Export Director of négociant L.D. Vins.
It was a campaign that favoured top names, not value wines. Wines below €50 were largely unsuccessful (with a few exceptions such as Laroque, Capbern, and Potensac – the three most affordable Bordeaux 2018 Wine Lister MUST BUYs).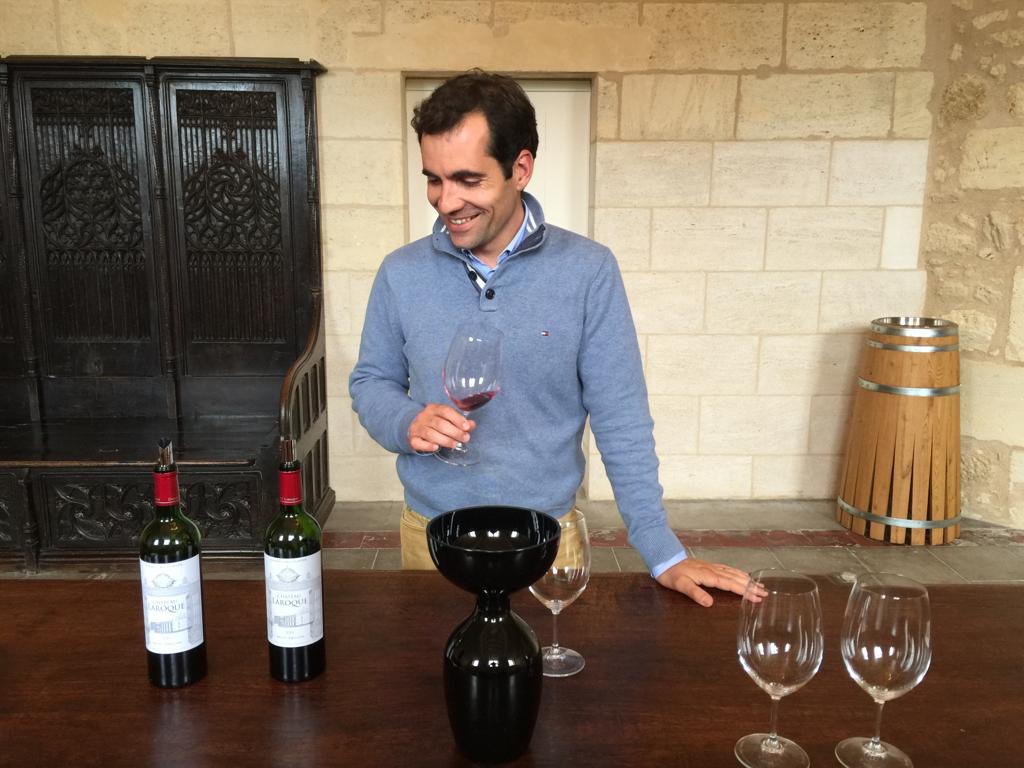 David Suire, Managing Director of Château Laroque – a Bordeaux 2018 WL MUST BUY
Volume
After pricing, the most cited frustration was reduced volumes. On average, leading properties released around 20% less wine than last year. "The number one cause of reduced volumes is lower production in 2018 compared to previous years," said Mathieu Chadronnier, Managing Director of négociant CVBG, who, like other participants in the campaign would have liked to have more volume to sell of certain wines. "It is a frustration, but there's nothing we can do about it," he concluded.
Certainly several properties produced less wine due to mildew and a very dry summer. Others made a commercial decision to keep back more wine – a continuation of the gradual trend for Bordeaux châteaux to release less wine en primeur, whether to create an impression of rarity, and / or to partake in the future upside by selling the bottled wine later once it has – they hope – increased in value.
Bonnet underlines the irony of having less and less stock of the wines that sell well, and too much of those that don't: "The 'not enough of in-demand wines / too many wines to hold as stock' equation is difficult for négociants to resolve," says Bonnet, cautioning that, "the financial stakes are high."
Good news stories
While Asian buyers were reported to be less present than in previous years, other geographies remained strong – the US, continental Europe, and especially the UK.
The 10 greatest success stories of the campaign included six Wine Lister MUST BUYs: Calon Ségur, Canon, Carmes Haut-Brion, Rauzan-Ségla, Léoville Las Cases, Mouton Rothschild, and Lynch-Bages.
Revenues were up on 2017 across the board, in many cases very significantly. The majority of respondents reported en primeur revenues the same as or above 2015 levels, with only a couple of exceptions. However, very few managed to equal 2016 revenues.
Future(s)
On the one hand, it seems obvious that the 2018 Bordeaux en primeur campaign could have been more of a roaring success with more astute pricing and in some cases a bit more volume to go around. On the other, many of our Pro Subscribers and Founding Members have been pleasantly surprised by the outcome, and will conclude their campaigns with better revenues than they expected.
This leaves many convinced of the merits of en primeur, if frustrated that it's not reaching its full potential. "We could have done £35m," said Max Lalondrelle, Fine Wine Buying Director of UK merchant Berry Bros. & Rudd, which in fact made c.£22m in revenues on the 2018 Bordeaux en primeur campaign.
Meanwhile other members of the trade have ceased their Bordeaux en primeur activity altogether over recent years, and some are questioning its future viability. For the time being, the sun has set on this year's campaign, but it will rise again next year on the utterly unique global marketing and distribution tool that is en primeur.
Read more about our new MUST BUY tool in our recent blog here.