Price and price performance have been hot topics for Wine Lister's recent blog posts across several regions (Burgundy, Champagne, Tuscany). The Rhône Valley flies further under the radar than these as a region for investment, perhaps in part because its two distinct vineyard areas – North and South – are too different to be cast under the same umbrella. This week's top five examines the highest prices in the Northern Rhône.
In first place is Domaine Jean-Louis Chave's Hermitage Cuvée Cathelin. With an average price of £5,248 (per bottle in-bond), it is almost 20 times more expensive than the average of the other four wines in this week's group. The small quantity of wine, made only in the best years, combined with a Quality score of 977 – the best of this week's top five – go some way to explaining the four-figure price tag. (Interestingly, the most expensive wine in the Southern Rhône, Buzz Brand Château Rayas' Chateauneuf-du-Pape, costs an average of £478, or just 9% of the Cuvée Cathelin).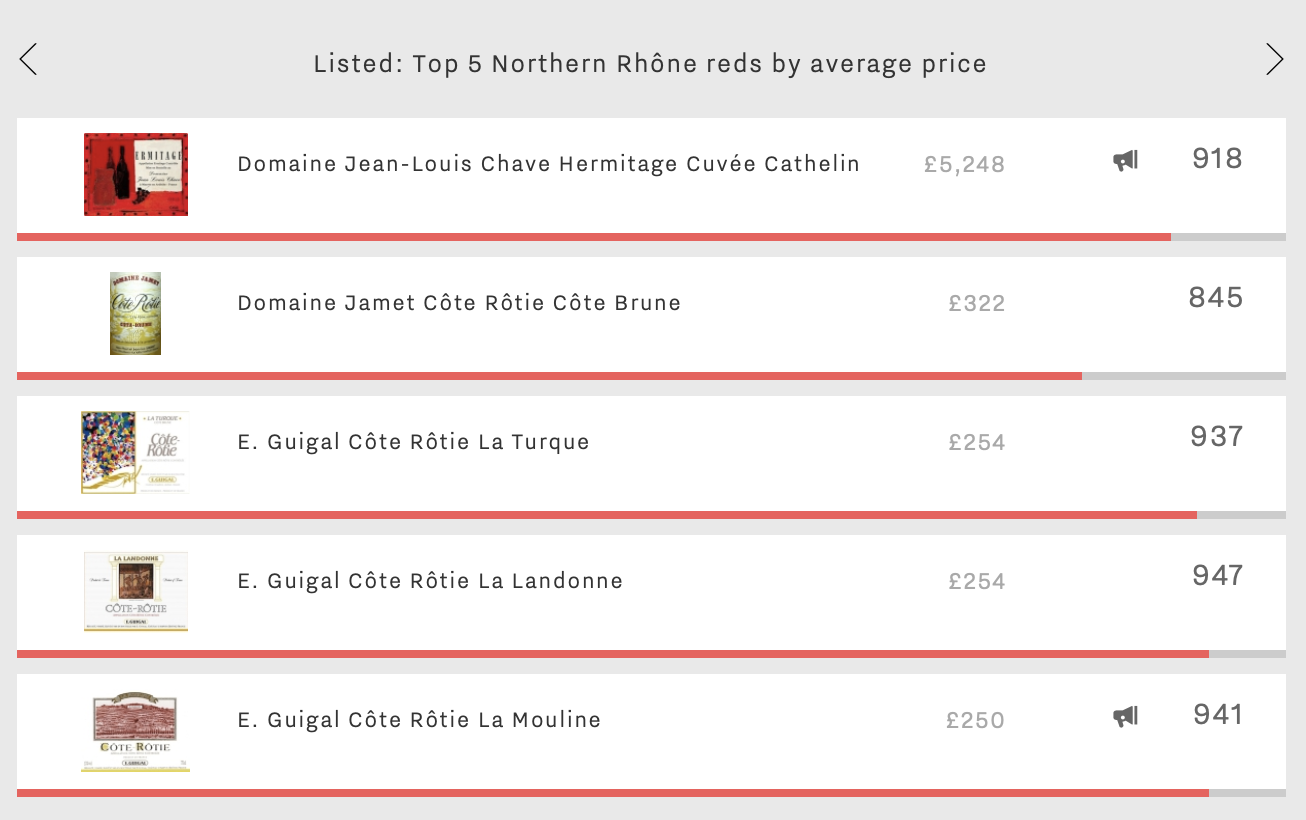 Back in the Northern Rhône, the next of this week's top five is Domaine Jamet's Côte Rôtie Côte Brune. Although £4,926 less expensive than this week's number one, at £322 per bottle in-bond, it actually achieves the best three-year price performance, with a compound annual growth rate (CAGR) of 24.7%. With an average production volume of just 2,400 bottles per year, it is perhaps unsurprising that the wine's Brand and Economics scores (at 763 and 759 respectively) are lower than its Quality score (946), as it appears in only 8% of the world's best restaurants, and just three bottles were traded at auction internationally last year.
The remaining wines of this week's top five hail from the same producer, Guigal, and come as a trio affectionately-known to the trade as "La-Las". Though close together in price, it is interesting to see the subtle differences between these three Côte Rôtie across Wine Lister's 13 score criteria.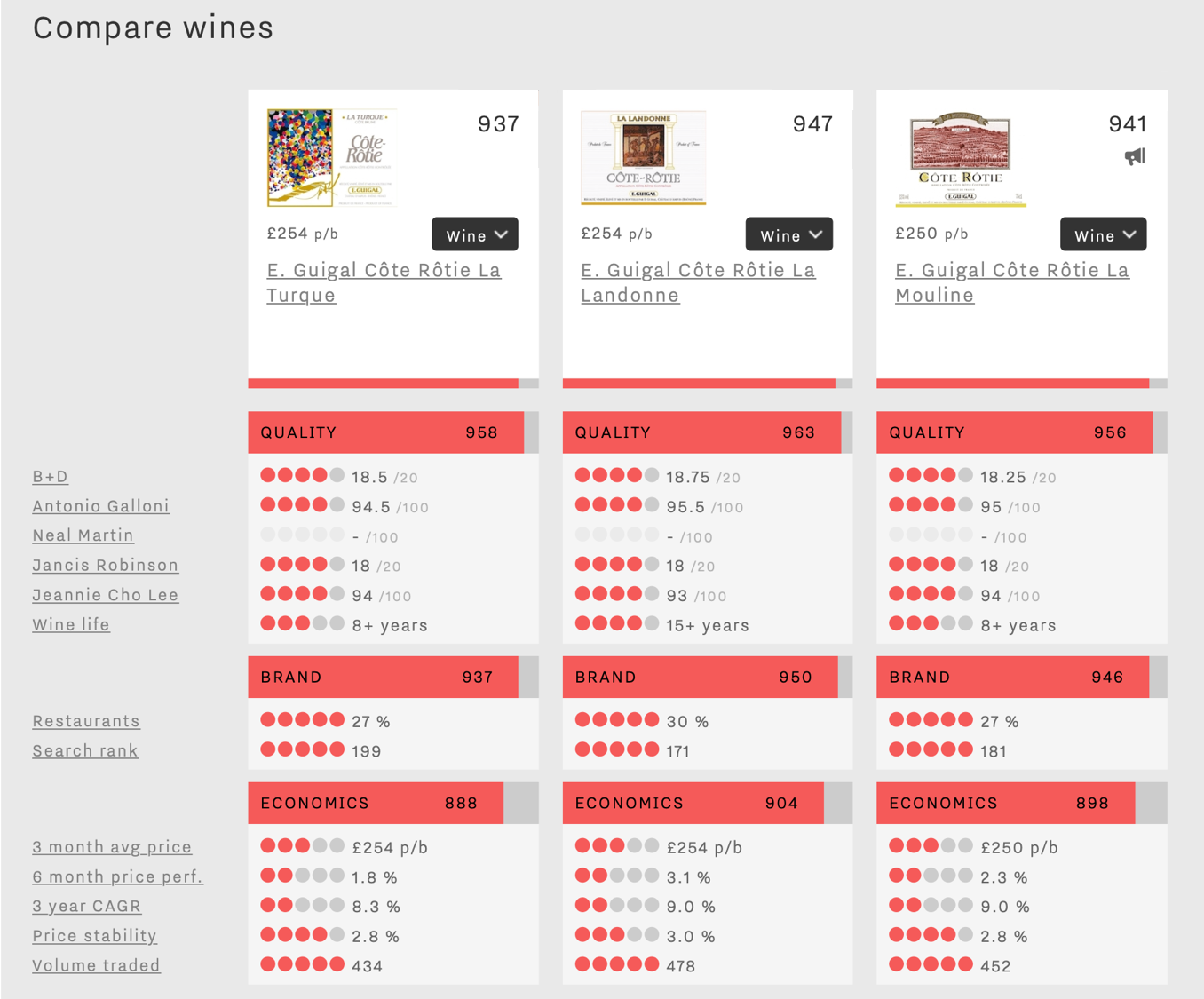 The chart above, created using Wine Lister's Comparison tool, proves La Turque to be the lowest-scoring of the three overall. It shows slightly less demand with a lower search rank of 199 out of the c.4,000 wines on Wine Lister, whereas its siblings earn more monthly searches on Wine-Searcher. It also under-performs against the other two in economic terms, with lower long- and short-term price growth, and fewer bottles traded annually at auction.
By contrast, La Landonne achieves the top Quality score of 963 (and an average wine life just under twice that of its siblings), the best brand strength, and the highest average number of bottles traded annually at auction (478).
While La Mouline has the lowest average price of the three (£250 per bottle in-bond), it is the only one to earn Wine Lister's Buzz Brand stamp, and achieves the joint-best three-year price performance with La Landonne – a CAGR of 9%.