As part of our recently-released Bordeaux study, Wine Lister asked its Founding Members (c.50 key members of the global fine wine trade) to give "confidence" ratings to more than 100 key Bordeaux wines on a scale of 0 to 10; 0 being zero confidence.
For the second year in a row, no wine received a perfect 10/10, unlike Burgundy, whose Domaine de la Romanée-Conti and Rousseau – as rated across all of their respective cuvées – achieved the perfect score in a survey carried out in Autumn 2017.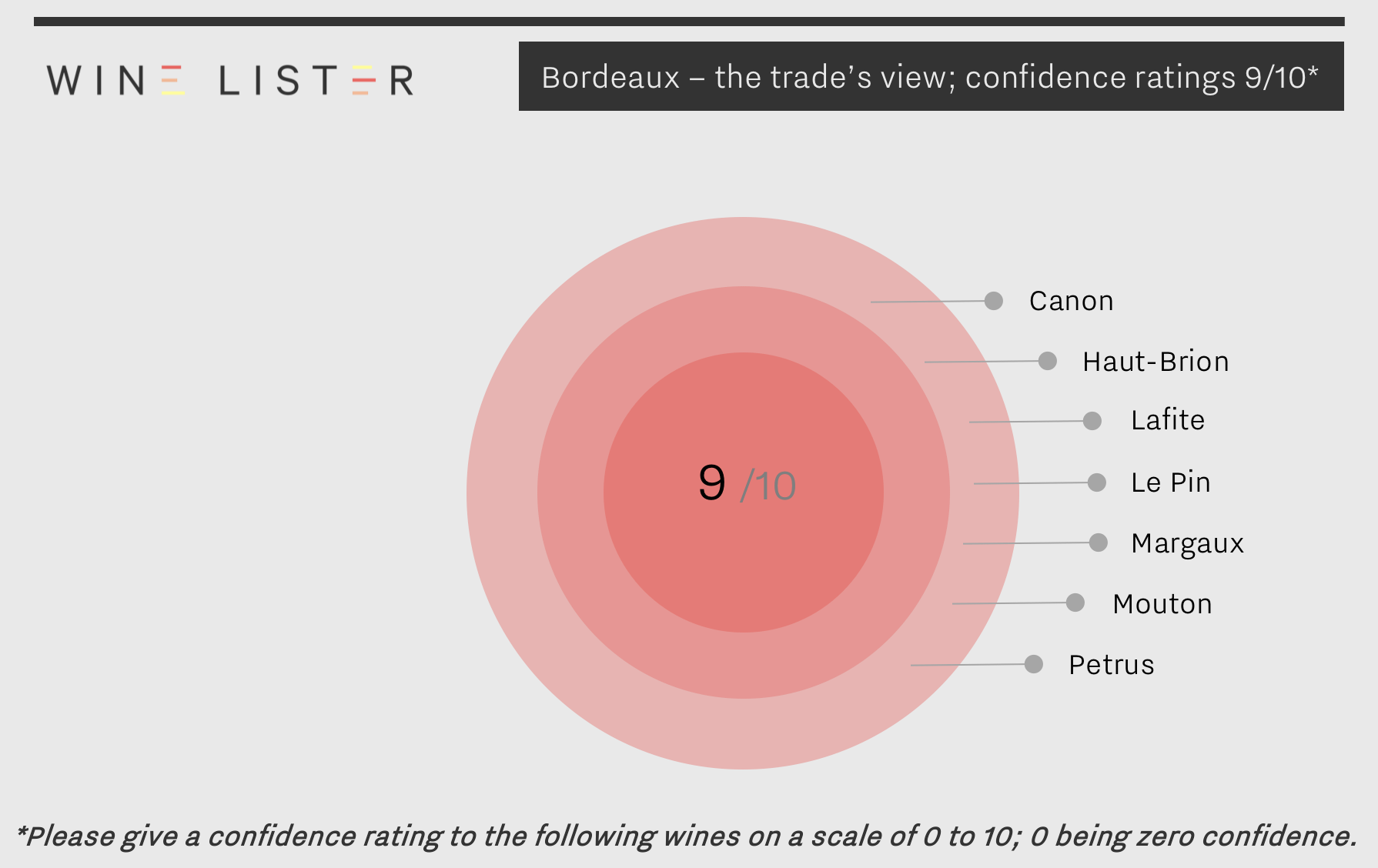 Seven wines received a confidence rating of 9/10 from the trade; Canon, Haut-Brion, Lafite, Le Pin, Margaux, Mouton & Petrus. These same seven were awarded 9/10 in last year's founding members' survey. Vieux Château Certan is the only château to have dropped down a spot to 8/10.
Canon's place here is distinctive not just as the only Saint-Émilion to feature, but also as a wine with market prices around £74 per bottle, sitting amongst a group whose average price per bottle is £950. A Wine Lister Buzz Brand, Canon is one of the most talked about wines by the trade.
In carrying out the survey, we did not dictate what factors should influence the respondents' confidence in the prospects of a wine. Given that they are members of the trade, their considerations are likely to be commercially-driven, taking into account everything from improvements in quality and investment in marketing to new management teams. Canon was deemed a success by trade members for both "ratings and quality improvement", and its "sales and management team".
Latour is the only first growth not to feature in the highest-rated group. It was given a confidence rating of 8/10, alongside 20 other wines shown below. Three of these, Pichon Comtesse, Calon Ségur and Rauzan-Ségla (alongside its abovementioned sibling from owners Chanel, Canon) also make the trade's list of Rising Stars – wines that will see the largest gain in brand recognition in the next two years (more on Bordeaux's Rising Stars to come next week).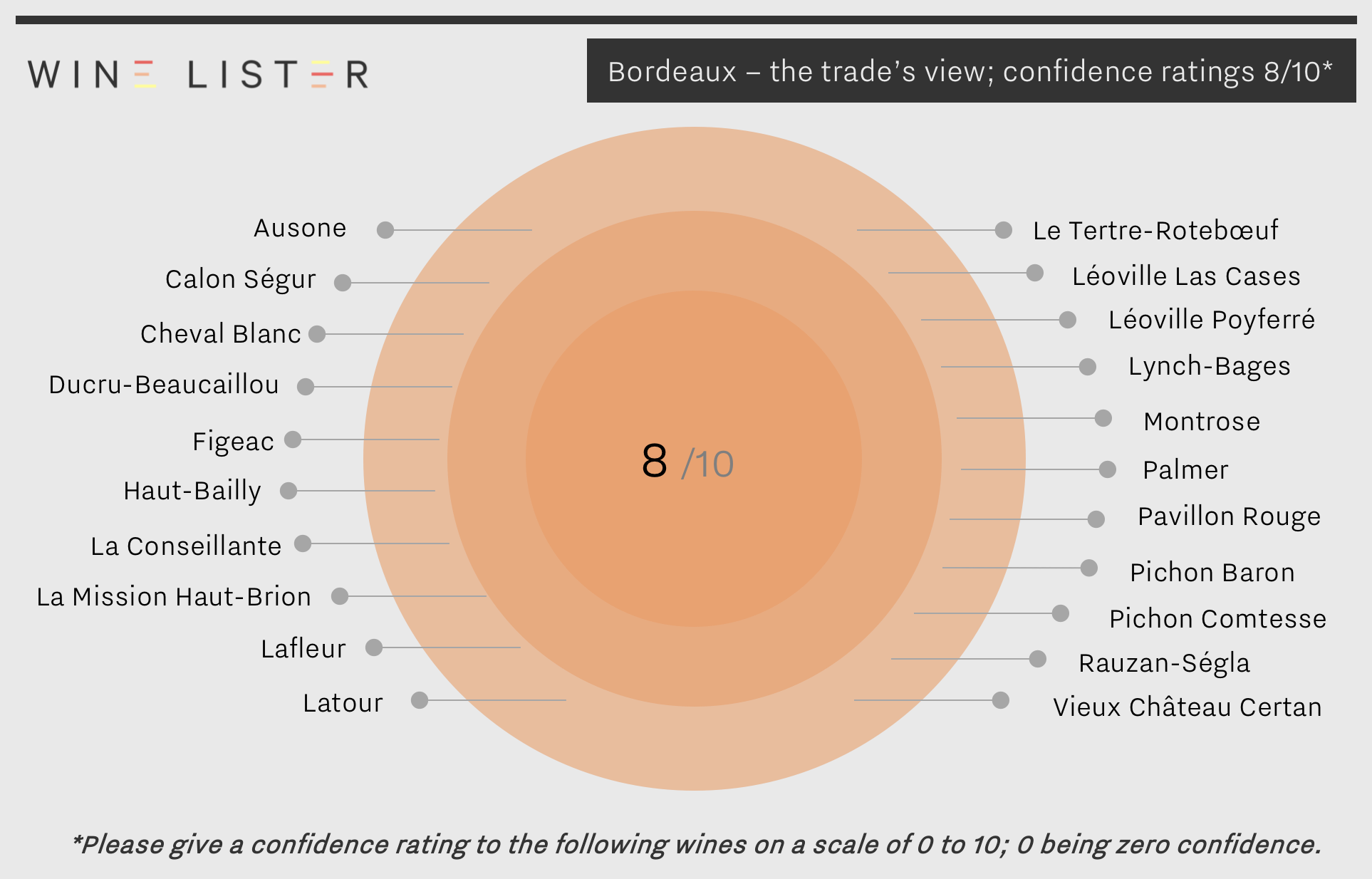 Nine wines have dropped one point in 2018 to a confidence rating of 7/10, however these have been replaced in equal number by Cheval Blanc, Figeac, La Conseillante, Tertre-Rotebœuf, Léoville Las Cases, Pavillon Rouge, Montrose, Palmer, and Pichon Baron, all up one point from their ratings in 2017.
Other wines to receive a confidence rating of 8/10 from the international fine wine trade are Ausone, Ducru-Beaucaillou, Haut-Bailly, La Mission Haut-Brion, Lafleur, and Lynch-Bages.
Visit Wine Lister's Analysis page to read the full report and see confidence ratings for other wines in the study (available in both English and French).