For wine lovers the world over, Burgundy is a region to be celebrated all year round. That being said, the modern interpretation of the traditional, post-harvest festival, La Paulée de New York, holds its West Coast counterpart this week, celebrating some of Burgundy's finest producers in San Francisco's best restaurants.
With Burgundy on the brain, we look back at our recent Burgundy study and the results of our Founding Members' survey. Wine Lister asked 52 key members of the global wine trade across importers, merchants, and auction houses to rate their confidence in certain domaines from 0 to 10.
Our Burgundy study is the first to feature producers with a perfect confidence score. In Burgundy, two producers received a rating of 10/10. It perhaps comes as no surprise that Domaine de la Romanée-Conti (DRC) should be one of them. The other, Domaine Rousseau, is likely to have the strong performance of its Chambertin to thank for its perfect confidence score (Rousseau's Chambertin holds the fifth best overall Wine Lister score in Burgundy, after four DRC wines).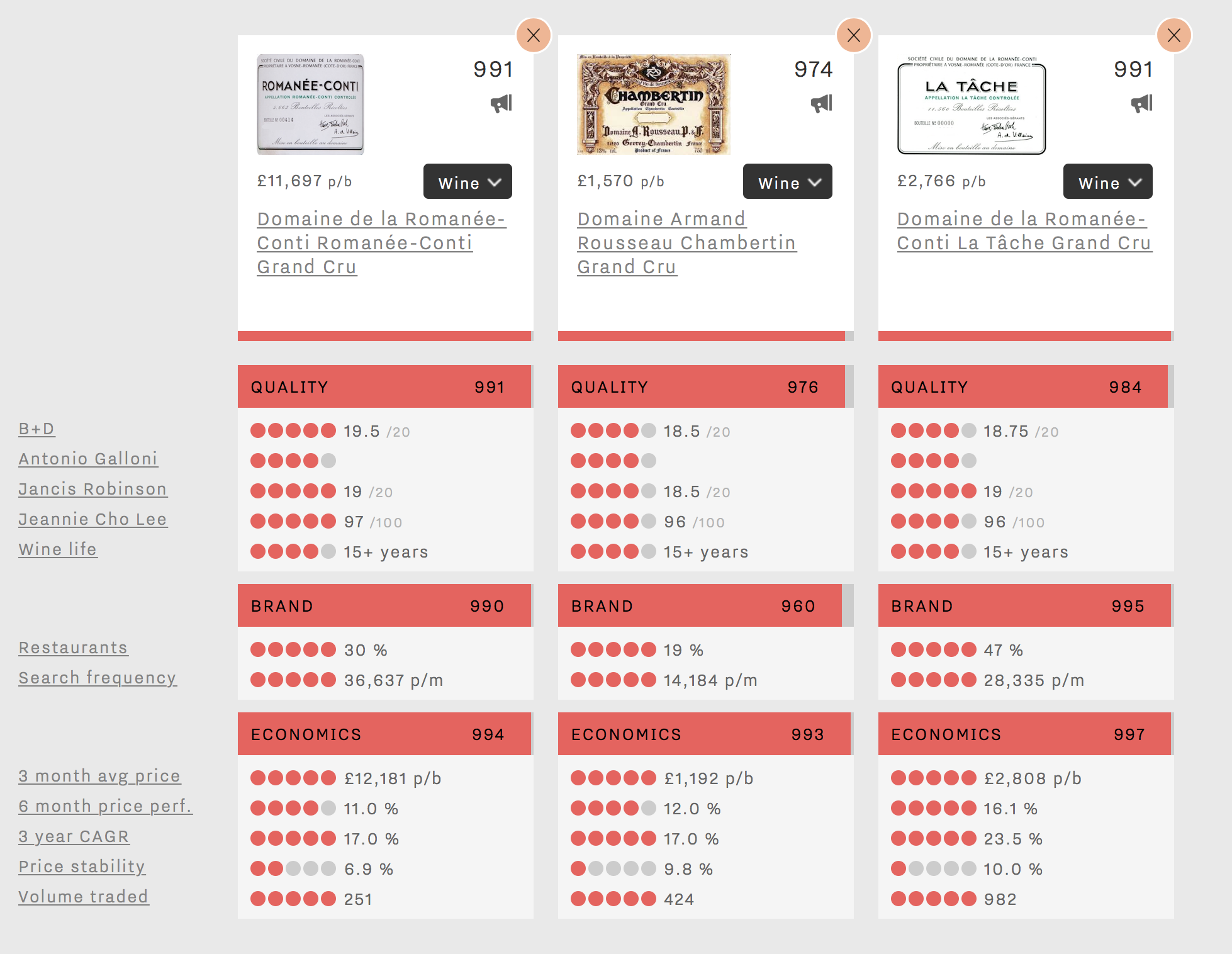 Six producers achieved a confidence rating of 9/10. D'Auvenay and Domaine Leroy's marks confirm the trade's outstanding level of confidence in Lalou Bize-Leroy. Whilst Mugnier and Roumier fly the flag for Burgundy's top red producers, Coche-Dury and Raveneau show that the trade is sure about the prospects of the region's most prestigious white wine producers.
26% of producers included in the survey gained a confidence rating of 8/10. Among them, Comtes Lafon, Ente, and Roulot confirm the prospects of Meursault and its top producers.
36% of producers received a score of 7/10 – still a strong result and underlining the trade's high level of confidence in Burgundy. This confidence seems linked to the region's consistent price performance, as one US fine wine auction house notes: "The single most interesting trend is pricing. Demand on the primary and secondary market is high, and it's amazing to see that prices have not gone down at all…in years."
For context, no Burgundy producer scored below 5/10, compared to 5% of Bordeaux wines in Wine Lister's Bordeaux study last year.
For more detail on which Burgundy producers achieve top confidence ratings, see our full Burgundy study here, or subscribe to gain access.
For those joining the La Paulée festivities, we wish you a very happy Burgundy week!