Like Buzz Brands, which we explored last week, Value Picks are one of the four Wine Lister indicators, designed to highlight particularly interesting wines for our subscribers by isolating sub-sets of data. The Value Pick indicator helpfully identifies the wines and vintages which have the best quality to price ratio (with a proprietary weighting giving more importance to quality, thus allowing the finest wines a look-in).
This month, five of our eight new Value Picks are from France – but with a Sauternes, Riesling and left bank Bordeaux to choose from the options are still diverse.  Most affordable is Domaine Cauhapé La Canopée Sec 2011, from Jurançon, at just £16 per bottle and with a Quality score of 733.
The most expensive wine – but still at only £34 per bottle – is one of the two Italians that feature this month: Elio Grasso Barolo Ginestra Vigna Casa Maté 2004, which has an exceptional Quality score of 971. The other wine in the table with a Quality score above 900 is Domaine Zind-Humbrecht Clos Windsbuhl Pinot Gris 2007, from Alsace, priced at under £30 and with a Quality score of 906.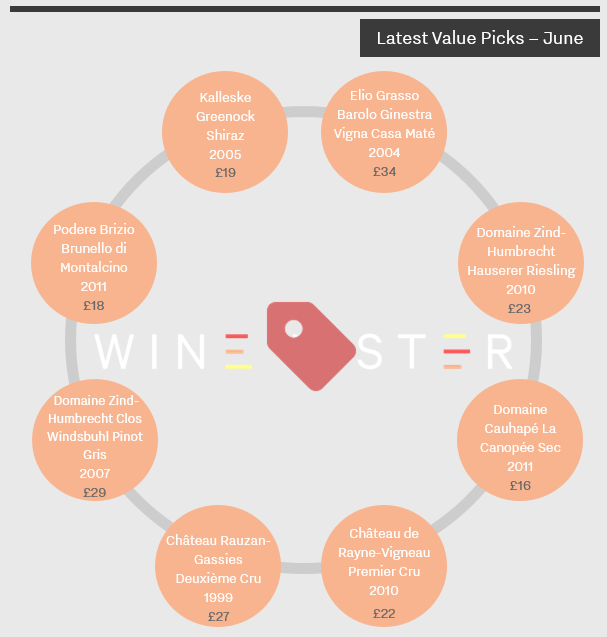 Please see our previous Value Pick blog for a note on prices.