The Wine Lister Brand score algorithm has two components: Distribution and Popularity. The former criterion measures a wine's presence in the world's top restaurant wine lists. The latter measures the number of searches for each wine on the world's most visited wine website Wine-Searcher, our Popularity Partner. We look at the number of times the wine is searched for over a rolling three-month period, and compare this to search frequencies of all other wines. The higher the relative search frequency, the higher the Popularity score.
Our latest score update includes updated Wine-Searcher data for October. The chart below shows the impact of new search data on Brand scores, showing the five biggest gainers: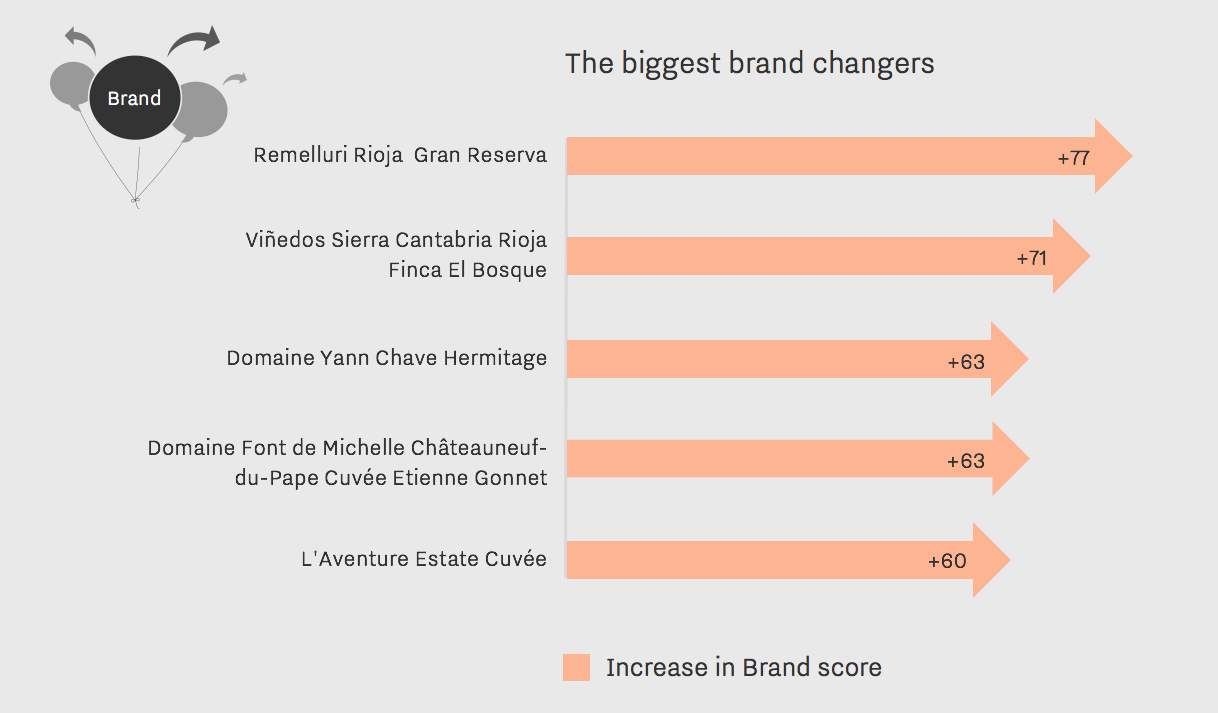 Rioja and the Rhône come out top. The largest gain in Brand score is for Remelluri Rioja Gran Reserva which has seen a considerable surge in user searches (322 monthly searches compared to 172 before the update), as has fellow Rioja, Viñedos Sierra Cantabria Finca El Bosque. In third and fourth place are two wines from the Rhône Valley: Domaine Yann Chave Hermitage and Domaine Font de Michelle Châteauneuf-du-Pape Cuvée Etienne Gonnet. The fifth biggest gainer in Brand terms is Californian adventurer, L'Aventure Estate Cuvée.