Wine Lister, the world's first data-driven wine rating system, held its inaugural 'Showdown' dinner in Hong Kong on 26th May 2016, with some of the most distinguished collectors and members of the trade in attendance to have their say. To help guide its users, Wine Lister has developed four 'Wine Lister Indicators', two of which came head to head during this intimate dinner. Buzz Brands, the most talked-about, prestigious wines, were served blind alongside Hidden Gems, fine wines that are under the radar but worth discovering.
The Buzz Brands emerged victorious, scoring on average 18% higher than the Hidden Gems, proving that they have achieved global brand recognition for a reason – thanks to their exceptional quality.
Read the full press release here.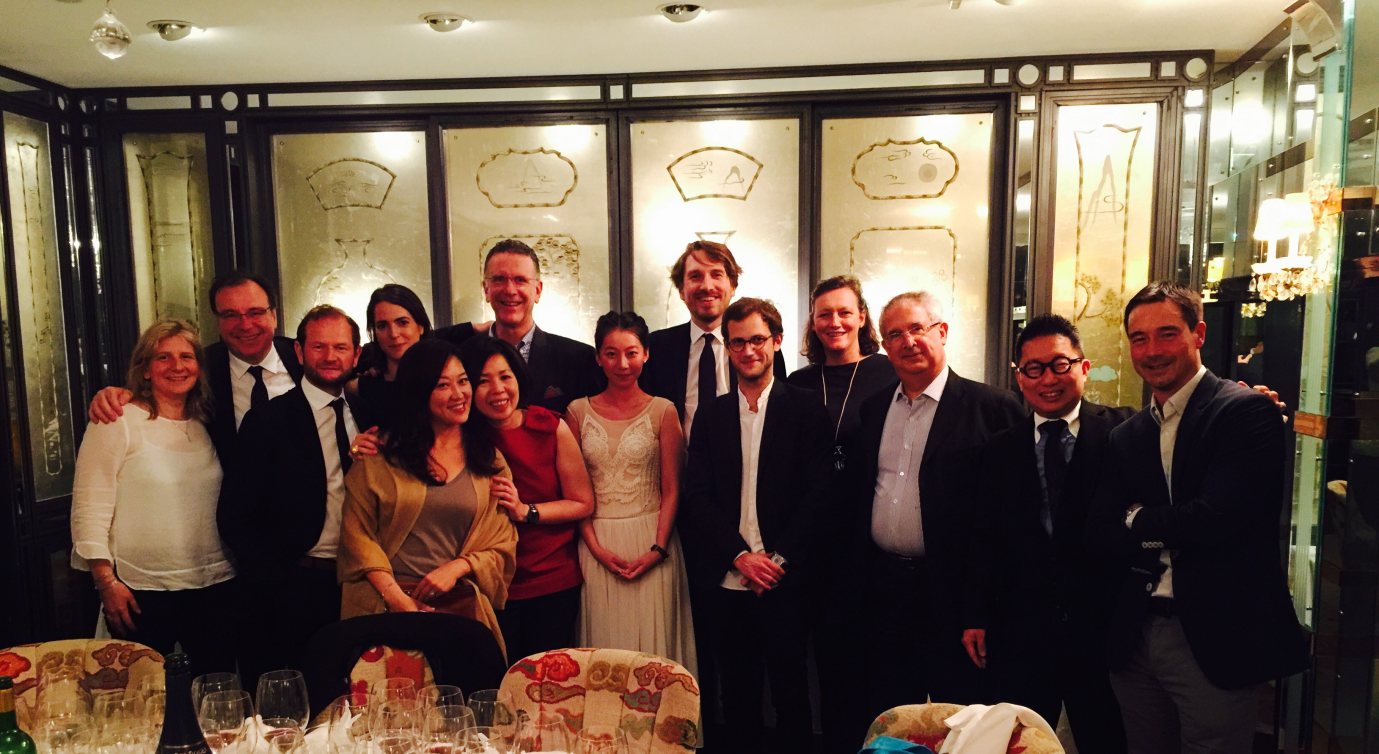 Left to right: Jo Purcell (Managing Director of Farr Vintners Hong Kong), Thierry Desseauve (Wine Lister partner critic), Pierre Lurton (MD of Châteaux d'Yquem and Cheval Blanc), Ella Lister (Wine Lister's Founder & CEO), Jessica Zhang, Agnes Hon, Don Weaver (Director of Harlan Estate), Ying Hui, Jean-Philippe Lemoine, Simon Lurton, Alexandra Rendall, Michel Bettane (Wine Lister partner critic), Nelson Siu (Editor-in-Chief of WINE.Luxe), Alex Cheung.